Do all the things like ++ or -- rants, post your own rants, comment on others' rants and build your customized dev avatar
Sign Up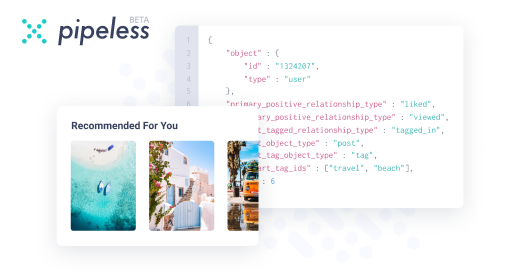 From the creators of devRant, Pipeless lets you power real-time personalized recommendations and activity feeds using a simple API
Learn More
You mean, besides python, Debian and Emacs, right?

@irene

I just fell in love with your 1st answer !!

@irene

Ofcourse the first one. I love Arch. I code for 10 years in C. And i just fucking love NANO !!

My ass. My ass is perfect.

@electrineer

well if it's perfect, it's been debugged well I assume on top of being open sourced. I'd like to check the commit log on that. jk 😂

(yeah my standards for laughter are quite low these days, ...I'll show myself out)

@electrineer

How much space does it need ? How fast does it boot ? Which desktop environment does it have ?

Where's the love for visual basic, windows and notepad?

There used to be Word Perfect though.

There is a perfect devrant meme and it's @Floydian

@-red a metric arse tonne

Well even if there was something perfect, there would still be some people disliking it for some stupid reasons.

2y

Rust, Vim, Gentoo***

2y

@irene

replace nano with vim and we have a deal

> here used to be Word Perfect though.

WordStar was better. ;-)

@Nanos

But it wasn't perfect. Word Perfect had that - at least in the name, that is. :-)

I come from a family where things was made perfect !

I guess growing up with folk whose daily jobs involved cutting edge stuff, breaking new ground, patents and domestic appliances, caused me to be surrounded by things that worked, and not just worked, but worked perfectly, as they should.

Then over the years as family members died, and other folk in their industry died too, we slowly arrived at today..

Where nothing works perfectly, things are always going wrong, no one can fix anything really anymore, and the number of experts you can count on one hand..

I can't even buy a new watch that lasts more than 10 years !

Our last great hope for humanity, is you lot, finally a bunch of people who can make things go ! (Star Trek reference..)

Now, you just have to go out there and have lots of children..

Otherwise, whose going to fix things tomorrow !

@Fast-Nop

Incidentally, what wasn't perfect about WordStar ?

Sadly I can't do that joke in text, that sounds better in real life, what key do you press to save a file.. ?

It all went south when we got our mice and no longer had to use keyboard shortcuts to move around..

Now my right hand is over there, when it should be over here typing !

What I need is a footmouse..

2y

Sony, Firefox, Google, C#, VSCode, Ubuntu, Gmail or Proton mail

c++, arch, vim. Change my min-

Segmentation fault (core dumped)

@Nanos

I want myself a foot mouse as well. Maybe we can call it a rat or something. 🤔

2y

I wonder if this is still available ?

I notice some foot mice are more like joysticks, rather than a mouse where you can sweep across at an angle from A to B without having to go at a steady speed.

Balderdash! X86 assembly rules.

@Nanos

that's a bit hacky.

I'm thinking we need retina tracking mouse. Eye-mouse.

The computer tracks your retina position to know which area of the screen you wanna use and blinking or saying keyword trigger the click action. 🤔

@cursee

Oh yes! That would be immensely helpful.

@cursee

An input mechanism which doesn't involve usage of hands at all. That would be perfect.

It would also make me lazier than I already am.

@irene

Nothing much you can do except move and first attack. Not to mention it'll be extremely tiring. 😂😂

re. Tobii Eye Tracker 4C

Does that replace the mouse, or compliment it ?

Eg. Like touch monitors will take focus, so you can't scroll instructions on one monitor, whilst using another to work on. (Though there is expensive dual cursor software I hear..)

So, if you use it, can you control guns in a game, but still use the mouse to move around independently ?

I wonder how fine the control is ?

And what size screens it works up to ?

Bit of a problem if you are using it to pilot and then sneeze..

Perhaps another addon to get for my PC, as I could see it being useful for applications.

I wonder how W10 desktop environment makes use of it though..

I wonder if it will be like touch screen monitors, useful, but only if you don't use them !

Bound to come in useful one day right...

What about writing sentences on a piece of paper, in real life, sending it by post, go surfing, do some mall shopping

@Floydian never gonna let you down

@cursee

😁😁

But I think in the process of trolling, the troller is getting himself/herself trolled too.