Do all the things like ++ or -- rants, post your own rants, comment on others' rants and build your customized dev avatar
Sign Up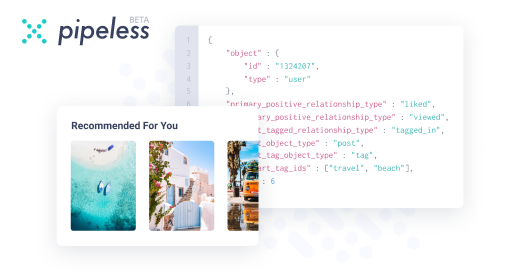 From the creators of devRant, Pipeless lets you power real-time personalized recommendations and activity feeds using a simple API
Learn More
But for some reason the CPU thermal throttles to 2.9GHz when it reaches 60C. So yeah thermal paste is the way to go and then ohhhhhh fucking yeah.

Thermal paste or liquid metal?

Die laping?

What is the IPC of that CPU?

@RageBone

IDK yet. Liquid metal will do much better job but its scary as fuck.

@-ANGRY-CLIENT- I have no clue

Intel does the same FYI
Depends on where you are of course, but my Dell laptop with i7 7700k would not cross 65 on a cold day (by Indian standards) with hybrid rendering in Blender 2.8

@Haxk20

it is funny, once me and few friends wondered whether liquid metal would do anything.

Nowerdays, it's either liquid metal, or just nothing because it doesn't matter.

@RageBone

Liquid metal is good but sometimes not worth the risk. One drop on mobo and it is gone... (delayed action but it will DIE)

@Gregozor2121

well, not really or better it depends.

Resurected a crosshair 6 hero that had LM everywhere, even below the ram slots. I have no clue how that happened. Bought it that way

@Gregozor2121

a lot of towels, isoprop and qtips.

Isoprop makes it easyer to solve the LM in the qtips.

Bad to bend some thin and strong "wire" or steel to have a needle to pocke the LM from below of the RAM slot.

Tool way to long. But meh.

or just use aluminium. you see gallium makes an alloy with al and so turning into bridle alloy.

dont know if it would work but itshould technically. the chemistry will surely work but if its good enough to clean all of gallium idk.

@RageBone

Once LM dissolves into any metal part in the mobo, you are buggered.

(i know it only likes specyfic metals but still RIP)

@Haxk20

It is similar to amalgam i think.

LM just likes to dissolve in alu somehow... (mercury, galium)

I dont think LM will like alu when it is already dissolved in other metal part cuz alu has the oxide coating and LM creates a "amalgam" that has different properties than two metals before.

@Gregozor2121

well, the board is still hapily chooching along.

And in theory, only the tin and connections like legs of a chip, should be a Problem. Since there only were a few spots where it shorted something, it should be OK.

Except the ram slot, but I can live with only 2 or 3.

But for now, 0 problems

@RageBone

Good that your mobo is working but i think it might fail unexpectedly so be careful.

@Gregozor2121

well, i am. Believe me. If it dies, it probably does through Overclocking.

But i digress.

@Gregozor2121

and I think you are overreaching just a tad, I mean a drop on the PCB doesn't kill the board.

Because most boards have a "soldermask" on top of the coper layer.

Even if the LM touches copper, it doesn't reakt with it like with aluminium or other metals.

OK, some migration is happening, but that takes a while and doesn't really degrade the copper.

Legs of chips, I have no clue what those are out of, might be a problem.

Hence, I guess worstcase is that the legs under the ram-slot disappear.

Or that some solder joint of an unimportant part dies.

The board was used(not by me) with LM shorting some components.

Kind of a wonder that it still works.

@RageBone

Lets of chips are covered in tin. So when LM touches that. Oh boy.

@Haxk20

weeeeeellll,

It has beeeen a while, so I doubt that a bit.

@RageBone

Well tin is in very very thin layer on it and tin doesnt react much with it but its not unreactive.

Since it had like 4 month to do so and stop working, I doubt a bit that it'll explode in the next few days.

In case this calms you down, it's not the only machine around me, and if it fails, there are ample replacements around.

@Haxk20

and it's not my main WS.

Just a fun, over clocking bench

@Haxk20

actually, i just noticed, my Main dream WS got drowned due to my dumbness.

My current stand in WS has rescued GPUs who were also drowned with the previous board, and a board with former water damage, though I didn't cause that. Bought it that way.

It still has flux on it >.<

I guess I don't care.