Do all the things like ++ or -- rants, post your own rants, comment on others' rants and build your customized dev avatar
Sign Up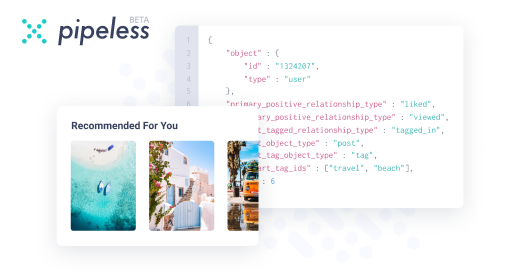 From the creators of devRant, Pipeless lets you power real-time personalized recommendations and activity feeds using a simple API
Learn More
I would ++ 5 times if i could.

Also fuck tony robbins

2y

📌

I despise those 20 year old assholes that think Gary Vee is inspirational and have shit like "Entrepreneur" in their social media bios.

@erandria

Awaken the Giant Within is good tho.

@erandria

Cool, I was surprised by how much it helped me figure stuff out. The audio book is good, he is inspiring to listen to. Still not sure if he eats babies or not but the exercises in the book made sense so whatever.

Well live your life, accept yourself and stop looking at others. I can guarantee you'll be happiest person on this planet.

Yes it's so fucking easy to say something about fucking article or person you just red about that was written by some guy who need to support his family by writing this shit.

Yeah those articles are poorly subjective and written by people. If they sell and earn money for corporate news some people can benefit from them.

It's easy to sweep right or left or click plus, like, dislike, minus.

It's harder to cut those distractions and live your life like you want to. Hard to sit down and do nothing for a weekend and just think about fucking nothing.

I can tell you internet is full of shit and there are real people with real problems out there.
Money is laying around all the time but nobody wants to pick it up because they praise their security and don't want to do shit they don't like.

I'm a failed one of them !

Almost out of debt after my last attempt, nearly 20 years in debt and living on peanuts to pay it off.

Then I start saving for my next effort..

You speak a lot of sense, and I'm always arguing with partners that it shouldn't be a case of throwing everything you have at it and then failing repeatedly..

Some years ago when I had a previous failure, I had a breakdown afterwards, so that wasn't fun..

I'm learning to be more cautious, and take less risks, then if you fail, it doesn't matter so much and you get pick yourself up and continue.

Still on 100+ hours a week, but what else am I going to do with my time when I'm practically penniless !

I find I learn more from finding out about others mistakes, than their successes, which often include an element of luck, so are difficult to reproduce yourself.

2y

@vane

if the money is laying around like you think it is, you shouldn't have to go massively into debt financially and spiritually to make a living. Often I see entrepreneurs who want to have a big number for revenue, but at the end of the day they bring home less than a normal paycheck after all the debt is serviced.

That's fine, if you love it and it doesn't disrupt the peace in your life. But often, it does.

@Nanos @zyrolasting

This very logical fallacy is described FIRST at a book I read, "The art of thinking clearly" by Rolf Dobelli. He uses the term "cemetery" describing this. What he says, is that we always focus on the successful flashy few examples, and neglect to check on the masses upon masses of non-successful endeavours. What can I say? What he also said at the end of that first chapter (or at least what I not-so-clearly remember):

"Pay a visit to the cemetery. It might not be pleasant, but it will surely be beneficial."

@bladedemon

I ranted about the lack of visibility to those ignored due to survivorship bias before, so I am super glad to see you and

@Nanos

chime in on this.

@jeeper

depends on what you want to do and what people want you to do, your ambitions, calculations and elasticity. Soft skills are magic.

If you think you can create product and sell it in a year without other sources of income you're either genius and we won't be having this conversation or you had pure luck. Usually it's second one.

Last possibility you know someone who runs / works in big company who needs something and they're willing to buy it as a product from you. That's common ways to start business solo these days.

If you put your ambition and all this bullshit everyone is selling around somewhere dark and use cold calculations this is usually what you're left with :

Some products are high risk and high debt like games, with good idea and good graphics still you can loose your money very fast without luck.

If you sell consulting you can grow by hiring more people to help customers you gain by simply mass advertising via linkedin and forced selling. ( hard job and you sell and hire people for a living )

Business application you can grow organically with low cost, you can transform products based on usage statistics.

If your product is not completely shit fucked from start you can make a living in 2-5 years.

Still you need to force yourself to see what people need and how they understand your product, not what you need, that's fucking not important at all.

Last stupidest shit ever that I see is working:

Let's say you observe latest market trends, companies that have 1-100 employees and you target market other then US, you can make copies of products on local market before others and sell this shit as fast as you can.

Last thing, it's better to loose 100k with 10 people then to loose it yourself cause you meet 10 people who risk that money. Talk with people, go to places and try to understand what they want not what you want, it's not fucking important.

Good luck and have fun.

> you shouldn't have to go massively into

> debt financially

The point at which I went wrong was when I didn't have enough money to pay the rent on my home. (If you call room smaller than a jailcell home..)

So I borrowed..

Gambled on next year being better than this year.

It wasn't.

Previously when I was in a situation like that, I just went homeless and lived in a tent eating berries off the trees for several months..

I wanted to try and avoid that again..

Namely as there isn't anywhere to plug laptops into in the middle of a field..

Well, there might be nowadays if you have solar..

But, would I have been better off, debt free, but living under a bridge someplace for several years ?

Hard to tell..

If I had, I might be writing something about living under a bridge for 20 years and how it did me no good..

> entrepreneurs who want to have a

> big number for revenue

For me it was never really about big numbers, it was just about making something for Joe Public that no one else made.

Nowadays though, as I had towards retirement, I think more along the lines of, how can I make enough money so I can retire today..

Actually my best idea so far, see's me retire in 10 years time..

No wait, that's the old plan, the newer plan is only 3 years away !

But that has an element of risk.. in that it might not work..

But at least I won't get into debt ever again !

As such, one of the reasons I'm building my own vehicle, so I can be homeless in that !

> massively into debt financially and

> spiritually to make a living.

I avoid the spiritual problem nowadays by working on several projects at once.

Then if one fails, the heartache is much more bearable and not so likely to lead to a breakdown.

Means everything takes longer as you split your time between several things, but as things are probably more likely to go wrong, than right, I think its a sensible play to make.

Another mistake I made early on in an attempt was thinking I could create a profitable company in just one year.

Now I reckon it is more sensible to look towards 3 years as that point in time when it is realistically possible to be making a profit.

As such, don't start a business unless you have enough saved capital to pay for your living expenses for 3 years. :-)

At the time there was a lack of information available for me to make a good decision, so I did the best I could and took a leap.

But after a year, the product wasn't finished, and the money ran out, so I had to stop !

@vane

> Money is laying around all the time

Where out of interest ?

I'm reminded of folk I've spoken to who tell me, they would be happy to invest, once I've built a working prototype..

Now, getting the money to build the first prototype, that is a sticking point for many !

Lucky for me I've got a job now to pay for me to get past that stage.

I say lucky, because after study, I moved to a place with the most luck, and got a job when I moved here !

Now I can imagine folk saying there is no such thing as a lucky place..

Well, luck clumps, you get lucky areas, and unlucky areas.

So, why not move to a lucky area..

It might just be coincidence.

But when you have been unemployed for years and years, in what is supposed to be a lucky place everyone else says, but isn't, and then you move to a lucky place and get a job, you do wonder, can luck work like that..

After study I now better understand why this place is lucky, and its luck is running out !

@Nanos

> As such, don't start a business unless you have enough saved capital to pay for your living expenses for 3 years. :-)

Can you elaborate on if that applies to everyone? I have a job where I negotiated flexible hours and am not under a non-compete, etc. I feel like I can moonlight a business and just switch to focus on it if it shows promise. I don't understand quitting a day job unless you absolutely have to.

@zyrolasting

> I don't understand quitting a day job unless

> you absolutely have to.

Some of us don't have jobs. :-)

If you can't get a job, the next best thing is to try and start your own business.

@M1sf3t

> business loans are also an option

If you can get one.

I got one of those once, but then, it was practically a dead cert I'd be able to pay it back, which I did.

All the other times, the ideas wasn't a dead cert, so they wasn't interested !

@vane

> social network likes.

How many YouTube likes do you need before something is, well, something ?

Having once gotten 100k of likes on a YouTube video, it didn't amount to any real traction.

Perhaps you need at least a million, or 10 million, or 100 million ?

Anyone thoughts on where the tipping point is ?

@M1sf3t

It used to be like that here, but nowadays you can't even get a shit job for love nor money !

And even if you own your own house, and have a private pension, you can't get a credit card unless you have a job !

Well, I was lucky, but only because i moved to a lucky place, and got a shit job. :-)

But I don't want credit card debt ever again, still paying that off as it is ! (20 years later..)

@M1sf3t

I really want to avoid a business loan too, in case things go bad, ruins your life for X years !

I think the future is either investors, or crowd funding, something where other people risk their money, and if things go pear shaped, they signed away their rights to get it back !

Harder I imagine than a loan...

But less risky for me.

But again, like a bank, investors generally don't like to invest until you have a working prototype. :-)

So you need to find a way to build a working prototype of some description (Even if its just to demo specific aspects of your final product.) with what limited resources one has to hand.

I'm reminded of:

https://en.wikipedia.org/wiki/...

Is inspiring, if you happen to live near a rubbish dump for resources..

One that isn't patrolled by armed guards to stop you stealing rubbish that is !

@M1sf3t

@Nanos

Would it be crazy to say that an economy that makes it hard to contribute is probably not run efficiently in the first place? Just reading your comments is making me wonder why the stakes have to be so high to do something that most sanely-run nations would WANT you to do.

Thinking back to supply/demand, it's possible prices ended up where they are because the demand to do your own thing is high. As for why the supply can't reach it, I don't think I could fairly summarize. What do you think?

@zyrolasting

Over time I notice some countries get infected with an anti-business vibe, probably some foreign nation implanting troublemakers to keep folk from being an economic threat to their neighbours/etc.

It is hard to tell, as its oddly quite difficult to find out where the buck stops, eg. who is at fault for issue X, no records and no one remembers the name of the person in office at the time..

@zyrolasting

> What do you think?

FX [ Ponders . . . ]

No clear thoughts on the issue at the moment !