Do all the things like ++ or -- rants, post your own rants, comment on others' rants and build your customized dev avatar
Sign Up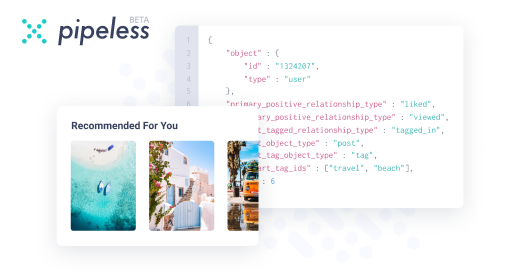 From the creators of devRant, Pipeless lets you power real-time personalized recommendations and activity feeds using a simple API
Learn More
ps don't be fucking dialling any numbers or shit . i am in all my senses and wouldn't be doing anything worse( too lazy for that anyway). just wanted to rant out how shitty i am and my current situation is. and i have stopped seeing a point of correcting it. or am just afraid of correcting it . i don't know

Man... These are the kind of rants you just can't come up with a good reply for... That sucks...

Bro I was in the same situation once. I ended up working for free for a startup that failed miserably but just to get my foot in the door of "professional experience". That 3 months gave me enough xp to work at an underpaid dev sweatshop. Fast forward to some drug issues and homelessness and other shit years later I got an "internship" that paid more than the sweatshop. But years later I'm about as senior as you can get in mobile and pays not bad. Sometimes you got to sacrifice now for what could be. My best advice is take some shit ass paying jobs but that don't expect much of you so you can learn the good shit on company dime. Anyway. Not all hope is lost is all I was trying to get at.

Sorry you're feeling so shitty. Have been there myself, many times. If wanted just to rant and don't want any advice then ignore the rest of this comment.
Sounds like you are trying to change your whole entire life in one summer. While I completely get it - all that happens is you end up feeling massively overwhelmed and don't do anything. It's not laziness it's your brain going 'how the fuck am I going to go from doing not much to doing everything in a few weeks!'.
As boring as this sounds, do one small thing a day that you can achieve and build on that. Get up an hour earlier, spend an hour coding, eat a bit better, spend an afternoon helping your family out. Whatever is achievable without you feeling like it's an impossible task. You might not get everything done that you wanted to but something is better than nothing. Good luck!

Never forget your 'why' my man.
If you're not tackling things head on it's because somewhere deep down it's not motivating you or you've got a block somewhere. Figure out what that is and what you're doing it all for..but definitely do it for you.
It seems you've put a lot.. a shit tonne actually, in your head. Take it easy and focus on being super solid in the things you need to get where you're going. 10-12 frameworks, 2 production apps etc etc is a lot even for a decent business to achieve in a year. You can do it and it sounds like you're good enough too but a job with routine and some pay sounds like a good thing for you.

Take it easy with the exercise. Going all in and hurting yourself is a sure way to not do it again. I'm super fit but even with time off I start slow and get moving first and little by little build up my fitness.
This might be a good parallel for your life too. Trying to do too much all at once in a short amount of time. It's never going to work like that.
Set the most important things to you in achievable terms as a priority and then take the small steps everyday to achieve it. You can do it man.. walk before you run.
I remember your rant from your real account I think so either build a production restaurant app that's got value to your family business and the customer or go all in on another business and get that experience. Things will get better as you take action and change a few things. You're not alone so hang in there. 👊🏼

Thankyou Everyone for your comments. I want to say thay i will try to work more on these things , like you all say, do 1 small thing everyday. But chances of chsnge are very less.. i am totally out of the 'why' here, as you said

@badcopnodonuts

.

I remember saying my first crush in 11th that all i only have 2 goals : to be with her forever and to be more involved in computer science than a wire carrying current in a pc, and be a billionaire by 30.

I think i always set these unachievable goals and lose my mojo when i can't achieve them : my crush, being deep into csc, being a billionaire by 30.. she was never interested since the day 1 and i still made her my aim. After coming to clg i realised csc is not what i thought, nd i only like a very small part of it.. and shit am 21 nd i don't have a $1000 in my bank. I use to say her just gimme 3 yrs after school. It's 3 years. Fuck how "amazing" i became...

Dude, I feel for you. It sounds like you're having a rough time. Software development can do that to you sometimes - too much time in front of a screen, working on your own on something really complicated. So first thing to say is that it's totally normal and understandable to feel like you're feeling. Sometimes it helps to get some outside perspective: my thoughts are that you're still really young - at 21 I hadn't ever coded in my life, but now I've led small-sized projects, so you're already way ahead, even if it doesn't feel like it. Second is that nobody knows 10-12 frameworks - if they say they do they're lying, or are shit at them. I've been coding for years now and only know like 2 or 3, and only 1 very well. That's all you need. Lastly, maybe just going for a walk is enough exercise. Just try to enjoy being outside somewhere, away from computers, around people or in nature, or wherever makes you feel calm. Sending you good vibes man, you deserve it.

2y

The less sitting around doing nothing and the more you do something, the more your confidence will grow.

I hear once you do something regular enough, it becomes routine and it is easier to keep doing it. (I hear 3 to 6 months it takes..)

A few years hard work and you can improve your personality, and afford plastic surgery. :-)

Brain work, well, maybe you have it, maybe you don't, but most can progress with hard grunt work.

Hard to start I grant you.

We can offer some support here, helpful advice, though you might already know the answer is just work more on things that are going to make a difference.

But it could take years, or decades to pay off..

50 something and not far from your position..

I keep struggling, keep going.

Only way to get what you want.

What do you want ?