Do all the things like ++ or -- rants, post your own rants, comment on others' rants and build your customized dev avatar
Sign Up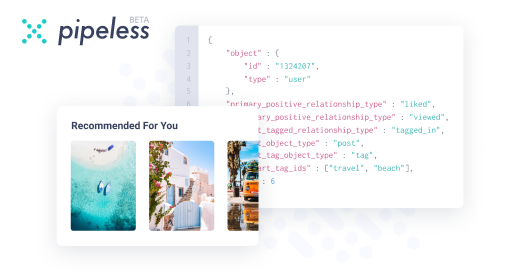 From the creators of devRant, Pipeless lets you power real-time personalized recommendations and activity feeds using a simple API
Learn More
Fap one out and figure out the first two.

Corona, let me smash. Please.

*straps rutee down*

Now let's talk about feelings.

We have all the time you need.

@IntrusionCM

How did you figure out one of my worst nightmares? Who are you? Who sent you?!

@rutee07

hm. depends on whom you ask *giggles*

@rutee07

come on, hop on my lap and tell me eveeeerything.

@IntrusionCM

*hops on your lap* Ooh, let's talk about this wood. Yum.

@rutee07

See. I told ya I'm bad at flirting.

Not sure if happy or regretful of joining devrant...

@edulipe

My thoughts after every hookup.

@edulipe

come on. my shoulders or my back are still free for fun.

@rutee07

No reason to blush :) I habe a looot of fun Reading your comments xD

1y

@edulipe

don't worry, that's just rutee, our resident pervert. You'll feel much better after your first initiation orgy with him.

@endor

Let's pray he survives..

1y

@rutee07

oh come on, last time was just a freak accident!

I'm wondering when devRant became a community of RP fanfic authors.

Possibly around the time the lockdowns started...

Is there a dress code for the orgy?

1y

Regrettably the topic just had to change *throws away popcorn*

The end result tends to be the same..

Either you are crying over your emotions, locked in jail, or your wallet having shrunk. (Or totally vanished..)

@Nanos

bananas. Don't be so pessimistic

@IntrusionCM

it's like

@rutee07

talking to herself 😁

*grabs

@iamai

's popcorn with this suspicious white sauce*

*throws it away and makes some bolognese nachos*

carry on please

1y

+inf

@netikras

I always forget that rutee is a she. *sigh* Dream crushed again.

@rutee07

Whhhhhyyyyyyy *sigh*

@IntrusionCM

for all I know

@rutee07

could be playing for both teams 😁

I just caught her tong slip in a few rants made with previous acc. Other rants suggest the other team. So who's to say what's in

@rutee07

's heart!

Maybe

@rutee07

is tri-state...

*grabs popcorn * never waste food

@melezorus34

Hmmm. You wanna talk about feelings, too?

*rofl*

Most of the times, last two is mistaken as first one.

@edulipe

Latex and laces. Bring your own ball gag!

@Okii

Hmmm.. I was thinking of something a little more illegal. So it's role play. Sounds good to me. Thanks!

@IntrusionCM

It's not my fault I was porn with a wound that never heals! Don't worry, I have a strap-on around here, ridged for your pleasure. Let me use some lighter fluid on that ass.

@netikras

Hahaha. There were so many instances, I don't even know which one you're talking about.

@IntrusionCM

I bump into few happy couples still together years later.

Relationships as a very ugly friend of mine put it, don't last.

So, enjoy the moment, but plan for the end, and the next one !

Which then brings us to the question of, do you pull the rug out from them if a better opportunity arises to jump ship, or wait for them to pull the rug out from you and then be alone for a while until you find a new ship to climb abroad ?

Previously I've always passed up such opportunities, which in hindsight was often a foolish choice when almost the next day I was suddenly dumped !

@endor

losing half the orgy is no accident.

They were unworthy.

@Nanos

it depends. Out of several reasons, I see a relationship not like most people do. When someone wants to go, let them go.

Pain can be excruciating, yes... But the same pain is a sign you're a living, emotional being, which is a good thing imho. :) ;)

Most people (especially society) treat relationships as a form of bond or contract (marriage)… which only leads to the very weird concept of being together because you have to be together. Which is... Reaaaallly dumb imho.

1y

That moment you wonder into The dark depths of devRant, ah, I see

@rutee07

is preparing for his next orgy party.

1y

:/ this is random alrite. But not dev related.

1y

@Nanos

This is why avoided relationships for a very long time. Most people are not in it for the long haul anymore. I say stay loyal and stick to your values, my man. Someday, you might meet someone who wouldn't pass you over for someone else. If you never meet anyone like tha, then I don't know, sounds like it's their loss anyway. On the bright side, they could be getting dumped by someone else. :D

@IntrusionCM

Contracts like that cringey scene from 50 Shades of Boring Ass Shit? :D

@Jilano

Watchuwant me to do, son? All I can ever do these days is wake up, eat, and try to fap but my thing doesn't work anymore. What I'll do for a Jeffrey Dahmer refrigerator..

@Nanos

going into a relationship thinking the different reasons it can end rather than how to make it work would very likely make it end faster. Anycase the final decision to stay in a relationship goes to both parties. A relationship means respect, trust and honest communication, without those then it won't hold. Mind you those require effort. If you just want sex and fun, then it's better to go for hook-ups than a relationship. Just don't forget to ask yourself what you want to have in the long run.

Love ✔️
Obsession
Horny ✔️

Almost there guys/girls/non binary

@Jilano

yeh you slurp that spaghetti you dirty dirty whore!

Am I doing this right?

Edit: Hold on.

I think pluralsight has a course on dirtytalk. Let me just check.

> the final decision to stay in a relationship

> goes to both parties.

Never !

It is always one person decides to end it, and the other just has to except it.

Usually because one person has found an upgraded model they would prefer..

I'm reminded how when folk say "We agreed" actually means, "the other person dumped me"..

> A relationship means respect, trust

> and honest communication,

All of those things are mostly just illusions, PR.

When the other person dumps you, they don't respect you, you are just a convenience.

Trust isn't generally real, people will generally look for a replacement and if they find one, will dump your ass in a second.

Finding two people who actually will be trustworthy, pretty difficult I imagine !

And honest communication, well..

You can't really say "This woman in the office invited me to her place, but I said no."...

And if you said yes, most folk wouldn't tell their partner !

And if you are honest, then they are probably the one that is going to leave you, and then they will use any information you honestly told them against you if you dare to not give in to their leaving demands..

Relationships are just like avoiding a war, careful negotiations are required at all time.

> would very likely make it end faster.

That is like saying wearing a helmet when on a motorbike is going to make you die faster !

Precautions are what help protect you, not blind faith all will be well.

@Nanos

wow. You're a firecracker of hope. Oo

@Nanos

correct...if you both decide to be in the relationship then you're still a couple if one decides not to continue for whatever reason then you're no longer a couple.

Agreeing to stay in the relationship requires 2 people.

Deciding not to stay in the relationship requires only 1.

@Nanos

who is talking about blind faith? when there are differences found along the way, people should be discussing it. If the differences can't still be managed, like finding a compromise then it might be time to talk not to pursue the relationship.

@Nanos

trust is a commodity with a value higher than gold.

And a scarcity to match.

True trust is a synonym for loyalty.

@IntrusionCM

Experience has taught me, hope for the best, plan for the worst !

Before then, I'd be lurching from one crisis to another, because everyone told me not to worry so much about what could go wrong..

This song captures my thoughts / feelings on these issues:

https://youtube.com/watch/...

> Johnny Nash - I Can See Clearly Now

It is like being able to see a car crash about to happen and swerve out of the way to miss it.