Do all the things like ++ or -- rants, post your own rants, comment on others' rants and build your customized dev avatar
Sign Up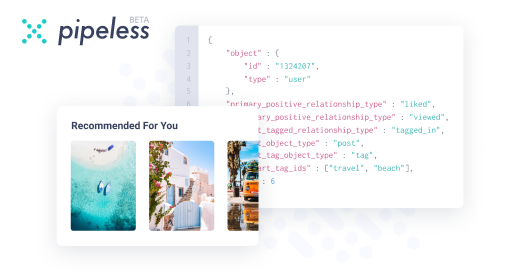 From the creators of devRant, Pipeless lets you power real-time personalized recommendations and activity feeds using a simple API
Learn More
If u would leave the bling out it could be cheaper with better components.

Bronze PSU is imho a nogo. Get a better one with cable management... Going cheap on your power supply will be punished.

Mobo.... Wait for B5** to settle and get one. More future proof...

The latencies on your RAM are high. There are better options.

Your case is quite pricey, seems you like colors. You could go that route or save 100 bucks to Invest into better RAM / PSU / Mobo.

Which are 3 critical components.

What are you planning to use it for?

1y

The specs are fine, but agree that you could likely shave a few bucks on the bling. You are likely paying extra every time they put "gaming" in the branding. Unfortunately it just can't be avoided a lot of the time. I try to avoid it as much as I can but half my stuff still is marketed towards teen fps players.

Personally I swear by Fractal cases. It's the most robust, no-bs case I've ever had, and they sell replacement parts individually. The case isn't exactly going to impact performance, but if you will be getting in there on a regular basis it's a big deal if the case is awkward to work with.

Personally rgb is a negative thing but if you like it sure :)

What do you want with a 12-core CPU for gaming? Do you even have workloads that are that easy to do in parallel without being I/O bound?

Also, a top-grade CPU and then an AMD graphics card doesn't make much sense for gaming.

Get a better power supply - seasonic focus gold or similar. Don't think you need 750w. Maybe 550-600w

Consider getting ryzen 3700x instead and get a better gpu

1y

@IntrusionCM

Definitely agree with all your points. Also, we have to know if you needed such CPU, especially considering it's a high-end compared to the GPU. A Ryzen 5 3600 would give you the same performances (more or less) for half the price.

Need more RGB, 3 seizures a day should be enough

Motherboard is a good one, I have exactly the same. SSD is also a good one but for gaming, you don't need NVMe, just get SATA and you will save some money. PSU is trash

And as

@IntrusionCM

said, get RAM with lower latencies. CL14 will do just fine.

Oh and definitely don't use the cooler from AMD, buy your own.

1y

@lamka02sk

Didn't see that, nice catch. I can't recommend Noctua and especially the NH-U12A enough.

As with all these things, depends what you want to use it for. Gaming and web browsing? CPU is way overkill. Deep learning? Almost certainly want an Nvidia CPU. CAD work / modelling? CPU is fine, but you'd probably want at least double the RAM.

Plus, as others have said, depends on how much you value aesthetics.

Stay away from Asus. Change the motherboard for something else, e.g. MSI.

@kamen

Oh yeah, MSI B450 where you can't even switch the onboard RGB off in the BIOS. Only from some Windows SW that needs to be always running. Amateur stuff.

Get a non-rgb ram maybe and a 1tb hard disk. You don't want to store movies, images on an ssd.
Forgot to add a CPU cooler ?

@mentions Cheaper CPU and 2TB SATA SSD instead.

CPU cooler is right in the first item, though the stock one sucks for such a big CPU.

@mentions It's 2020, you won't ruin the SSD. Also, storing movies and images doesn't require many write cycles, and since when would read cycles ruin an SSD? OK, you should mount that drive with noatime, but that's about it.

And backups shouldn't be done with an internal drive anyway.

1y

First of all: How is this a rant? Isn't this smth for the question category?
Second: Why ask on devRant? I mean sure enough we are devs, we often have a good understanding of what hardware we are working with, but aren't there any more suitable places for PC-setup questions? (There are plenty!)
Don't get me wrong, I was in the same situation too (and will surely be again, sooner or later), but please avoid these kind of questions specifically in the rant section. At least that's my point of view.🤷

@Fast-Nop

What's more important - RGB or cooling? See my rants for more info.

@kamen

Switching off that RGB shit when shutting down the PC seems like a no-brainer. Also, I never had problems with cooling and my Asus Mobo, don't even know which one I have. Its silent mode fan control works nicely without any Windows software.

@shakur X570 sucks with the additional chipset fan. It's also so expensive that you can as well buy TWO mobos for that. If anything, B550 would make more sense if paired with a Zen2 CPU.

@shakur X470 isn't CPU upgrade proof either, at least not officially from AMD, and no mobo manufacturer guarantees that. However, if there's a discrete GPU anyway, i.e. no APU used, then buying a Zen2 CPU and pairing it with a B550 mobo is future proof, affordable, and doesn't need a loud chipset fan.

@shakur Nope, the official AMD statement is that future Zen3 CPUs will only be supported on X570 and B550. Mobo manufacturers MAY support more, but that's what AMD put forth. It means also that AMD won't even test future Zen3 CPUs against X470 chipsets.

Also, X470 in itself is a bad option because the boards are a lot more expensive than B450 for pretty much no added value.

If future proofing is important, B550 is the way to go, given that X570 is too expensive. Also, B550 doesn't have that crappy chipset fan like X570.

@shakur any 400 board may not get the update, it depends on the manufacturer. But amd will provide the possibility for everyone.

@shakur But then there's no advantage over B450 which also won't do Zen3. X470 is just a lot more expensive.

B550 not only will allow Zen3, but is also cheaper than X470 so that there's abolutely no reason to buy X470.

@shakur On the contrary. If AMD says "no Zen3 with B450/X470", board manufacturers will not provide BIOS updates for Zen3 because they can blame AMD so that AMD will have to take the PR flak.

Then the mobo manufacturers can sell new X570/B550 mainboards (or whatever will be around then), which actually makes them profit!

On the other hand, enabling people who already bought an B450/X470 mobo to just upgrade the CPU to Zen3 doesn't make profit for the mobo manufacturers.

@shakur Nope. In that case, AMD would have communicated Zen3 for X470, but they didn't, and it's B550/X570 only. That's what AMD said. And X570 sucks IMO.

I mean yeah, they kept the AM4 socket as they promised. But hey, they never promised anything about the chipsets!

So now that they have some success like Intel, they promptly want to be dicks like Intel, and the chipset loophole allows them to do that without breaking their promise.

@shakur All nice and cosy, but I call bullshit. That has nothing to do with company size or technology. As a matter of fact, current B550 mobos do run the 3400G, something that AMD has ruled out. It does work - but it may be removed at any BIOS update. There's no technical reason for now, obviously.

That has the funny situation that only due to AMD being complete dicks here, there are B550 mobos out there with board interfaces for internal GPUs (to be used by APUs) while AMD doesn't even OFFER any suitable APU that would be guaranteed to work!

It's simply a fuckup on AMD's side. Typical for AMD - either their products aren't competetive at all, or when they have great tech, they do everything they can to fuck it up otherwise. That's why AMD is so small.

@shakur Conspiration nonsense. As I wrote, current B550 boards even support the 3400G although it's not Zen2 but Zen+, and AMD says "no, doesn't work".

In other words, the mobo manufacturers who are allegedly blackmailed by Intel do MORE than AMD even wants them to do!

@shakur Pretty wild story, especially that AMD can't sell too many APUs because of contracts with Nvidia. Source?

Also, source that Asrock would get into trouble from their competitors rather than from their own owners for destroying the oligopoly profits?

What Linux distro are you going to use ?

This discussion is the reason why I only buy Macs for work and at home.

@Fast-Nop

agree with you for the most part, but I'm going to point out once again that 5600XT and 5700XT are pretty kick-ass GPUs :p

@OP you really want to invest in a better GPU though, that 5600XT isn't doing justice to your processor.

Or just buy a dummy GPU like a RX 580 or something (you can get it for peanuts used) while you wait for both AMD and Nvidia's next generation.

@RememberMe

it all depends on what they plan to do with the computer.

I really appreciate and value everyone's input.
-I will be using it for gaming and programming.
-RGB doesn't really matter to me since it will be hidden away.
-I think I found a good atx case with good airflow and cooling.
-I couldn't find better ram at 32gb and good price.
-Most likely Ubuntu

This is the updated build

@codecrow

If you buy a CPU cooler anyway, try to get the CPU as tray version (i.e. without cooler), that may be a bit cheaper.

And check the Asus QVL for the memory, and be sure that the memory is rated at that speed in 2 slots. Getting 2x16GB working at full speed won't be easy.

@codecrow

that case doesn't look good for airflow. Air can't flow through glass, you know.

@electrineer

Yeah the cooling concept is pretty bad. It blows air out at the back and takes air in through the panel gaps at the edges, rendering the front fans useless. It also prevents using dust filters.

ATX means to get air in low on the front and blowing it out high on the back. And having a more powerful front fan than outblowing back fan to that there's a little overpressure in the housing, which is how the dust filters (fine metal mesh) at the front even can work.

@shakur Yeah, but these claims are pretty remarkable so that I'd like to have a source for them. There should be some press coverage, comparable to the illegal shit Intel pulled against AMD in the Pentium-4 era.

@Fast-Nop @electrineer

Yeh I was wondering that too but people were praising the shit out of it on reddit. So I figured it might have been alright. But after looking at further reviews, people just said the same thing, that the front fans would choke from lack of airflow.

I changed the ram to 16gb at cl14 (32gb might be useless).

And I changed the atx tower to something with mesh in the front and fans on the front, top, and back.

I couldn't find a tray version of ryzen 3700.

@codecrow

Really a white housing? That tends to look awful quickly. The 500 series is also available in black.

Also, I recommend Scythe Mugen 5 as CPU cooler because it stays quiet. It's pretty high but will fit easily with the 500 series housing.

And yeah, with 2x8GB, it will be easier to find RAM that works at full speed.

@shakur Intel's shenaningans were well covered also at the time, and no, not by Intel's PR department. Since you havn't provided any sources for your claims even after repeated requests, I regard them as made up crap.

@shakur so? What is the source?

@shakur so can you link them?

@shakur can you link the articles too?