Do all the things like ++ or -- rants, post your own rants, comment on others' rants and build your customized dev avatar
Sign Up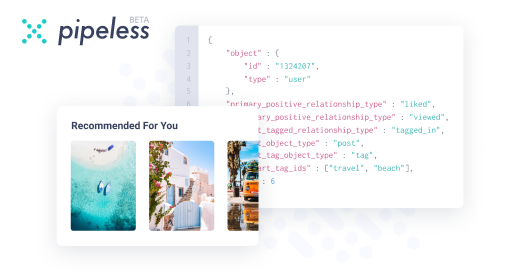 From the creators of devRant, Pipeless lets you power real-time personalized recommendations and activity feeds using a simple API
Learn More
257d

Sorry guys I'll read your comments after my day of work, if I have too much stuff opened angular crashes with a segfault.

VS Code is an Electron app, isn't it?

256d

@lastNick

yep.

But it's one of the better ones and can handle a lot before it starts killing a system?

Are you using some ancient 2core / 2GB Ram system, maybe the cloud workspaces might be better for you, vsCode in browser instead of desktop.

256d

Just to clarify; which of the following were "made by a bunch of elitists americans"?
1. Facebook's React
2. Google's Angular
3. Microsoft's Visual Studio Code

Also, calling Visual Studio Code an IDE is a bit of a stretch! It's a fancy text editor that does plugins, and so was Notepad++, Sublime Text and many others before it.

256d

@Flygger

For NodeJS development, VS Code can possibly be defined as an IDE because it does have a lot of the bells and whistles that you may expect. (except it doesnt bunde the node runtime)

It is not an IDE for angular or react because it does not bundle any kind of build tooling for those.

254d

@C0D4

no I'm running a 700 euros middle line laptop I bought a month ago.

254d

@Flygger

all of them. The world is run by elitists americans

250d

@ostream

OStream: *blames American elitism for his problems*

Also OStream: *doesn't seem to realize 68% of silicon valley isn't American, and one of the three leads on the platform he hates is from Bulgaria, the next highest is from India"

But sure, elitist Americans 😋

246d

How does it matter? They live and work in the US, in specific material conditions. Context matters.

246d

@ostream

The fact you didn't even tag is indicative of how weak that argument is.

You're literally shitting on people who worked to become exceptional, contributed heavily and got an opportunity to make something at the highest levels, while simultaneously ignoring any struggle they had. You're also tacitly ignoring the difference between economic migration and immigration in an effort to build a strawman argument to support your view of America not just as a monolithic people, but also as a country that pollutes you merely by setting foot on its shores. That is some next level North Korean propagandistry.

All the while, you're supporting react, which is made by a who's who of actual old money or second generation nouveau riche elitist American people with Stanford backgrounds working for a company that is objectively built on manipulating people.

That's a serious complex you have there. I appreciate you are not enjoying life right now, but please do not diminish their efforts in an effort to make yourself feel better. You're better than that.

@SortOfTested

And yet react tooling doesn't make my computer explode everytime I want to do something, nor do I need to go grab a coffee everytime I change a line of CSS.

It's not my fault your stuff is inferior.

@SortOfTested

I don't even see the point in turning a banter into a blanket political statement. Personally I think anybody who immigrate to the country that illegally invaded Iraq and spread agent orange to get a slice of the cake should check his.her moral compass, but hey that's another debate. I just said having higher-end hardware makes developer forget about people who aren't as lucky as them. I'm failing to see how that's controversial.

I mean I would inform myself on who's behind angular's team, so I tried going there

https://angular.io/about/...

and copy-pasting a name into google.

OH WAIT I CAN'T, THAT'S TERRIBLE UX.

@SortOfTested

THERE'S THEIR GOOGLE+ LINKS THOUGH AHAHAHAHAHAHAHAHAHAHAHAHAHAHAHAHAHAHAHAHAHAHAHAHAHAHAHAHAHAHAHAHAHAHAHAHAHAHAHAHAHAHAHAHAHAHAHAHAHAHAHAHAHAHAHAHAHAHAHAHAHAHAHAHAHAHAHAHAHAHAHAHAHAHAHAHAHAHAHAHAHAHAHAHAHAHAHAHAHAHAHAHAHAHAHAHAHAHAHAHAHAHAHAHAHAHAHAHAHAHAHAHAHAHAHAHAHAHAHAHAHAHAHAHAHAHAHAHAHAHAHAHAHAHAHAHAHAHAHAHAHAHAHAHAHAHAHAHAHAHAHAHAHAHAHAHAHAHAHAHAHAHAHAHAHAHAHAHAHAHAHAHAHAHAHAHAHAHAHAHAHAHAHAHAHAHAHAHAHAHAHAHAHAHAHAHAHAHAHAHAHAHAHAHAHAHAHAHAHAHAHAHAHAHAHAHAHAHAHAHAHAHAHAHAHAHAHAHAHAHAHAHAHAHAHAHAHAHAHAHAHAHAHAHAHAHAHAHAHAHAHAHAHAHAHAHAHAHAHAHAHAHAHAHAHAHAHAHAHAHAHAHAHAHAHAHAHAHAHAHAHAHAHAHAHAHAHAHAHAHAHAHAHAHAHAHAHAHAHAHAHAHAHAHAHAHAHAHAHAHAHAHAHAHAHAHAHAHAHAHAHAHAHAHAHAHAHAHAHAHAHAHAHAHAHAHAHAHAHAHAHAHAHAHAHAHAHAHAHAHAHAHAHAHAHAHAHAHAHAHAHAHAHAHAHAHAHAHAHAHAHAHAHAHAHAHAHAHAHAHAHAHAHAHAHAHAHAHAHAHAHAHAHAHAHAHAHAHAHAHAHAHAHAHAHAHAHAHAHAHAHAHAHAHAHAHAHAH

243d

@ostream

Cool story. I'm going to start doing like everyone else and ignoring you until you participate.