Do all the things like ++ or -- rants, post your own rants, comment on others' rants and build your customized dev avatar
Sign Up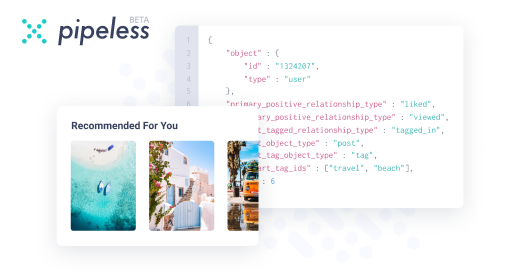 From the creators of devRant, Pipeless lets you power real-time personalized recommendations and activity feeds using a simple API
Learn More
332d

The only solution is laws against stalking and a law enforcement that understands technology enough to see a pattern.

You just cannot change human behavior enough or limit it technology without opening another can of worms :/

I do nor know how laws are in your area, but in Sweden I would try to collect all interactions and then contact police to try to prove the stalking.

It will not immediately stop it but if a judge decides on a prohibition on contact and they persist they can go to jail? Buying at least some respite.

But it is a problem that is probably deeper. The perpetrators often suffer from some issues that would need treatment, but there is rarely resources for that.

Eyyyyyy! I suggest you either create a bot that'd send him emails to spam him, or that you sign him up for shady porn websites with all of his emails. Lel. You can harass him too, so do it. He deserves it at this point. He has broken the rules of no-connection/breakup, so you do that too. Be dangerous. 😜

Yup. Knew it was you, Rutee.

Sorry to hear you have such issues in life. I wish you all the best.

@Voxera

I'm really hoping something like that would happen now that people are opening up more about mental health. I do agree with the can of worms. It's hard to find a solution that wouldn't be misused.

@NoMad

I've been tempted to be nasty and destroy that guy's humanity with my sharp tongue but I spent enough time with people like him and know that any kind of attention is an ego boost for these pathetic creatures. Sometimes I write everything I want to say in a text editor and then delete it.

My plan is to send his email to his current girlfriend and his family but he's smart so he hasn't sent me anything messed up yet. He's a calculating and manipulative fuck. I'm just glad to know he's in his late 30's and still lives with his parents. He puts his contact number and address in the email signature like it's something to be proud of. Sick fuck would have improved his life if he didn't focus so much on harassing others.

@rutee07

all I'm saying, is that you can protect yourself if laws don't.

I agree with sending shit to his fam. But also, you can misbehave. You don't have to directly face him. You can keep him busy with spams so he has no time and will eventually forget you.

@NoMad

Or I could hire someone to fuck him in the ass. Maybe he would like it and change his mind.

@rutee07

an unreasonable yet available option so why not? ¯\_(ツ)_/¯

@shakur I thought I already addressed this in my long ass post but okay, man.

@shakur eh... Those are not even remotely valid arguments to shut this conversation.

332d

just talk to him and be nice, and don't mind the knife he's gonna plant into your body, he doesn't mean to hurt you, because he love you, from a true love.

nah just report him

332d

@rutee07

our stories are different but with a few similarities. For whatever reasons, as the other person reaching out and trying in a completely different story let me somehow say this as if I was him...I am sorry for hurting you *hug*

@iamai

Nah, you're too kind to apologize for anything. *hugs back*

331d

*internet hug*

331d

What can you do about these things?

My solution is to be even worse then them. As you said yourself: nobody cares what mental damage they cause. So cause MORE then them, TO them.

Nobody cares anyway. Just keep it legal. So don't punch them in the face, but seduce their mom to do anal or whatever.

331d

@lnxentas Good advice. I will do that again.

@iiii

Asking the real questions. I thought it was part of the tradition, actually.

331d

@iiii

Depends on how open minded dad is.