Do all the things like ++ or -- rants, post your own rants, comment on others' rants and build your customized dev avatar
Sign Up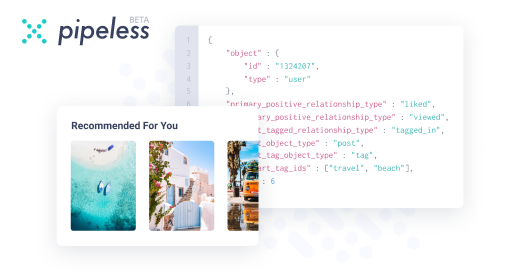 From the creators of devRant, Pipeless lets you power real-time personalized recommendations and activity feeds using a simple API
Learn More
181d

It looks ugly as fuck and I'm not afraid to say it.
Looks like the design of a first grader that just found out how to draw circles.

It fails all tests of a good logo design
- not visually appealing

It looks like they were fed up with current logo and wanted change ASAP

Well it does represent Medium better than the previous logo, which gave the impression of a serious publication.

181d

even "hell yeah! new awesome logo!" cheering designers are scratching their heads what this should represent. 😄

Creative Bloq - Medium reveals (another) new logo – and it's a head-scratcher

https://creativebloq.com/news/...

@F1973 Visually appealing? I am not a designer but this logo is definitely ugly, unsatisfactorily unsymmetric.

@F1973 You don't need to be a designer or anything to know if something is bad

@F1973 yeah, but "must be visually appealing" should be a criteria if any such test exists.

@theabbie

that is a very subjective opinion. Tbh I actually kind of like the new logo. Not as a logo, I think it's a ridiculous design decision that doesn't really convey anything (and as such is not good logo design), but in my eyes it is visually appealing, so in theory I would consider buying say a shirt with a design like that printed on it. And I actually were a designer before I got bored of that pretentious bs and decided to start on another path.

@100110111

Everything is opinion based, we only care about "opinion of majority" and they seem to not like (if not hate) it. I don't want to know if someone was paid a huge amount to design this new logo. There might be some mathematics hidden in this logo but there is nothing innovative in this logo.

@F1973 I never said that's industrial grade tests, Those are my tests to judge them, also, however hard you justify, can you justify why this is not a bad (if not very good) design?

@F1973 My definition
Innovation is thinking besides mainstream, I don't know how much effort was made in designing this logo.

If someone makes a logo with just a black circle and everyone appreciates it by calling it classy, that would be unfair, There is nothing in the logo that people will be amazed to observe, Nothing will make them think "How did he think of this?"

@theabbie

you know that's a huge part of why I quit design. Clients usually had very specific expectations like "we want the new logo to represent how innovative and family-oriented and trustworthy we are yet how we are looking to the future and that we have strong roots in traditions" etc bs. and when you try to design them a visually appealing logo adhering to their corporate color scheme and to represent those values (there are widely accepted guidelines on how to convey different values and feelings with shapes and colours and whatnot), usually it's as far from what the client actually wanted as the nearest other possibly inhabitable planet is from Earth. Eventually it would be some big shot's opinion that mattered.

@F1973 Reddish color with white color leaking from edges?

@100110111

If someone has just one job of designing a logo, he should nail it. Maybe few weeks later people will come up with theories of hidden meanings in this logo, as far as I know, this is just circle and ellipse with some special alignment.

181d

Wait for a few minutes guys, I'm making popcorn.

@F1973 Just a painting or a painting made by a huge painter?

Because painter sells not the painting

@theabbie

well, apparently:

"It is born from the ellipses: a punctuation mark that represents an unfinished or impending thought, an idea to come, what's next," says Medium's Karen Tropen. "This is, again, what happens on Medium — there's always a new idea, always more to the story."

(from the article linked by

@heyheni

)

Now that I read what it's supposed to convey, I get it - however I think those who decided on the design could've chosen a better proposition (I doubt it was the only version presented to the board)... It does work well as part of the new typography, but as a standalone logo, not so well... I maintain that it is visually appealing in my eyes, but garbage as logo supposed to convey a brand identity to the consumer.

@100110111

If the logo had to represent them, a trash can would have been more suitable

@F1973 Subjective but still based on opinion majority. That's democracy, everyone doesn't like a newly elected politician but most people do and that's what matters.

@F1973 Not "Just" use of negative space, atleast some thought was put into it. This creativity will amaze people for years, These small things matter.

181d

I actually like it

181d

Medium is the whole "rendering error" in regards of free trial. I would strongly recommend against posting IT articles there. Even in mobile app, you have to press "responses" to show at least any review. I mean, there is no problem with showing comment section head-on.

181d

Medium took SHMs logo, inverted the colors and fucked it:

181d

Their new logo font also looks much worse.

181d

It appears to me like 3 circles printed on a cylinder, standing like a pillar. The first circle is seen from the front and the other ones are distored by perspective.

181d

@bittersweet

golly. Well, logo says everything better than hundreds of imaginary angry words from Medium's team.

Now it definitely looks like a garbage it was supposed to be with such agressive paywall.

@vintprox

The paywall is only for those who don't know how to clear cookies 😉

@Lensflare

Your guess was close! The circles are actually on a sphere. They showed it in an animated GIF on a blog post by their design team's lead IIRC. It actually looked better in that GIF, maybe because it was easier to process what you're looking at. But that's not the case with the still image.

180d

@faheel

Don't justify the logo, it's shit

180d

@theabbie

lol, another case for scriber.cc. i should probably give the project to someone

180d

179d

They should just put the cancer logo, embrace that fact that their blog is cancerous shit and move on with it at this point.