Do all the things like ++ or -- rants, post your own rants, comment on others' rants and build your customized dev avatar
Sign Up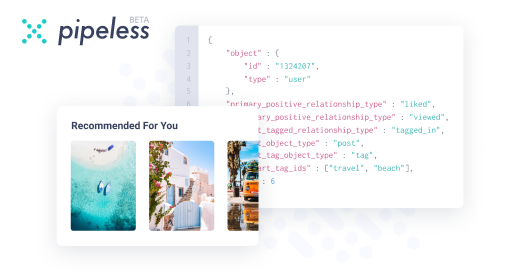 From the creators of devRant, Pipeless lets you power real-time personalized recommendations and activity feeds using a simple API
Learn More
328d

man. you seem to be in a tight spot. I can totally relate to this because there are times when I see myself making certain mistakes or poor decisions.
situations like this can't be solved with you being sad and blaming and probably calling yourself names. it's through taking charge and trying to fix yourself or the problem directly or going around it😂(much easier I tell ya) one after the other, with time things will fall into place.
I really can't tell how bad you feel right but there's this saying popular amongst young guys here,

DON'T CRACK.

328d

Things that are done are done.
Things that have yet to finish or happen can still go a myriad ways.
If you only see failures even if they haven't happened yet then might be good time to just stop thinking even for just 1hr. Eat some ice cream, watch a funny video or scream into a pillow. It's stress, do what you think can help de-stress you. When you feel lighter and a bit calmer go back to the things you need to do. Divide then into conquerable tasks. Understand you may not win them all so prioritize which one you can do better. Small wins to help boost your confidence back. And lots of ice cream 🍨.

328d

327d

Take my upvote at least, bro! Hang in there, there is always some shit going down and there are always good things to happen, as well. I don't think, that your job performance is shit, nobody can expect from you (if they're sane and know what they're doing) to fix some huge and shit legacy code without any kind of support, that's just plain stupid.

I've got two questions regarding your rant:
1) what are mark sheets?
2) what do you mean by syllabus?

Best of luck for your exam and for your job! You can do it!

327d

Jesus dude. You're proper fucked.

Resort to meth.

(Disclaimer: or just freebase cocaine or whatever you can find lying around.)

(Disclaimer 2: Do not do any of this, I'm just trying to lighten your mood with a crude attempt at humor. All I can say is I feel for you. I've been there. And good luck digging the fuck out of that mess. Believe in yourself. Have a short memory for failure.)

327d

Can I ask what is that boring subject?
I had "Environmental Studies" in my third year (of a CS degree!!!), and it sucked so bad. I was bound to fail as I was interning at a company and couldn't bring myself into studying that shit.

I did the previous years question papers as per the suggestion of a senior at the univ and literally memorised a few points the night before the exam, and I was lucky that many questions were similar and I passed. Sucker brought my GPA down.

I'd suggest talking to someone who's good at this and understand their technique.

327d

Thank you for support everyone. This is all on me, and its not the first time i made a shit like that. I wonder if i am even worth this tech life or any work life in general. My core is : i like to give my body relax without caring for the consequences. Based on my education and the grace of my luck , i am sitting on a gold mine (gold mine here means being part of technology as a profession, which is the topmost earning profession right now , and which we all have.) , but due to my stupidity amd laziness , am gonna loose it . I wish to be back in the nest , the time when I could do anything and there was always a shelter to protect me, the childhood. I don't want to be an expert, i don't wanna be responsible for my actions or someone else's life. Guess i have to grow the fuck up.

327d

@sudo-compile communication system . Its all about analog communication, channels, freq/amplitude modulation, random variables and shit

326d

@yowhatthefuck that's another sucker. If your curriculum is anywhat like mine, you need to practice the numerical problem sums a lot. They're tricky. Also, trying to memorize the gazillion formulae will take you nowhere. Instead, try to find out patterns in questions set in previous years by same faculty/uni and focus on parts he likes. Also, deriving the formulae yourself might help.

Try the book by IJ Nagrath and see if it aligns with your curriculum. It's really boring at times, but helped me pass.