Do all the things like ++ or -- rants, post your own rants, comment on others' rants and build your customized dev avatar
Sign Up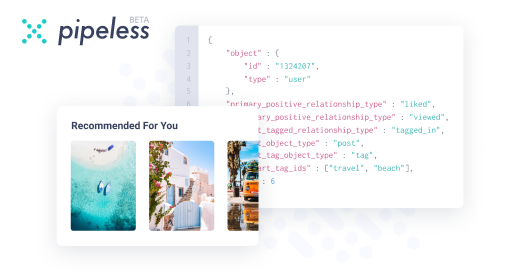 From the creators of devRant, Pipeless lets you power real-time personalized recommendations and activity feeds using a simple API
Learn More
188d

Imagine a gap in the ground filled with cake... And now go and get a pi-hole

188d

The new ad for chrome crashes all other browsers until you give up and install it!

188d

Flash officially expiring Dec 31.

Imagine all the Flash ads still out there...

188d

Whaaat

188d

See? Even ad provider thinks it's a shame to show this advertisement on public...

to the extent of destroying your PC though, but still!

188d

188d

188d

187d

Just use an advertisement blocking software (extensions or piholes or private DNS)

Hey, you are a bot, you have ++ed 20% of Rants on DevRant

@theabbie

wtf I just checked him out and you're right

@epictern

or maybe he just uses script to ++ bomb users

@theabbie

quite possible, but why would someone waste their time on such a small thing

@epictern

It doesn't take much time, also there are many posts thanking him for ++ing their rants, maybe that motivates him

@theabbie @epictern

You know it's quite interesting. How would I know if I were a 'bot'?

Is who you are defined by how you are perceived by others ? If you're not an observable, you can be anything. At the end of the day, you are what others observe. You are whatever it is that the majority agrees with. Who am I to question otherwise ? Me believing I am something is quite frankly irrelevant.

Take the Turing test for example. One decides whether a machine has passed it or not on the basis of others observing it. But then in this case, it's easier because you only have two options. What if the set of possible things is uncountably infinite. Each one can decide on their own. But as more and more people tend to agree on something, someone new also tends to agree to the same. It's human nature. Very few deviate. Well it is difficult to bring about a change in something that's resonating.

@r20408e122449d That's what a Bot would say

@theabbie

How do you know there isn't something else that produces the same observation ? Like I said, if you're given two options, you tend to stick to one of them. Why not question the existence of a third or possibly uncountably infinite other options ?

It's sort of like telling you that (a+b=7) and asking you to guess a and b. Choose anything. As long as your observation is justified.

@r20408e122449d That's a conspiracy theory, you are a human with a Bot that has taken over your head and whenever anyone questions your humanity, the Bot takes over and talks Rubbish.

@r20408e122449d Also updooting 50K+ Rants is not possible naturally, you have used automation scripts.

@r20408e122449d yeah, you are doing some stuff which most humans don't

@epictern

Traceback (most recent call last):

File "<stdin>", line 142857, in <module>

IndexError: list index out of range

177d

@theabbie

sadly it's not unreasonable.

@bluenutterfly

did over 60k++ before leaving us, and was legitimately ++ every thing she read.

@C0D4

Still, to updoot around 50 Rants daily, you need to find 50 new Rants daily, which is difficult. The easiest way is to bomb the users. and what's the point in updooting just for sake of it.

Interestingly, both red and bluenutterfly have average of 46 ++ per day, I think that's the Reasonable limit.

@theabbie

Just to clarify, comment increments are counted too so that's 50 or whatever rants + comments too.

You, of all people know those aren't hard to come by. 😬

Also, I'm sorry your opinion is not a fact.

If you think I upvote for the sake of it, I say you make claims for the sake of it.

See ? We're allowed to have opinions. Just stop enforcing them on others.

Have a good day !

@r20408e122449d No, The counter is only for Rants, Its doesn't count Comment ++s, you have updooted 54K Rants. You are completely allowed to updoot whatever you want, I am just saying, you don't actually read everything you updoot.

@r20408e122449d I can easily prove that you ++ bomb users, Though manually, you might be reading them, or you just read few and bomb them as a sign if appreciation. whatever, it's your choice.

@r20408e122449d You're safe because ++ bombing is acceptable in terms. It does not clearly mention the extent to which it's acceptable, You might be breaking terms, but who cares. Keep going.