Do all the things like ++ or -- rants, post your own rants, comment on others' rants and build your customized dev avatar
Sign Up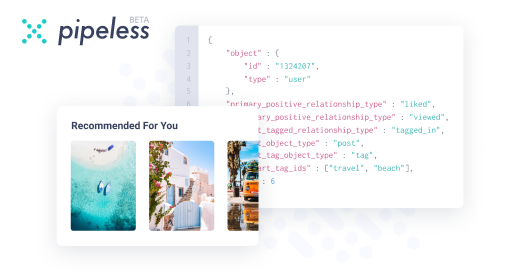 From the creators of devRant, Pipeless lets you power real-time personalized recommendations and activity feeds using a simple API
Learn More
23d

Yeah, all those people getting excited for no particular reason is a PITA

How do you know your mother is getting fired tomorrow?

Denmark has a shit government?

@F1973

She got told yesterday, since its a little workplace it has turned to a clusterfuck the past year or so. It turned to a clusterfuck after years for a boss that has been scamming/stealing money from the place by "being on sick leave for years" (and yes the boss wasnt sick, but lying) and then the replacement for her position did make poor decsitions that doomed the place. (My mom has been working there since before i were born).

Well its like a lower part of the government, i had no idea whats its called in english, so i just used the word government.

@Frederick

fuck!!! That sucks bro.

While we all hope things improve for you and your family soon, I will be more realistic that you have more responsibility on your shoulders now (though I am not aware of your age but still).

Sending lots of good and positive vibes your ways :)

Nothing is permanent.

@F1973

Luckly we arent in any economic trouble, but its probably going to be hard to find a new job with her education, its a sub category of the one required for what she is doing.

I am afraid that she is going to work for a state owned place, since this bitch from the state needed to straight up insult and question my mom and her co workers the way she did (my mom is one of these being to kind and good towards everyone type of person), in arrogant and superior complex way.

@Frederick

there are more assholes the higher up one goes in career.

Glad you folks are stable financially. That's one major burden off your family's shoulder dude.

@F1973

Well i dont even think that bitch from the state is having that high of a postion, just that alot of people working for the state is assholes in general.

@Frederick

lol

Seems like a entry level criteria.

Apply only if you are inherently an asshole.

@F1973

People like her makes me hate paying taxes, since my taxes is paying for her job.

@Frederick

honestly, you don't want to hear about third world tax problems. We literally suffer hell dude.

I know that just because someone has worse doesn't mean you are not allowed to complain, but then you still have a decent government, availability of the resources, good HDI and stuff.

Or am I being over optimistic?

@F1973

Your logic makes completely sense for me, everyone wants to be in a better situation and that depends on what situation they are in.

In my situation its giving the fuck finger to the society when i see how they are treating my mom and what my dad has got for paying the top bracket.

@F1973

And my views of capitalism has mostly grown strong, when i have seen how the system has failed my mom (low income) and my dad (high income)

@Frederick

that's a good point too.

Things are relative. Everyone wants something better than their current situation.

Perspective is a powerful thing.

@Frederick

capitalism sucks. That's a universally agreeable fact.

By that example you mean the wage gap between gender OR wage gap due to private and government firm?

@F1973

My problem with the system in Denmark as one example of how i better like a more capitalism like society, some people are getting more money from not working at all by benefits, also allowing things like my mom former boss did for years, getting fully paid by faking being sick on sick leave.

If thats what her taxes goes to, she would be better off without the taxes at all. Also the high taxe rate my dad got, makes it pretty useless to work hard, to earn more earn more financially.

@Frederick

assholes find loopholes to game the system for their own benefits. We call them. Jeff Bezos.

The middle class always suffers. Always.

That class is primarily made for exploitation by ruling class.

@F1973

Tbh i dont really mind any rich people, since their tax cut is way higher than anyone else and creating jobs that keep the country and the economic running and has no benefits from our system. Unlike the people of this system who have benefits from the system and choose to abuse it.

@F1973

Also my philosophy on the concept of greedy. For me being greedy isnt that you own let say maybe 100x times more than someone else, but rather what you did to archive. In my opinion you arent necessary greedy because you are rich.

Look at the amount of scammers, many of them arent rich but greedy as fuck, since their actions reflect on they would do anything for archive their goal.

So dont get me wrong i am not saying there is a lot of greedy rich people, i am just saying being rich doesnts equals being greedy in itsself.

@Frederick

I agree. Being greedy and rich are two different things.