Do all the things like ++ or -- rants, post your own rants, comment on others' rants and build your customized dev avatar
Sign Up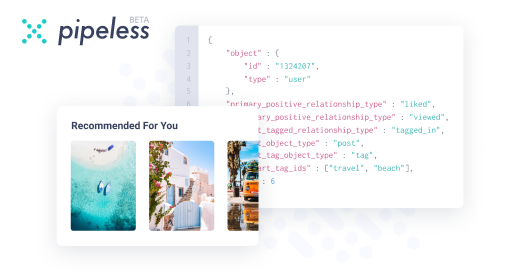 From the creators of devRant, Pipeless lets you power real-time personalized recommendations and activity feeds using a simple API
Learn More
318d

It went up to the satellite, then back down to the servers. /S

@NoMad

loves these.

@theKarlisK

If she finds you and you end up a mangled corpse, I might look the other way.

318d

It's what I do most of the time. Then again, I live in Finland where it's as good as any other connection virtually everywhere....

318d

@100110111

I remember those from the mid 2000s. Is the upload still via ISDN landline? like 1mbit upload? and ~15mbs downstream via sat dish?

318d

The ping would drive me insane

@rutee07

Not look the other way, I'd help her get rid of it

318d

It'd depend how critical the conferencing calls are in my book. High ping on those could drive me crazy. If that's a tiny part of the role though then I could probably live with it.

@AlmondSauce

We have 15 minutes standup a day (audio) and most of the time, it's shorter than that. Most of the time is spent writing code so internet is not much of a problem but I do need to stay online to communicate with the team via chat.

318d

@rutee07

what's the status of 5G where you live? Huawei has some stationary 5G wifi routers.

Many offer the option to ad a directed attena to strengthen the cellular signal. Works with 4g too.

https://consumer.huawei.com/en/...

lol, I have cheap $15/month tethering on my phone. They say it can go as high as 1Gbps. I am seeing 1.5Mbps. But hey, its cheap.

@heyheni

I just checked and very few areas have it.

@Demolishun

I'm thinking mobile data would be enough since I used that before. Just gotta confirm how their signal is for any of those telcos.

@rutee07

I am paying extra for 4G tethering, but I think I am getting 3G tethering speeds, which is free. So I may have to talk to my phone company.

@rutee07

Looks like some 3G tethering speed is 512 Kbps. So I am indeed getting faster rates of 4G.

318d

@Demolishun

I'm moviong to a new place in 2 days. As I won't have internet for couple of days, while visiting I did a speed test in LTE :

800MB of data for a test lol. 500Mbits.

I only gave 8GB of data on this plan lol.

For satelite, I'm not sure, the ping will be bad, very bad ;p

318d

318d

@rutee07

Reliability should be ok in terms of staying online unless the provider is crap, but ping could be an issue with the audio. Can you run a test with a friend to check if you can hold a sane conversation or not? That's the thing I'd check most. Most other things in terms of slow internet I can put up with if push comes to shove.

318d

I'm legitimately curious about your question as well. I know 10 years ago satellite sucked really bad. But I don't know the current state of those connections.

Been seriously thinking about moving out to the boons in WV. There will be zero cell reception and zero internet options other than satellite.

Given the main income is made by working remotely, it'd be critical to have a functional internet connection.

The best ping you could get would be somewhere around 800ms and would cost a ton of money.

Been using it for emergy cases and it's horrible, definitely not for dayli driving.

You will need a good terminal that doesn't block you from typings while the packets are still being send.

@rutee07

There are special "mobile" plans especially for places where you can't get a cable line or something. I've seen reasonable plans with 100/200gb, I'm thinking about getting one for my garden which will never be able to have a landline.

318d

Until SpaceX, those satellites orbit at roughly 22,000 miles. Round trip, at the speed of light, it's roughly a quarter of a second lag minimum. Starlink sats orbit much lower, and offer more promising speeds.

318d

I'm all on cellular. Works.

@bagfox

I guess I'll ask the telcos if they have decent mobile signal there and what options I have. We have some mobile plans and I used to use them before I had fiber at home but I'm attempting to work in a different area far away from the city.

@vomitmachine

I will post here when I try it and let you know how it goes.

Thanks for all the suggestions, you sexy beasts.

300d

Well, SpaceX is currently building Starlink which is literally satellite internet. People bought the early supporter kit that comes with a dish and stuff and they said that they have been getting extremely fast internet almost all the time, even though the constellation is not even complete (some parts of the sky are not covered the satellite mesh).