Do all the things like ++ or -- rants, post your own rants, comment on others' rants and build your customized dev avatar
Sign Up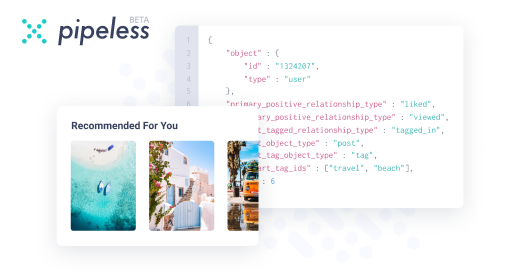 From the creators of devRant, Pipeless lets you power real-time personalized recommendations and activity feeds using a simple API
Learn More
Please guys, if you are reading this , let me know how your organisation/startup is dealing with the wfh situation and how are you able to restrict your work life to some hours so i could suggest some changes to others , change my own self or take some decisions. I mean, wfh should be fun right?

Today we had some furniture work going in our home and my old grand father had to be called to sit and handle stuff while mum dad were busy . If i could not fill in for my family's requirements, what's the point? I can neither look onto doing something my personal projects, my studies, my health and i am angry about this :/

🤔 I read this as you being a jnr dev? Correct me if I'm wrong.

1) a sprint is 10 days (typically), unless you work the weekends, start them on a Monday and end them the following Friday.
Your release cycle doesn't have to conform to this though, I generally do releases on the Tuesday/Wednesday after the sprint, this gives a few days to prepare and run over everything before pushing it live.

2) change requests are hard to manage at the best of times, sometimes there tiny and won't affect much, other times they are rewrites of what you have already done. For the major changes I tend to push back and make a new ticket to handle that later rather then in the current sprint, remember you only have 10 days to get things done.

3) if you're unfamiliar with the code base diving in and understanding what's there is always a better path then just widely changing things, so keep to it. If there's no documentation, or process flows, try creating them as you go just so you have something to reflect on.

4) meetings such and can consume a lot of your day, however if you book out blocks of your calendar as "busy" people tend to leave you alone. I've been doing this for the past 18 months and it's significantly made a difference to the amount of productive time I have each week instead of being consumed in 30+ hours of meetings each week.

5) what time do you finish work?
Let's Say 5pm for argument sake.

Come 5pm, if your not in a meeting, just shut down and walk away. Burning yourself out is going to be worse then not delivering in time.

6) this brings us back to 1) really, you should only bring in 40 hours of work into a sprint, not 80, Remember there's only 10 days, in those 10 days you'll have to understand what your changing, change it, test it, document it, and prepare it for QA / production depending on how things work in your company, so.. allow buffer time for these things.
.....

Damn, ran out of characters 😢

.... Yes your workload will look like it's reducing, but you'll be able to actually deliver everything in a sprint.

10d

If I compare to how we run things.

A story does not change during sprint.

If requirements change its a new story and has to be estimated again.
Most likely it will be pushed to next sprint while waiting for a new set of acceptance criteria or documentation.

The problem with our approach is that it requires management that understands snd respects the process which does not seem to be the case for you :/

A sprint should have a clear start and stop and also have a clear list of stories that are planned according to estimates.

And those estimates must be done by the devs that will work on the task, not by management or senior developers unless they are going to be working on that specific story.

The same story will take different amount of time depending on how experienced the dev is and also how familiar he/she is with the code, api's or business rules involved so having some one else doing estimates for your job will be pointless.

And if you feel you cannot estimate due to lack of knowledge, how would you be able to live up to someone else's estimates :)

@C0D4

thanks, great points . for #4 i think it could be a solution to a lot of my problems with those stupid meetings. But i am not sure... don't people ask you the reason behind marking yourself unavailable for times in the calendar? You know i would really appreciate some blocks of time when i could code with no one's disturbing me, while i could ask for help ( aka disturb others lol) . And i guess everyone in our company wants the same .

So after this it comes to the ranks , like i guess pm thinks they can ping anyone anytime as they are some kind of kings , and the juniors should always be available for the discussion, even though they are the ones getting most burned and ranting out on social platforms ;''(

@Voxera

your last para points a very crucial problem, that's the thing. I don't know what the code is , how the hell can i give estimations for changes? Our managers are smart though. What they do is create a story, and add that as ticket to all the platforms : web, ios, android. So even if am not aware of the code the other streams are and they raise concern if the story is too complex for the sprint duration.

But the time estimate should be made on how much time I will take and not how fast the others could do. And this is an estimate a senior could make, as he would be responsible to give explain me code and make the work done out of me. But then again often times , i am in the senior role myself and just go with what other guys are saying :/

@yowhatthefuck

people may ask what you have on through the day, don't lie just tell them you need some peace and quiet to focus on the current ticket.

They'll either respect it or ignore it, but it doesn't hurt to try 😀

Personally I book 2 hours out of my day every day, this 2 hours is for me to actually get work done most of the time or handle the boring documentation / deployment plans.

The other 5 hours of my day (excluding lunch if you did the math) is typically meetings, calls, fixes for QA, production support and and what ever else lands on my desk.

10d

@yowhatthefuck

do not commit more hours than you are payed for. If they waste your time with meetings, try logging the time spent in each of those every day as a measure of how long you are unable to do your dev work because of someone else imposing a useless meeting.