Do all the things like ++ or -- rants, post your own rants, comment on others' rants and build your customized dev avatar
Sign Up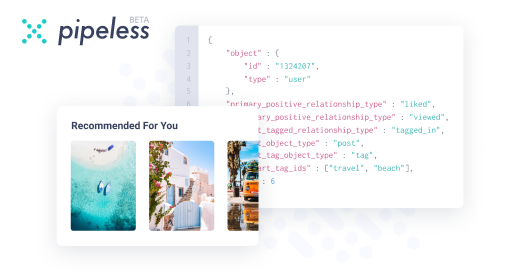 From the creators of devRant, Pipeless lets you power real-time personalized recommendations and activity feeds using a simple API
Learn More
95d

Nice name!

95d

I didn't even know, that github had social media features..

just use it as the first part of it's name.

95d

I don't remember if I followed you or not. 🤔 I don't really use GitHub for its social aspects (and don't really understand them) so probably not? idr

Anyway, a cute Japanese developer chick who is advertising her GitHub? Of course you have a lot of followers. Lonely/simpy boys and all.

the thirst is real.

Some of these guys over here like werewolves.

I bet you if you tell them the best cock sucker gets a chance to go on a date with you a goodly chunk of them start blowing each other lol.

@Ranchonyx

" you don't make video how am I supposed to know who's the best? Remember horizontal recording is 50% of the grade guys!"

@Wisecrack

hahaha. What a way to start my morning.

95d

@Root

Imagine what would happend to that follow count, if all of thoes simps finds out OP is actually a boy.

Also that fact people use github as onlyFans, is pretty sad and pathetic.

@Ranchonyx

good morning. 3 a.m. here. what time is it where you're at?

@Frederick

humanity is pretty sad and pathetic. Where is the Imperium of man when you need it.

@Ranchonyx

awww man. I was going to walk outside at night and then tell you to walk outside at night oh, and then I was going to be like " look up at the Moon, and we're both looking at the same Moon so no matter how far apart we are, you're still outside freezing your ass off too."

Nostalgia shattered.

@Wisecrack

Well I do plan to enable Sponsors soon, I'm scared of how much simping may happen

@caramelCase

Sometimes the best way to solve a problem is make it worse! That's the spirit!

@Wisecrack

hah, that's nice. US or Canada I take it?

Eh, nostalgia comes back when you least need it.

@Ranchonyx

like cancer that you thought was in remission. Or hemorrhoids.

how often do you hear "aboot"?

Or is that like a myth, kind of like Eskimos living in igloos or Egyptians living in pyramids? /jk

Because it's easy mistake humor these days for ignorant savagery.

edit: voice to text initially translated "mistake" to "tuna steak".

I may or may not have pretended to be a Japanese girl in MMOs to get shit tons of free loot & boosting services from random guys.

95d

It is absolutely impossible that the follower count has anything to do with that manga profile pic...

94d

Anime profile pic of a chick, first guy on followers likes anime. Let's just say it isn't necessarily your code...

94d

Lua and CSS3? That's cursed.

94d

What does one gain from following someone on GitHub?

94d

TIL you could follow people on GitHub...

93d

Nice technique to gain more followers😄

93d

@kingRant

i don't think i was ever notified of a new follower

93d

@jespersh

Dude, she showed her profile, many people see her account and maybe they would follow her.

93d

89d

I follow a former folk punk musician who is now a software engineer on github cause I found his github.

@bittersweet

I would definitely watch a documentary or a Netflix series of some dude doing this

66d

55d

A female profile pic can take you to places..