Do all the things like ++ or -- rants, post your own rants, comment on others' rants and build your customized dev avatar
Sign Up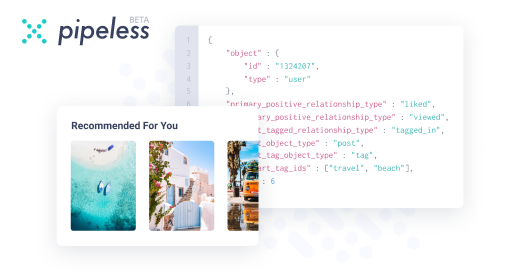 From the creators of devRant, Pipeless lets you power real-time personalized recommendations and activity feeds using a simple API
Learn More
25d

Can you save or export without the protections?

25d

You need a desktop OCR program

25d

I mean, is it literally protected (can PDF even do that?) or is it just an embedded picture of a page?

Afaik that's not possible.

If you cannot copy paste, it's just an image / datastream in the XREF.

It's easy to lose the ability to copy text from a pdf if you modify it otherwise.

Ghostscript will parse the protected PDF anyways and "forgets" to write the protection to a new file. 😉

25d

25d

@IntrusionCM @lbfalvy

PDFs can include restrictions for "compliant" readers. This is mostly for enterprise rights management and data loss prevention.

Of course they do not provide real security, as some PDF readers (e.g. Firefox / pdf.js) simply ignore them.

Below is the permission information screen of Edge when opening a "protected" PDF.

@sbiewald

okay... I completely forgot about that given that it's (despite being an illegal act depending on country) pretty simple to just ignore the DRM / remove it.

https://pdf-insecurity.org/other/...

PDF DRM / signing etc has a long list of security problems.... Dunno but I think it's still relevant, last time I had to deal with PDF is a long time ago...

24d

@IntrusionCM

the mail purpose of the protection is to prevent accidental copying.

Like locks, the protection will not stop a serious attempt by someone that comes prepared.

Even IF the computer is locked down, the phone has a camera and if they strip you of all items you still have people with almost perfect memory.

But preventing copy paste is a good reminder that the information probably is sensitive and should be protected.

24d

@IntrusionCM

This is not DRM... And DRM has no direct relation to signing. Also the security issues you linked are do not directly related to the PDF file format (rather indirectly to its complexity), but the interpretation by renderer...

@Voxera

The user with a camera, good memory or a piece of paper is mostly neglected as this does not scale much.

@magicMirror

Used to. The age old pdf-xps-pdf round trip doesn't work anymore. Nor many bash utilites (qpdf).

@lbfalvy

It's literally protected. And in fact, most PDF readers now ship with decent OCRs that enable copy-pasting (with occasional errors, but mild enough for them to be useful) in case it was just an embedded image.

@lbfalvy

And desktop OCR programs are a pain to configure. When you run by a protected PDF, it's usually a trade-off between copying by hand or finding some work-around that works in 2022, and the former ends up winning in terms of cost-effectiveness most of the time. It's just plain PITA though.

@Voxera

This. I do concede that there are instances in which copy-protection is warranted (data mining in enterprise data is one of them, I had a friend that worked in a shady NLP company that specialized in identified "POIs" in enterprise for "hastening" deals and contracts), but this is not the case for a f*n already-password-protected bill.

23d

@sbiewald

yes, which means that blocking copy paste still helps keep things internal in companies :)

Active attempts to steal the info will most likely bypass any such protection and the only option is to avoid having such people getting any access at all.

It it's not an image you can use Inkscape to edit and copy/paste from it.

22d

Ever heard of LibreOffice? Yes, all that "open source" ordeal. Try it. It treats pdf "protection" just like Unix treats processes targeted by the kill command.

We need a new human friendly format fr, pdfs are too hard

@electrode

You just perfectly described why we need better education.

When people are dumb, the solution should never be too make things dumber, rather to make people smarter.

@IntrusionCM

you could be right but that shouldn't also limit us to simplify things.

I was filling a pdf form one time and part of the required fields was a passport photo, I couldn't drag and drop nor simply import photo using macs preview app.

I had to convert the pdf to image first, do my thing then save back as pdf.

@electrode

so... Just that I get this right....

You want to reinvent a _data_ standard so we have yet another _standard_ to fix an accessibility issue that has nothing to do at all with data, rather with the editor storing the data provided?

This is... No. Not using words anymore. I'm dealing with crap like that 5 days a week 8 hours.

Please. Use your brain. This is utter nonsense.

@IntrusionCM

note that you're taking with an apple user before you set your expectations

Before you say your Ill things, I hope you got my point, I actually did not have the data nor accessibility in mind whilst typing that, this is what end users face daily using these files.

He's right tho, I guess my problem was because I didn't explore enough means to edit the file.

@electrode

it's not about right or wrong...

I can pretty much unleash an apocalypse when someone triggers me. Not even joking here.

The thing that triggers me mostly in this conversation is the jump of "problem" to "solution" without any second thought of consequences.

I see this really daily. Not only at work, but all around.

The problem is not about how you edit the file or that the app you used sucked or anything like that.

It was about you presenting a solution without any second thought as it seems.

Lifetime advice: Doesn't matter where you are - online -/ offline -/ blabla, think before presenting a solution to a problem.