Do all the things like ++ or -- rants, post your own rants, comment on others' rants and build your customized dev avatar
Sign Up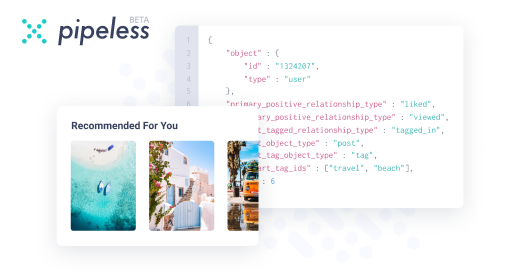 From the creators of devRant, Pipeless lets you power real-time personalized recommendations and activity feeds using a simple API
Learn More
In general I don't care what it's called, but people getting mad about 'master' branch sounds like a Twitter thing..

33d

Master/slave terminology is used all the time to describe relationships between equipment. Avoiding the terms is juvenile.

There is not a person alive who has not been negatively impacted by actual slavery. My people were enslaved to England for 400 years. Many more people were impacted by the slavery of the Roman empire. There are still millions TODAY in sexual slavery. People bred and born into slavery that are never recognized as a human being.

No, lets ignore the actual problems and pander to uneducated idiots.

33d

Starting today, I'm renaming my puppet nodes as slaves.

33d

But sure, let's hop on the bandwagon to make fun of it instead of just moving on lol

33d

I don't mind accommodating to other people's preferences if it doesn't really affect me. I really don't care if they call it now "main".

This is like preferred pronouns - things I don't fully understand but I do because it makes other people feel nice and has 0 impact on me.

33d

*voice of a childish man with a broken heart*:
I thought racism was about racing and *sniff* vroom vroom

33d

I know it's the unpopular opinion in this thread, but why would you hold off switching the `main` if doing so would make just one human on this earth feel more respected ?

Humans > Code

Allow/Deny > White/Black

Main > Master

It sounds funny, it's tedious to roll out, I've heard it all. Call it what you want, we use master/slave terms about technology only because we started with master/slave terminology on the plantations. It's directly correlated.

@devphobe

that sounds good I'm theory, but what does it REALLY accomplish? How many pipelines will break because they assumed the existence of the master branch? Probably many.

Now institutional racism is a real thing, and non-white people are a minority in tech jobs (along with women), which is a problem. But this does nothing to fix that, let's be honest here. It's mostly a PR stunt by GitHub aka. Microsoft.

Now you are completely correct in that a lot of pipelines or infrastructure use master/slave terminology in the context of parallelization, and thay can be offensive, I will believe that. But master in the context of version control is not the master of master/slave. Master can also mean "main" (obviously), which was its meaning in the first place.

So why are we dumbing down the language just because a word may be offensive in another setting?

And let's not forget that this does not actually solve any discrimination on the tech job market, it's just for PR

33d

I'm starting a petition to archive this thread.

Sign by writing

@dfox

33d

@NickyBones

exactly, but it depends on circumstance, there is a difference over someone asking nicely to be referred by their pronouns over someone aggressively forcing one to do it for the sake of wokeness.

In the end, I'll rather be nice to people. But man sometimes people make it hard to like people :V

33d

@NickyBones

exactly, but it depends on circumstance, there is a difference over someone asking nicely to be referred by their pronouns over someone aggressively forcing one to do it for the sake of wokeness.

In the end, I'll rather be nice to people. But man sometimes people make it hard to like people :V

i grow to like you more by the day. you know.

33d

@devphobe

by that argument, we shouldn't be renaming any branches because it makes at least one person alive feel nice, me... I felt nice how it was before it was stupid, and now I feel bad... why are my feelings less than those of others?

I respect language more than I do personal opinions of people that don't understand what they are doing. I feel good when things click, this makes me feel bad, like so bad that I can't help but against this nonsense. Why are my feelings always second to everyone else?! I don't get it

PS: It isn't correlated how you think it is... the word master existed way before master/slave relationship... this is what I mean about people ignoring langauge... like hundreds of years before the word slave even was cointed, initially they had nothing to do together...

shame everyone who needs to have this dismantled has about 10 years of literal indoctrination using literal cult techniques, which you can't just break by a single (or even numerous) reasonable arguments.

33d

Honestly in general I'm all for accommodating other people's preferences, but what I really take issue with is when people just focus on a word and ignore its MEANING.

Words are just tools to convey meaning, seemingly innocuous words can be used to convey deep offence and incredibly vulgar words can be used in friendly discourse.

In the context of branch naming the word 'master' was never used with reference to slavery or racism. When this is brought up, what I see is someone trying to make it LOOK like they are helping to fight racism without actually doing anything material for the cause.

33d

I see absolutely no difference between renaming the master branch and offering "thoughts and prayers" - both accomplish fuck all for those affected by the issue you claim to combat with that action.

33d

Some definitions of master I found:

1. a person who is in charge of an organization or group

2. a person who shows a lot of skill at something

3. a person who is able to control something

4. the origin copy of a recording (sound/movie/etc)

It's clear that master is a generic term which doesn't really have direct correlation with slavery or relationship between the white people and the black people.

I will keep using the word 'master', the woke movement people can go eat their own hat.

Aren't students in kungfu movies call their teacher 'master' too? Are they slaves of their teacher then? This is all ridiculous.

@NickyBones

Exactly this, it literally isn't any effort to just use main

32d

Couldn't agree more with you kiki. Not all issues are black and white. That kind of slavery has been gone for a while (sex slavery the bad kind is still relevant for example) but should not be forgotten.

While my country is far more decent than America even here skin colour can influence some club entries or jobs. Same for male and females.

This is the logical next step:
We really should rename all plug terminology, this male female terminology is very hurtful to some in the LGBTQ+ community. Perhaps done plugs feel more of the opposite sex and should be called them instead of just adding a strap on adapter. Can't we just introduce sexless plugs? Ones that always connect. This is how we solve world problems people

32d

On the racism part (and than I'm done with politics for a while)

From the outside I see black people be very racist in America and this actively contributes to the divide. There are clubs that don't allow white people, if a black girl snogs a white man she loses friends in the back community and has serious issues at home.
I understand that this banding together is caused by the blatant discrimination against coloured people in every day life. It's even necessary to survive and combat the discrimination. However that does not mean that it isn't discrimination and that these things are like this everywhere in the world. That I'm a pale male does not mean I'm a privileged cunt without empathy and lives to oppress coloured people.

32d

@Jifuna

uuh no

it is effort to use main. We migrated a repo to main recently and it broken stuff that I had to fix with a git command :) so no, it isn't "literally no effort" it is "literally some effort"... you know what is "literally no effort" ? Not doing anything and leaving it as it is... that's what's truly no effort...

@Hazarth

lol, I agree that migrating costs effort i should have specified that I meant choosing a main branche from the starts costs no effort at all. Besides migrating a branche name in our case is literally branching main from master and renaming stuff in our ci/cd pipeline not that much effort in my eyes.

32d

@Jifuna

yes, for us, since upper management decided to get rid of "non-inclusive" language it means going through about 360+ github repos (though split between teams its about 20-40 per team) and removing/renaming every instance of certain words with "inclusive" variant, including renaming the branches everywhere, no matter the code structure used.

This not only takes time and money but in some projects leads to unexpected bugs and plenty of research, as almost all our projects communicate with another third party service, like amazon, slack, microsoft what-have-you. So plenty of times it's their libraries and their URLs that we just can't change, so in the end we're still left with instances of words like "master" in there, because it's impossible to remove from 3rd party calls... but that's something you need to research on per project basis, especially if it wasn't a project you worked on before...

So yeah, I got a bit irked by hearing it's no effort.

@Hazarth

haha yeah I understand that sucks and is one hell of task!

32d

Actual slavery exists today. Slavery is officially abolished and it no longer revolves around legal ownership, but illegal control.

We should all be familiar with the concepts if we ever want to address modern slavery. Renaming things to not mention it lowers our collective understanding of what slavery is. I'm opposed to any action that lowers awareness of slavery concepts. Hidden evil is far worse than uncomfortable concepts.

32d

32d

@hjk101

I like how you said "sex slavery the bad kind"

I see you man, I see you, you kinky lil thing lol

32d

@ElectroArchiver

I wish it only happened on twitter, but my stupid company management is actually shoving down our throat that we should remove all "master", "black" and "white" related words from any code and doc.

To be fair, I feel like my professional time is worth more than complying to do this so I actually get meaningful work done instead of doing bullshit.

They can fire me if they are not happy, I treat everyone with utmost respect.

@NickyBones

the thing is that it actually impacts me because my muscle memory makes sure I always merge with master, not with main.

Not only that but I've never met anyone who actually got offended with this so I have to go through this one small annoyance just to avoid hypothetically offending some hypothetical coworker.

@devphobe

what if I told you slavery predates the European colonisation of the Americas?

Pretty much every civilization in every territory had some form of slavery. You're almost certainly descendent from slaves.

It's all just petty bull crap conjured by someone who has too much free time and wanted to make a splash on twitter.

28d

I mean, I made the switch to using main instead of master just because it made more sense to me. I don't go around generally calling the source of truth the "master" document, but I might call it the "main" document. So it just suits the verbiage I use generally. And it's fewer characters to type. And I'm lazy.

28d

@AmyShackles

Laziness is only argument I actually agree with on the change.