Do all the things like ++ or -- rants, post your own rants, comment on others' rants and build your customized dev avatar
Sign Up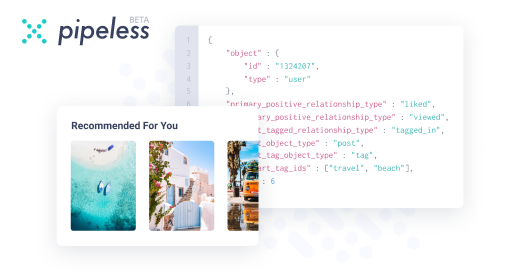 From the creators of devRant, Pipeless lets you power real-time personalized recommendations and activity feeds using a simple API
Learn More
Pls comment on your own rant, so I can give you 2 ++. 😁😉

Thank you all!
Now I need to make a whole line of open-source profanity-based utilities

Congrats bro, if you are allowed/can share more info at least on what it does, I always like to know how these things work

Fuckler, automated quality control system. A new way to understand work and business.
If you want to reach excellence, let's take a Fuckler!

Congrats and curious how you made the banner.

4y

"It gives a fuck, so you don't have to"

4y

@dev0urer the only marketing this software needs. Instant global hit.

4y

@Cukes-

right?! I want to be a part of this project

@tachoknight

the banner itself was made in figlet, also have a go with toilet!

@gitpush

To everyone wondering how it works, as much as I'd love to stuff this thing on my github and let you all go wild:

I work for a security company (no not the NSA) so I can't go into detail of its purpose. However, I can give you a very rough idea- do you remember being in school and a kid would go to hit you then stop about an inch away to see if you'd flinch?

It does that to x, then studies the flinch to see how much x will flinch

It's a total jerk.

A complete fuckler.

@Electrocally

let's hope no one forgets "L" when asking you for a copy: yo mate, send me the fucker

Sorry fuckler 😓

Best of luck bro 😬

Request full name for abbreviation 'fuckler'

I'm fuckler-ing (?) loving this x'D
Such a great name, I'm happy it turned out so good for you, man ♡

Also the program is interesting :3

That story touched my heart :')

4y

Can we push this over 500 upvotes, please?
Someone earned a medal*!

*=With medal, I mean that little stress ball you get if a post reaches 500 upvotes

@pietlu

That's so nice of you!!

I fucking love devrant. fuck.

This is a new job too, all the support here seeing the new upvotes every time I open the app makes me smile and just remember why I love making stuff.

I'm going to have to make Crappler or Cuntler or Helller (Hell-er? Heller? Maybe Helller can be like the 3.0?)

(I have no idea what any of these would do) just to actually make something for everyone to join in with if they'd like to!

I'll link the repo to this thread as soon as I have a (good) idea and get some time.

And of course, it goes without saying: I would absolutely love a DevRant stress-ball to help with the ShitMountain (also a good name) we're about to climb.

@Electrocally

ShitMountain is the name of my new JS framework. Jk ofc

@chadd17

My friend, you are more than welcome to have the name ShitMountain.

My only demand is that the logo must be the poop emoji with tiny hikers climbing up the side and snow all over the top

Unfuckler?
Undo the fuckups by doing quality control.

4y

Have a ++ and a fucklering stressball!

If that's not a win for self expression I don't know what is. You made me laugh out loud and now the train carriage is looking at me funny. Maybe that's the new office buzz word, but unlike your company I are not try it out... +1!

4y

so, post got over 500 upvotes...
faith in humanity a bit restored.

Have fun with your stressball :)

@pietlu

Thank you!! I can't wait! Thank you all so much!

3y

I'm laughing too much right now.

I should've joined DR earlier, higher quality rants.