Do all the things like ++ or -- rants, post your own rants, comment on others' rants and build your customized dev avatar
Sign Up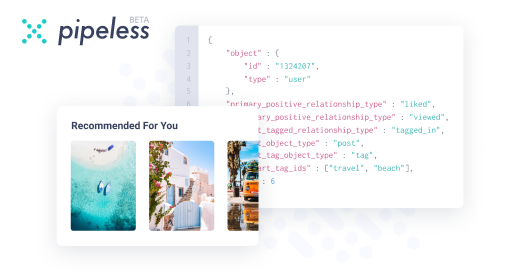 From the creators of devRant, Pipeless lets you power real-time personalized recommendations and activity feeds using a simple API
Learn More
5y

Really cool ;)

Great! Which version of Budgie do you currently have installed?

Beautiful design!

Can't wait to get my new notebook to install arch on

5y

dude.
We have to talk.
Teamviewer?

@Kimmax

oh.. ya.. sorry. I needed a way to vnc into it and I only had like 1min to set it up so I was like "fuck it.. I am installing TeamViewer". I will uninstall it and set up a proper vnc server in a few minutes.

@tracktraps

I don't know.. latest I think. I just installed whatever is currently on aur.

I forgot to mention that the date thing is done through conky.

I really like nord theme.

Sleek, minimalistic, very comfortable on eyes, grey is a color that I love...

Yep, u nailed it my friend 😍😍😍😍😍

Soooo satisfying to watch, it's so sexy it turns me on

Holy sh#t!! Budgie looks amazing, when I get home I will install it unless it's not debian compatible? Because then I first have to switch to arch because man that looks amazing

What is the advantage of Arch Linux? I see lots of people here on Arch or Fedora, well I do know about Fedora, but why Arch too?
I use Ubuntu, how bad is it lol

@gitpush

some like to use arch because it gives them even more power over their operating system, some because they want the bleeding edge versions of the software they use,

I personally find arch badass... That's why I want to switch to it 😇

@incognito

nice, will try it :D

Though I want to ask you, don't know you if you know, but does Ubuntu really break privacy? I've heard that few years ago but not sure though, can you confirm?

@gitpush

a few years back they had a integrated web search in their file searcher but that has been removed, or at least disabled by default.. Not sure about the specifics

@linuxxx

any debian knowledge left?

@irene

waaaaaaaaaaaaaaat 😨

Any good Debian based alternative?

@irene

tried it once, but still exploring my options lol

@irene

so many things to try out lol

So cool, is that pure Arch or manjaro etc

5y

Clean 😎

@irene

could you please tell me why you chose arch? (why not centos or other major distros I can't remember right now 😅)

@gitbranch

nope. This is my other computer. I am working on setting up i3-gaps on my Chromebook.

@jokergaming

it is antergos because pure arch had some problems with dual-booting off of an external hard drive

@gitpush

The easiest Debian based alternative to Ubuntu would be Mint. Mint with Cinnamon is a great desktop for everyday productivity use.

Arch is awesome, but requires you to do a lot of things manually, which can get in the way of productivity. If you like the idea of Arch but don't want to jump in to the deep side of the pool, you can try Antergos or Manjaro.

@bittersweet

gonna try Linux Mint tonight on a VM and see how it goes, thanks man

@irene

I hope I'll sleep tonight 😅😅

@Paramite yes.. unfortunately some dickhead (Microsoft) decided to keep windows alive....

@jokergaming

it is antergos with a bunch of default stuff removed.

@irene

because windows kept formatting my arch drive.

@Paramite oh... No. I don't think so

I feel stupid asking this, but what is hyper?

@TechnoTrumpet

no problem. (If you are going to check it out, take a look at the Nord theme as well

@ewpratten

thanks. I want to get into Linux customization. Is it called ricing?

Sweet config.

I'm running Arch (clean setup from the latest bleeding edge), GNOME 3.4, Vimix theme, Paper Vimix ic. pack.

Give KDE (pkg: plasma-meta) a swing - it's conservative on RAM (over other desktops I've tried), got loads of UI anims, customization.

@theGeekyLad

I'm currently on Ubuntu i3. It takes some getting used to..

Anyways, welcome to devrant!