Do all the things like ++ or -- rants, post your own rants, comment on others' rants and build your customized dev avatar
Sign Up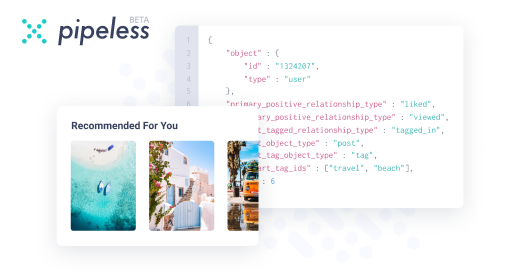 From the creators of devRant, Pipeless lets you power real-time personalized recommendations and activity feeds using a simple API
Learn More
3y

If I'm feeling like it I'll do overtime, otherwise no, I do have other activities to attend

3y

To answer your first question, definitely no. Besides, I'm going to write down any overtime and get it back when I can.

Regarding the second point, I'm working 36h a week. So usually 08:00 - 12:00 and 13:30 - 17:30 (but only Friday morning).

3y

Yes I do and I simply stopped caring. They pushed it too far and I could no longer care. People with me have a credit line. Exhaust it and I stop caring. It's not something I do on purpose, it just happens.

P.s.: I'm not in France but in Italy and when people leave between 6 pm and 7 pm colleagues joke that they are taking half a day of vacation.

3y

It's a sign of insecure, ineffective managers that they resort to ad hominem instead impressing upon their employees the importance of a denser number of man-hours, and inspiring the employees to want to stay to meet a goal. But arbitrary enforcement of extended hours, without a specific, explicit, commonly known purpose for doing so is just bullish micromanagement, discouraging a culture of openness and collaboration.

It's self-destructive. It makes employees ask strangers online what comparable salaries are.

I am lucky it's not the case at my current job and it wasn't at the previous one neither. I usually leave at 5pm depending on what I did that day. I work around 7 hours per day.

I usually do my hours and then go home unless I'm in the middle of a task that I want to finish off. Since I'm in early as to have some time to work without being disturbed, going home at 3:30PM is normal.

Nobody gives a fuck as long as shit gets done reasonably.

3y

@bahua

woah dude,

Did u just swallow a thesaurus or what!

3y

3y

@bahua

"Look at mister fancy pants, here, using English correctly and shit!"

@inhamul

Just one thesaurus? All of them dinos man, with lotsa fucked-up barbecue, that's how these crazy Texans do that in Denver, and then some, after exporting B/W TVs to Colorado of course. I bet even his code compiles without warnings, holy shit!

@Pickman

I know this joke because they do it at the office and I fucking hate it.

I work in France, and being a little technical if you have 10 RTT and your contract was made under Syntec, then it means you have to prod 252 days on a normal basis of 7.6h per day (in a company who have less than 500 employees).

Before 8 am and after 8 pm your employer can't force you to work and should pay you twice your hourly price.

All that being said I often do 8h so I start at 8 am and leave at 6 pm with a two hours pause to launch.

Now if they try to make work a lot more, start searching for a new job. Keep track of every mail about overtime and remind them Prud'hommes is still a thing.

@jotamontecino

Its 7.6h (8h?) or 7h? Because of the 35h per week (7h * 5 days)?

@AurumMan79

yes but most "cadres" (White collars) have RTTs, which are given as a compensation for more work hours and a little overtime possible.

So if it was done weekly it represents 7.6h hours per day with 10 RTT.