Do all the things like ++ or -- rants, post your own rants, comment on others' rants and build your customized dev avatar
Sign Up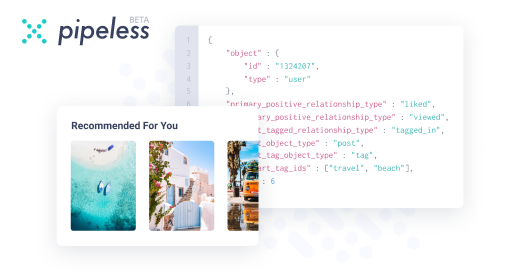 From the creators of devRant, Pipeless lets you power real-time personalized recommendations and activity feeds using a simple API
Learn More
I find that trend really hilarious, because before I started my CS degree I did a few web dev internships (6 years ago) and that was the kind of shit I would do and everyone hated it. edit: of course not exactly but close

I'm a really bad designer btw. Show me a pile of shit and a pile of gold and I'm unable to distinguish between the two. So seeing that the shit I tried to design 6 years ago is supposed to be trendy now is just seriously fucked up.

@M1sf3t It only really looks good if the entire UI is like that, and neumorphism buttons are a terrible terrible idea.

I had to look up the word and read about the trend. Then I laughed. It's just old Apple stuff. Any differences are there to make UI/ux designers feel like they've done something new and asked them to market it as " modern" while the thing being done today is now " legacy". It's how they rationalize the need for their jobs. IMO, the designers in our industry are close to useless and initiate more needless rewrites of software than anything else. Just think for a moment of why you would pay again for a piece of software that is functionally identical but looks "dated".

"Designers" found another way to make user interfaces unusable because "designers" have no clue about UI design. Affordability? Accessibility? Fuck even just readability? Noooooo.

1y

@Fast-Nop

I'm very design oriented and this is the reason my design work has been reigned in quite a bit. "Looking good" subjectively is not enough for a design to work.

@monkeyboy

I had to look it up too and wow, I hate it. I hated it when Apple did it a few years ago and I'll continue hating it if it makes a resurgence.

Never seen it until I looked it up. Looks pretty stupid if you ask me; it's like hi res windows 3.2. I'd never want it in my UI.

1y

Looks like designs I used to make.
I kind of like it.
I also kind of hate some of the examples I've seen.

I fell in love wuth it at first sigh. Of course it fas from the original skeuomorphisme but looks sexy and minimalist, very easy to apply.
Lo ve it

@M1sf3t Image based design? Did the 90s call and want their websites back or what?

@M1sf3t There's nothing to load extra. The shadows are of course done with CSS and not as images in Photoshop like in the 90s.

@M1sf3t Especially neumorphic buttons totally suck because you can't really tell pressed from not pressed. The cards aren't that visible either because the contrast to the background is too low. It's the usual list where designers who have no clue about web and think just because they can suck dick in Photoshop, they know shit about UI.

@M1sf3t I'm not 100% sure about the timeline, but I think flat design came along before CSS was that good. 20 years ago, e.g. glossy buttons as image links were totally common.

Ironically, flat came along right when devices became capable of shiny UIs. The only major OS that was in the short time window in between was Win 7 with Aero.