Do all the things like ++ or -- rants, post your own rants, comment on others' rants and build your customized dev avatar
Sign Up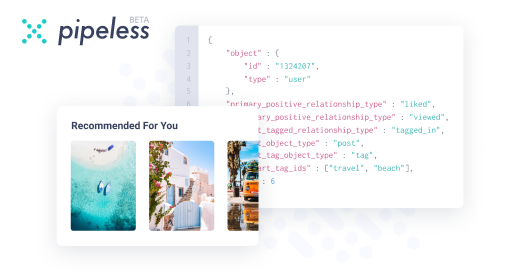 From the creators of devRant, Pipeless lets you power real-time personalized recommendations and activity feeds using a simple API
Learn More
@sweetnothings lol thanks for making me laugh though... I appreciate it

354d

don't be rude when saying No and don't give a fuck about people thinking you're an asshole

354d

Dude, just say no. If it's a good friend ok, if the friend respects your boundaries and knows limit on asking favors ok, if you're getting paid ok. On any other occasions you can refuse and if the person gets mad at you tell them to either pay or go fuck themselves. If your relationship with someone is affected because you don't want to keep doing stuff for them while they never do anything for you the relationship should've already ended, they're using you.
I used to be like you, always doing stuff to everyone, trying to please everyone even when the person didn't treat me well. Saying 'no' was the best thing I've learnt to do, and also one of the hardest.

(Going off topic here)
If she barely replies to your messages, why are you in love with her? I don't think you know what love is... And, if it's not clear enough, she's using you. If you need someone to chat with I'm here, I'm exactly your age so we might have something in common apart from programming :)

354d

Wank it out. You're not in love.

@ItsaMeTuni you are correct on the first part.

Well it is way more complicated when it comes to the second one. I kind of grew up with her (not really but same class and stuff). She likes me, we were good(?) friends in school and she is generally nice towards me, we are still kind of friends I guess? But I know that she'd probably forget about me if she wasn't reminded of me somehow (like when she's having an issue with her tech). Also.... It really is more than just a crush, I can't help myself, I have tried to forget her for years now but every time I happen to think of her I can't get her out of my head anymore.... She is super into anime and kpop (esp. BTS) , to the point where she fantasies over it. I bet if I was Korean I could have had her. But maybe you are correct and it is just a crush. Tbh I haven't known a single person my age for years. I've always hung out with university students, hackers, programmers and scientists who where like 25+ ........

@lolcube

.... I left school when I was 16 and worked ever since, I could afford anything I wanted because I was paid like a normal dev/admin right from the start but I basically became an adult at that point. Adults everywhere and only males or people way, way older than me. Not exactly perfect for finding a partner and the few people that where/are my age I met/meet my age lived/live in very different realities. Now I am hired as a Senior dev, completely remote job and my friends still consist of nerds, coders, PhDs etc. all way older than me and male anyways. Basically I am having a really hard time finding someone because I am just at a completely different point in my life than most other people my age. I hope it'll change once I am going to university, but I am not very optimistic.

@ItsaMeTuni ha thanks :D if you want you can mail me: temp [at] tr4ash [dot] com

354d

Don't become a *free* IT bitch. Charge money for it.
And that girl that doesn't respond... Don't respond to her, hell even delete any correspondence and block her. And get over her. She obviously isn't interested in you, and only used you for your knowledge in order to play some fucking village game.

You're better than this.

354d

also, you're correct, this IS better than drinking yourself to sleep

354d

If u feel that it's not good to be a bitch, whenever she ask for something, just after seeing the notification, do not open the message, go and Masturbate. Just 10 sec after you are done, look at notification and ask yourself: do u really care now?