Do all the things like ++ or -- rants, post your own rants, comment on others' rants and build your customized dev avatar
Sign Up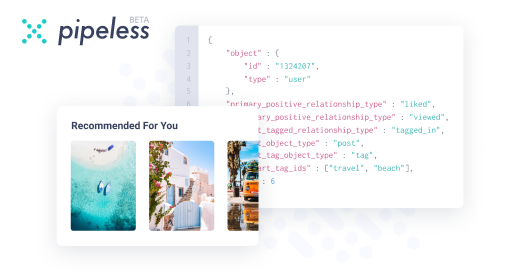 From the creators of devRant, Pipeless lets you power real-time personalized recommendations and activity feeds using a simple API
Learn More
277d

Next time, crop it properly

277d

277d

Smart people eyesight is usually poor because they read and focus too much

277d

The eye can't do better than 10fps.

BUT

The brain can detect a difference between what the hand is doing and what the eye sees at much finer frame rates.

HOWEVER

Even pro-gamers record reaction times of about 240ms or 4 per second.

Long story short... there is almost no reason for anything higher than 60hz for anybody but pro gamers, and the 144hz or more popular craze is mostly about wagging your video card dick around because any old video card can peg 60hz at 1080p pretty easily these days.

@HiFiWiFiSciFi

I can see flicker on crt monitors that are below 60Hz. So the eye can detect things much faster than 10Hz.

277d

@Demolishun

I will keep this argument in mind when weighing my next CRT purchase.

My brain has billions of parallel processors. I have never run into a "capacity" problem. Maybe you have less cores?

@HiFiWiFiSciFi

I hated 57Hz (47Hz) screens. Made me sick.

Also movies chose 24Hz for frame rate because that is supposedly above the limit for being able to discern separate frames. Blue Lee recorded his movies at 30Hz because he moved too fast. There are gun slingers that could fire in the sub millisecond range. Likes tens of milliseconds. Some people have crazy super human abilities.

About framerate - a while ago I had some issues with VSCode - it was stuttering. Profiling told me that it was not running at 60 FPS. It was noticeable. In a fucking text editor.

277d

Answer: Short sighted people...

277d

Ppl with poor eyesight just dont see the bugs.
🤣

@Neo-

Do blind people code? I know they fix laptops.

276d

276d

In high school I could tell you the refresh rate of any CRT monitor up to 92hz. Past that I couldn't see the flicker any longer.

I was telling one of my classmates that I could tell the difference between them (thinking 60, 72, 75, etc), and he challenged me to tell him the refresh rate of a nearby machine. It didn't look like 60 as it was a little too fast, and it wasn't nearly enough for 72. I told him it was probably a little over 60, and he checked: it was set to 62hz. We were both blown away.

Now for LCDs? There is a flicker, but it's much harder to see since they aren't going completely off and back on again.

However, it is so so easy to see the difference between 60 and 90hz: just drag a window around. Same for 120 and 140, 140 and 165, 165 and 240. I have never used anything above 240, but I'm sure I could tell the difference up to 600 or higher. In games, though? I think the limit for a full-screen moving image would probably be closer to half that, maybe 350? The easiest test for those is going from a higher refresh rate to a lower one; if you can't tell when increasing the refresh rate, you can easily tell when decreasing it again because everything looks choppy. You don't know what you got till it's gone. 😉

275d

@HiFiWiFiSciFi

Lol. I have a reaction time of 190ms. Best pro reaction time is 120 ms. Median at around 215ms.

I CAN tell the difference between 60 and 120 hz, though I can't differentiate between 120 and 144Hz screens. Higher refresh rates just feel more responsive

275d

@AvyChanna

Lol, I literally already conceded all of that.

Except your response time.

Which is, apparently, pro gamer level.

@Root

CRTs aren't going completely off and on again. Maybe you meant the row by row refresh?

274d

274d

@kamen

Yes.

CRT pixels don't "turn off" completely like some displays because they glow after being activated, but with the faster phosphorus they do fade pretty quickly. It definitely isn't black-to-on, but more of a dark-grey-to-on. Close enough in my book :)

By contrast, LCD pixels don't dim at all because they are backlit (unless they're e.g. OLED, of course).