Do all the things like ++ or -- rants, post your own rants, comment on others' rants and build your customized dev avatar
Sign Up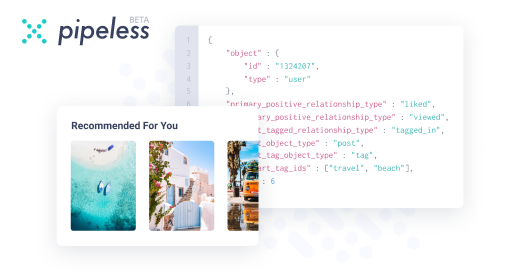 From the creators of devRant, Pipeless lets you power real-time personalized recommendations and activity feeds using a simple API
Learn More
103d

Watch out, she will just wanna borrow your clothes.

103d

You know, I read this in the feed without checking the OP, and thought.

"Shit, radfem is gonna smite you so hard."

Sad times.

101d

its missing an "uWu" at the end :3

99d

I think you are the trusting sort. I hope she's a good human being.

99d

@CoreFusionX

sad times indeed walking on eggshells makes it all the more sexists/racist. I wish we could get real again without losing the respect and awareness. The way things used to be was also not ok.

@CoreFusionX @hardCoding

fucking christ boys. just say "I'm sorry", take the hint and move on. it's not the end of the world to accidentally say something rude, you just have to acknowledge it

98d

@hardCoding

just be chill, it's what i mean. it's natural to say offensive shit from time to time, because society teaches us offensive shit. it's understandable to get defensive, but it's not personal. what is personal is after you defend the offensive shit

98d

@darksideofyay

I wasn't trying to offend. I am the trusting sort myself, and actually think if all people were this way we would all be much happier.

But, sorry anyway. Oh and I am not American. That might explain the disconnect.

@hardCoding

i wasn't offended by what you said, i meant in the case you offend someone

@darksideofyay

For sure. I'm not one to be easily offended. Much less by this kind of stuff.

On the other hand, I live in a country where we are moving alarmingly fast towards losing presumption of innocence and even the most minute thing can completely ruin your career or even your life.

That's what I meant with my post.

@CoreFusionX

ever seen that happen in real life? that wasn't deserved ofc

@darksideofyay

It grows to the point that, this happened two months ago. Sure, it's just a single case but it's representative.

A little girl is found dead next to her (very much alive) mother. The parents were divorced.

The mother says the father is to blame, because of mistreatment (probably not the right term in English, but try to bear with me)

The father is then *automatically* (and I can not stress how stupid this is) incarcerated, without parole, without bail. No matter that he has paid alimony religiously, despite the mother having a new, financially powerful, boyfriend.

Mother is later found to be psychiatrically unfit. Her testimony isn't valid. She is charged with involuntary homicide.

Guess what happened to the father?

Of course, preemptively incarcerated. Lost his job. Lost his insurance. Had to paid indecent legal fees until he finally was absolved.

Now, employers won't hire him because he has a criminal record.

@CoreFusionX

that's... not a good example though. the father is presumed to be the culprit due to the statistics, and he was arrested because it's cheaper than going through a real investigation. that's mostly the fault of bad judicial systems and historical femicide

No one listened to him when he said that her mother was not mentally unstable, because the man is never right.

In any decent country, this would have warranted a decent investigation.

Unfortunately, nowadays, here, if a woman says, for example, that you raped her, you are automatically guilty. Not only judicially, but in society's pov too.

Doesn't matter if you miraculously prove yourself innocent. (Burden of accusation anyone?). Your life is already forfeit because the public (encouraged by our not so impartial media) has already convicted you.

Mind you. I'm not saying that rapists should go free. I'm not saying that gender violence (funny how I believe there's not actually an English word for this) doesn't happen.

But I'm oh so very worried that at any time, I can have my life destroyed by any woman that, say, wasn't satisfied by a consensual sexual relationship, or that holds any grudge towards me.

I may repeat myself, but sad times indeed.

Basically, we live in cancel culture, but to the point that you might end up in jail for life.

@CoreFusionX

it's actually not uncommon for the police not to investigate. like i said, it's cheaper, and most of the systems are broken anyway. even dna evidence is bogus. journalists have talked about that over and over again. you just happened to get a glimpse of what the police actually does

98d

@CoreFusionX

Internet doxxing can do the same thing now in any country.

@darksideofyay @Demolishun

That doesn't make it any more right.

Except that the *law* in here defends such... Lousy... Practices to convict anyone.

Dunno. Call me fascist if you want. (Yes, that's what you are called if you don't agree with this travesty), but I won't support, ever, any policy that essentially inverts the burden of accusation.

@CoreFusionX

no not a fascist, acab and all that, also everything sucks. not right, still don't think it's due to cancel culture. mother being presumed to be child rearing and caretaking is also sexist af, it's ingrained in society for a long time now

@darksideofyay

Yeah, I don't claim to have the solution to everything.

It was unfortunate of me to make the original comment without any context.

I find it sad how this thread was derailed because of me, and for that I'm sorry.

If you want to keep the debate up (in a civil manner, which goes for everyone, not saying you haven't been), I'm fine with that, just it wasn't my intention.

@CoreFusionX

I'm really just happy to have a baby dev on the team. girls are very rare in this field, and i think it'll be healthy for her to have another woman around. i didn't have that, most of my female role models are from different areas and are not as accessible to me. we have a girl that's learning a bit of sql and code, but her strong suit is communication and she's a business major. plus it's the first time I'll get an intern under me, so I'm excited and nervous about it

@darksideofyay

Yeah, I get that, and I think it's truly wonderful.

As per my OP, problem was I didn't check who was posting it, and (unwittingly by me) assumed it was a man posting it.

From what I've explained, maybe you can understand why I thought it could get you utterly destroyed.

It's nothing personal, nor do *I* think it was inappropriate.

Just wish some other people around me could see it the same way .