Do all the things like ++ or -- rants, post your own rants, comment on others' rants and build your customized dev avatar
Sign Up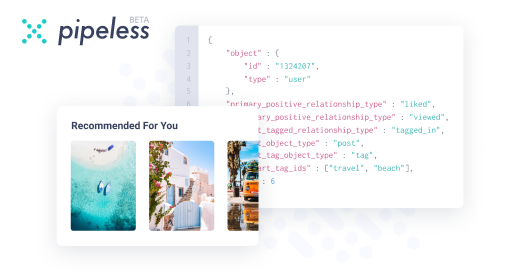 From the creators of devRant, Pipeless lets you power real-time personalized recommendations and activity feeds using a simple API
Learn More
Rip your privacy while using iOS

2y

@Haxk20

Rip your battery level as well, it would seem

That's bad for your health, dude.

@ribchinski only elderly need full 8h sleep

I obey you to not start a mobile os discussion here, nobody will benefit from it

@undef thats me man! 🎊🖖👍👍🤑

@undef my cat needs to lose some weight tho 🙈

@undef im talking pure AOSP with hardened kernel and patches for security to OS. This is more secure then anything. It even has firewall that blocks ads right in the OS. But im currently using RR with few security patches. But i cant remember the name of the custom ROM.

@Haxk20

its just you talking that shit tho

I don't think people actually need 8 hours of sleep.

I mean, think of all the time being wasted while sleeping. I usually sleep no more than 5 hours, sometimes less, yet I feel fine.

Don't feel guilty if you don't get 8 hours of sleep. (As long as you're productive. If you've been playing games during the night, then you should feel guilty. :P)

@Michelle

5 hours is enough for the young & sporty

@karma

I don't remember how old OP is but I'm pretty sure he's young.

8 hours or I'm dead tomorrow

@karma

im not any noob. I agree it isnt surely totally perfect. Secure is offline and without power. That is secure.

Check somebody rants and who they are before calling them noob.

@condor @gitlog

Want to add something ?

2y

@karma

well custom ROMs are better in both: security and privacy if I'm right.

For the stock version, I'd consider Android the worse thing

Also probably after FuschiaOS, as there won't be any method to root -OR- a very hard unknown way to do so, we won't have any good level of privacy from the Google's side..... And this is my "theory".

@Haxk20

that's enough of what I could add :) . Have a good day

2y

@undef ofc nothing is possible without software AND hardware.
Also, isn't Google the one to ask for what features should be there in the smartphone?

@undef it isnt always the case that you can build and port new OS to old device. There can be issue where the blobs are just tooooooooo old like 1.6 android. No way thats gonna run 5.0
Next even if it boots then you sometimes cant make camera working.

@undef ofcourse its not. It isnt built for it. AOSP provides some security and a good one to protect the ordinary people so no need for fancy security. For people like us there is just copperheadOS

@Haxk20

the current status quo on Android is terrible with manufacturers being responsible for upgrades which they rarely deliver. Hence why that Project Treble is so promising.

I'd say that for my use, iOS isn't suitable because - just like Windows vs Linux on desktop - I like openness and being in the driver's seat. Windows and iOS don't offer this freedom, Linux and Android do. My biggest requirement for choosing a mobile device these days is kernel source though. Without it we can root and install TWRP and Xposed etc but it's still dirty workarounds mostly. Kernel source drives development, and sadly only a handful of devices have their source code published... That really needs to change.

@karma

I'd also like to mention that

@Haxk20

is an Android porter, so most certainly not just any user 🙂

@condor

yeah the kernel source thing is terrible. Its kind of sad when an chinese shitty OEM publishes the kernel source and the big big company doesnt. They violette the GNU and GPL. Kernel source is the beggining of development. If OEM doesnt publish it then i cant do shit with the device. Somebody may say to just create my own kernel but yeah sure im gonna spend 20 hours every day doing that for 2 months. And still just half working kernel. Sad is that when you email them then they dont even know what kernel source is. And are like well we dont know what that is. You should email this to that email. And when you do then the devs say that they dont have it while they surely do somewhere on server.

@Haxk20

better even when you can tell exactly what server that is (user@host is always specified in build info) yet they still refuse to give it.. fucking bastard motherfuckturers 😡

@condor

exactly.but i got one OEM to send me copy. They dont have to make it public but they must send you copy if you ask.

@condor

friend bought that almost no brand phone. So i asked for it and got kernel source but without git. And few errors. But still better then nothing. Cant remember the brand if it was actually a brand. But didnt do anything with it after all because device tree were hard.