Do all the things like ++ or -- rants, post your own rants, comment on others' rants and build your customized dev avatar
Sign Up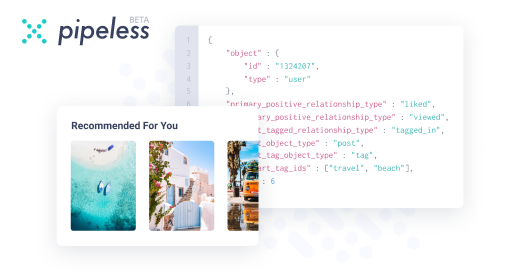 From the creators of devRant, Pipeless lets you power real-time personalized recommendations and activity feeds using a simple API
Learn More
2y

Hmm.. Lemme think.

cd;
ls;
sudo;
systemctl;
git (if it can be considered a Linux tool);
mvn (if git can, why mvn couldn't, right?;
yay (must keep things updated..).

- pssh (gotta maintain tons of hosts)
- sudo (lol)
- awscli
- jq
- docker
- mkvirtualenv, workon
- absurd chains of cut, tr, sed, grep because I'm too lazy to learn awk

Tab key for autocompletion

Damn that's a list but some:
ls, grep, ps (with the auxfw params), pgrep, kill, pkill, xkill, killall, mysql, service, systemctl, ifconfig, ifup, ifdown, df, du, netstat (params: tulpen), ip, nano, less, touch, mkdir, lsof, cd, csf, ufw, chown, chmod, zgrep, yes, sl, nginx, vim, ssh, telnet (testing smtp connections), netbeans, atom, firefox, chromium (fuck chrome), gedit, terminator, konsole, yakuake, curl, wget, axel, mount, umount, echo, ssh-add, some custom shell scripts.....

All I can think of at the moment...

apt / apt-get
php (cli)
nano

Those are definitely daily. There are way more if you extend it to "every other day".

ps -ef / ps aux / ps -efH
ls -ltah / ll
df -hPT
egrep / egrep -RHn
cat
tail / tail -F
head
less -S / less
vim
apt
du -sk * | sort -nrk1 | head
sort
column -t
man
pwd
cd / cd -
awk
sed
read / read -s
echo
tr
date
sudo
ssh
scp
java / jshell (not quite a Linux tool per_se)
curl -kL -vvv -s
kill / kill %
bg / fg / disown / jobs
ping
openfortivpn
ifconfig | egrep Link\|inet
dmesg
htop / top
telnet / nc
cp -rp
mv
rm -f
[
base64
file
netstat -ntlpa

These are the ones I remember ATM

subl .
htop
npm i
ipython
gcloud
ping
ss
ip a
kill
curl
wget
jq

2y

1. vim
2. go, sudo, docker
3. ls, mkdir, mv, rm
4. pacman
5. git

2y

"Git" all day long

No idea, but I'll definitely start statting the bash history.

gradle..... Is this the thing I am guessing?