Do all the things like ++ or -- rants, post your own rants, comment on others' rants and build your customized dev avatar
Sign Up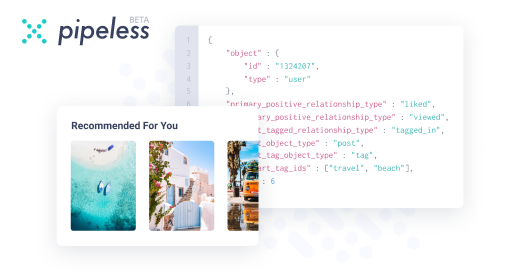 From the creators of devRant, Pipeless lets you power real-time personalized recommendations and activity feeds using a simple API
Learn More
Yes, artificial inclusion constructs can be ultimately harmful to different groups of people. It works both ways.

Also, the team with 40% women would have a higher probability of being incompetent, assuming that incompetence is unrelated (sic!) to gender.

Maybe the reason there are so few female CS graduates is because there are so few female professional programmers. A woman who is not truly passionate about CS will hesitate to enter a male dominated field. If more women are hired, then more women will be encouraged to study CS. On the other hand, maybe all the smart women become lawyers and doctors so this won't have any effect and the percentage of CS graduates remains low.

But 2% is a really low number, is that real? Also, what if those females are the top performers of their group? Or are we assuming they all have the same abilities. Plus, according to studies, women tend to underestimate their abilities and men tend to overestimate their abilities when it comes to CVs. That's why women might appear more incompetent.

3y

Being a female CS student:
Sitting in lessons as the only woman and not being the one with the longest hair and biggest boobs.

SCNR

@jsframework9000

"A woman who is not truly passionate about CS will hesitate to enter a male dominated field."

Sure. Men are disgusting, vile and evil creatures so that it takes an awful lot of courage to be even near them.

3y

@jsframework9000

Weird how software development was dominated by women a few decades ago. How did the men overtake it? Since by your logic, they wouldn't.

It only works when you, like the dear marxists, change the meaning of words. Equality doesn't mean equality of opportunity for a marxist. It means equality of outcome. So they don't care about discrimination eventhough this absolutely is discrimination

@Fast-Nop

Nice, but yeah, I was in my teens/early 20s. Then I grew up. Mostly...

@jsframework9000

Maybe partly but men and women have distinctly different interests. There have been studies with babies which are obviously not affected by social constructs or shit like that and the female babies had a measurably higher attraction to people while the male babies had a higher attraction to objects

@M1sf3t Meanwhile in reality, I have yet to see a team where quotas don't just lower the entry bar for whatever group is being given an advantage.

Your unicorn team is thinkable of course. Just like a goldfish walking the Golden Gate Bridge while smoking a cigar.

@M1sf3t I don't see how your post has anything to do with the topic under discussion. I take it that you don't have anything useful to say in this case.

But are there companies where it's mandatory for 40% of *devs* to be female? I think there's a law in Germany that obligates companies to have 50% of female employees in general. As for competence, how incompetent can a person with a uni degree be? Even if they cheated or had somebody else do all of their work, that's a skill too.
As for the male dominated field thing, imagine a guy wanting to be a babysitter (in my culture it's highly unusual). He would need to be the best babysitter and constantly prove that he's not a pedophile. The odds would be stacked against him from the beginning. That's similar to how women feel in male dominated fields.
In the past computer related jobs were dominated by women because they were low paying and considered secretary type jobs. When more money got involved, more men wanted to get involved.

@jsframework9000

It's against the law to descriminate based on gender, etc. when hiring and for a good reason. Explain why there has to be a 50% representation in the first place. Literally no reason other than "it would be nice". You know what's not nice? DISCRIMINATING AGAINST PEOPLE based on gender. Jesus christ

@12bitfloat

Not my law man. But I would support it if it was mandatory for all sectors, not just STEM. If it's only for STEM then, yes it's discrimination

@jsframework9000

Yeah sure 50% women everywhere. How will you get them into construction working, plumbing, waste disposal and shit? At gun point?

@M1sf3t Maybe you didn't get it. The discussion was not about a company. It was not about how to deal with companies that have shitty hiring practice. It was not about career,

How about you read the start posting and get an idea what the point was?

@jsframework9000

I don't think you got the problem. Picking someone based on gender because "representation" necessitates discrimination. It's that simple

@12bitfloat

I highly doubt a company would hire a much inferior employee just because she's a woman. Unless the boss was an idiot who wanted to stare at her boobs or something. They would find a legal loophole to get around it.

@jsframework9000

I also highly doubt it. Because it's illegal. And that's a good thing because equality of outcome is inherently oppressive. Doesn't stop you arguing for it though apparently

Affirmative action policies have lead to incompetence in professions. Some of that incompetence has killed people.

@Fast-Nop

They will be forced into these jobs because half of nurse, teacher, secretary etc jobs will be taken over by men. Due to physical limitations, women won't be able to operate the heavy tools needed for these jobs. Companies will invest in research for better machines and tools, one thing leads to another, singularity and/or warp drive is achieved. We become either terminator or star trek.

@jsframework9000

Actually, we did have women in such jobs in Europe. That was after WW2 when many men were either not yet returned from war or dead. Especially in Russia and Germany.

As soon as things normalised, this phenomenon vanished. The overwhelming majority of women simply doesn't want to do these jobs and will only do them if literally everthing is in ruins and no men are available to do the job for them.

Hire the best person for the job, not the best man /woman.