Do all the things like ++ or -- rants, post your own rants, comment on others' rants and build your customized dev avatar
Sign Up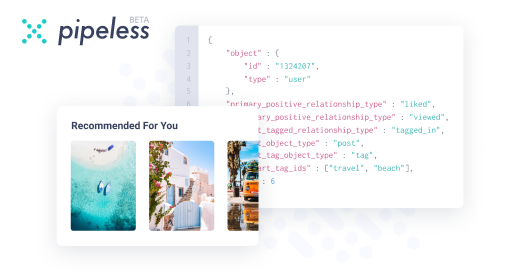 From the creators of devRant, Pipeless lets you power real-time personalized recommendations and activity feeds using a simple API
Learn More
@C0D4

imagine having $1300 to drop on a treadmill desk that won't fit in your house

god i wish that were me

@Parzi

I didn't say it was practical, mind you I'd probably use it if I had one.

@C0D4

i'd be unable to do both at once and constantly be eating shit

Order a hooker and get some sexercise indoors before going to sleep.

@M1sf3t How much are the hookers there? Here, you can have one for the price of a cup of Starbucks coffee. If too expensive, get some volunteers on Tinder or Bumble.

@rutee07

that's some cheap ass 😉

Unfortunately this country has minimum wages 🤷‍♂️

@C0D4

Ah, the benefits/risks of living in a third world country. They'd be chasing you around the church asking for coffee money.

That reminds me of the time that a friend joked about giving them coffee money but it's one of those instant coffee sachets you can buy five for one dollar. :D

When you have some time off (I know, right?) maybe try keto? If you eat cleanly, you'll avoid all the crap additives like HFC and the rancid oils and flours that are in most foods. (For example, wheat goes bad about three days after grinding, and most flours sit in storage and on store shelves for weeks or months). The food you eat will also likely tend towards being nutrient-dense, especially as you continue. And you'll need less and less sweeteners, meaning things will taste sweeter, and you'll care less about sweetness altogether.

Everything generally tastes better, too, and on keto you tend to eat less less both because fat is quite filling, and because carbs make you hungry. You can -- and should -- slather your food in butter or bacon grease, and it's about as amazing as it sounds.

The reason you should wait until you have some time off, though, is because switching to keto gives you the "keto flu" after a few days -- basically a period of lethargy and brain fog while your body switches from running on carbs to fat (well, ketones). Lasts about two days. After that you'll feel your normal self again, or more alert and chipper. And you'll be burning fat much more easily, and will likely start to lose weight without even trying.

You can eat better and tastier food, happily eat less and not feel hungry, feel better and more awake, and lose weight basically without effort. It's kinda the best thing ever.

YMMV ofc, but these have been my experiences.

(Also, cheeseburger kale salads are freaking incredible, just saying)

@Root

I can't cook for shit, we don't have the money to support a restrictive diet, and also all diets are just calorie control with a new skin. I'm eating very little (barely on the "this is healthy" side) and i'm still gaining a lot of weight. (That also sounds fucking awful. It'd smell good but holy fuck the thought makes me fucking vomit)

@M1sf3t if I could be more active too it'd be working like a fucking charm... this summer most of if not all of my break is gonna be collecting wood for my grandpa, so hopefully that'll help with that (also i'm absolutely gonna end up paying for so much sunblock... my state is the RNG weather state, for those who know it for that, so not as much as one would in, say, Florida, but...)

1y

Have you heard about this crazy thing called a rain poncho?

Are you really afraid of a bit of wind and rain? Or looking for an excuse not to start. Do not take your health and fitness for granted.

Get yourself T25 and exercise indoors if the weather is such a dire issue

@sawmurai @ultimaterage

"a little rain and wind won't kill you" lemme clarify: gusts to 70-80MPH or better are the norm and no grass in our yard because it was just flattened so everything's really deep boot-stealing mud

@Parzi

If that's what you believe 🤷‍♀️

@Root

you gonna work out ankle-deep in mud?

@Parzi

No, I did boot camp already.