Do all the things like ++ or -- rants, post your own rants, comment on others' rants and build your customized dev avatar
Sign Up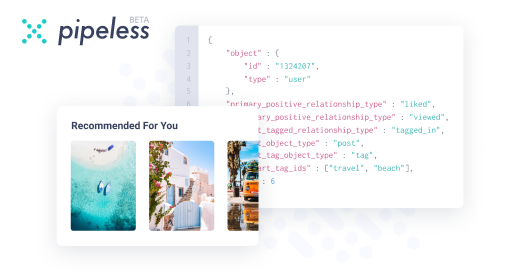 From the creators of devRant, Pipeless lets you power real-time personalized recommendations and activity feeds using a simple API
Learn More
You installed sp1 update, right?

It's your punishment for using Linux too much. The last thing I had issues with on windows is drivers. You might have installed some botchy version because generic drivers come pre installed on a normal system

@shoop I don't know if my system has this beautiful 72p camera's drivers

@melezorus34

that is why I said generic. If it's something obscure or special then you would have to do some manual work. Even then the process is dead simple

Windows installs drivers each time you plug the peripheral to different usb slot.

2y

If all else fails, try to install a W10 LTSC. (Don't hit me yet)

By the way, are you using it on a physical machine or VM?

@shoop I never manually installed drivers (except for something entirely unrelated but those were official ones as well) on this system related to this, windows always does this automatically 😅

@neriald

Why on earth?

@Jilano

Physical, can't use a VM for this too badly :/

And I doubt this computer can handle windows 10 😅

2y

@linuxxx

That's unfortunate

Well, someone was recently able to "run" W10 on 192MB (or close to that), so who knows! Haha

@Jilano

they were able to run it but the swap file was 2.8gb anyways

@neriald

that's not true! Windows remembers the devices you plug in, and uses a suitable driver. Or at least checks that the driver exists

If you fear a reboot, you could hibernate the system so it doesn't have to be powered.

@shoop devices that don't have usb serial number(most of them) gets new id assigned for each usb socket. Therefore it installs the drivers again when you change the usb socket.

@neriald

well most devices do have an ID, even the dodgiest shit I have ever found online, like a 3 Euro mouse from China had a proper ID and generic drivers worked well with it

@shoop
Steelseries siberia 150
Steelseries sensei wireless mouse
Random Fujitsu mouse
Random chinese mouse keyboard handheld device
Chinese NES controllers
Platronics headset

None of these devices I own have the serial number.

@neriald

there is probably something wrong with your computer, because nothing like this happened to me even with the dodgiest shit

@shoop is correct as they HAVE TO have a company ID and Product ID. Otherwise windows will treat it as a device being charged.

2y

So you are using a 11 years old system and complaining about it not working properly?
Excuse me but what the fuck are we talking about?
You know that on the most recent release of your beloved linux it is impossible to properly install an NVidia TI 2080 I brought yesterday, right?
(and btw yes, I know the little story about torvalds not going along with nvidia)
Indeed Windows sucks, but it sure does not compete to a linux fanboy to state that

@Manjia

I have no clue how old this system is but the OS is a clean install so it shouldn't have any issues (it seems to have official windows support as well), or am I crazy?

I also think I clarified that these where soft issues, not hard ones..

@pipe

Yeah I know. One of the biggest issues I have with windows sometimes (and I'll rant about this at some point) is that when an application crashes, there's no way to "hard force" it to quit (like with xkill on Linux for example).

@pipe

I've had it many times that this doesn't work so I'm kinda sceptical about this 😅

@linuxxx

yeah process tab usually fails to kill process but if you go to details tab and kill from there it always works(at least I didn't have an occasion that it didn't).

@pipe

there is KILL using the PID

Also you can sudo killing the proc via launching a taskmgr inside taskmgr with admin previeleges.