Do all the things like ++ or -- rants, post your own rants, comment on others' rants and build your customized dev avatar
Sign Up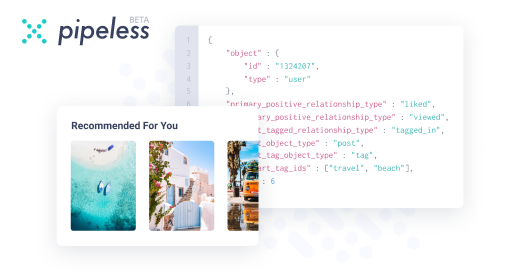 From the creators of devRant, Pipeless lets you power real-time personalized recommendations and activity feeds using a simple API
Learn More
What exactly do you mean with "multiple GUIs"?
As in, windows, or monitors?

Also, what kind of GPU do you have? If it's Nvidia in a laptop, chances are you have the stupidly annoying Optimus technology, which could very likely be the source of all graphics related issues.

@LotsOfCaffeine

gui as in the softwares android studio, file manager,vscode ,etc . And yeah i have the nvidea/intel graphics. I don't know much about those, always installed the recommended drivers during the ubuntu ubdates ( i think it gives a choice to install open source or proprietary drivers, idk)

Can anything be done about this?

@LotsOfCaffeine

I have Nvidia Optimus graphics on my work issued laptop - if anything, graphics driver support is spot on for Ubuntu.

@StopWastingTime I experienced something simillar - my system, when it was sporting Fedora, would constantly lock-up under heavy load. Couple of tweaks I did to correct some if not all of my problems...

One of the things I noticed was that my OS would try to bleed into swap all the time and thus some quick tasks suddenly became slow, painful and usually unresponsive - I lowered my Swap from 1:1 size of installed RAM (16GB) to 512MiB. Another thing I did was to install OOM Monitor/Killer (Fedora apparently didn't have one at the time?). Another thing I did was to increase the default limits - I used Wine esync guide on GitHub and Oracle DB server parameters to achieve this. But most of all what gave me the biggest improvement was switching from Btrfs to XFS, my guess - EXT4 works just as well if not better.

@StopWastingTime however, if Windows 10 is working out ideally for you - stick with that. Besides, there's WSL2 available if you really need some of those Linux apps.

@theKarlisK

"spot on", I'd rather say "duct taped"

optimus is a huge pain, it can boil down to individial hardware, custom kernel parameters and so on.

Although the support from nvidia has been getting a bit better, it's still awful.

@StopWastingTime, you could consider turning one of the GPUs off in your BIOS (if it has that option).

That might need a driver reinstallation though.

345d

Try gentoo or LFS

@LotsOfCaffeine

incidentally my laptop model doesn't have that option ... the one year newer model, however, does. Go figure...

@theKarlisK

neither has mine, and it's annoying

It somehow works fairly stable, with the optimus-manager (arch specific)

Although I heard Ubuntu's support is good as well.

345d

"dualbooted"
I know where the dog lies.
Also, they say Mint is good transitive distribution, when you're so used to Windows.

@LotsOfCaffeine

as I mentioned before, out of all the distros, Ubuntu works best when it comes to HW support of that laptop (Lenovo Legion Y530). I tried running Arch and Arch-based distros but ran into problems with WiFi/Bluetooth module (Realtek fault messing up in the Kernel modules as I later came across). Currently I'm running openSUSE Tumbleweed on it and it's been working out great so far.

@halfflat android studio itself takes 6 gb ram and with emulator running on, my poor 8gb ram goes into coma

@StopWastingTime you really want to consider going 16GB, 8gb will lock up with pretty much anything that's not trivial. It's a worthwhile investment.

@StopWastingTime think of the time you wouldn't be wasting and convert that to money :p
Plus the extended range of things you can do.
It's easily more than the cost of 8GB of DDR4.

You really, really want to max out on memory capacity and performance on any PC that you use for anything non trivial. So that means a fast, decently large SSD (256GB or so SATA SSD is a good compromise, it's what I used for a very long time), and as much RAM as you can afford, even if you have to give up on other stuff for it. The extended RAM means you can use a Ramdisk/tmpfs for fast temp general storage (great for compiling) and the SSD means you get massively better latency, RW speeds, and page swapping. It's a massive win all around.

I have a ThinkPad T420 from 2011 that still powers through most of my stuff because it rocks 16GB of RAM and a 240 GB SSD despite having a crap i5 2nd gen processor, also a crap HP laptop with a shitty ULV 4th gen i5 that also has 16GB RAM and a 240 GB SSD. Both are fast enough to not be bottlenecks.

345d

What .. do you still use Ubuntu. I use to have dual boot in my college time. Now I have Mac for traveling pure Ubuntu for working . And no I don't use windows for gaming . I have ps 😂😂

@RememberMe

yeah am gonna need some cash for that. Am all broke and jobless for now 😅

@StopWastingTime I can empathize, been there :p
Save up and scrape together as much as you can and go for that upgrade. You'll thank yourself later.