Do all the things like ++ or -- rants, post your own rants, comment on others' rants and build your customized dev avatar
Sign Up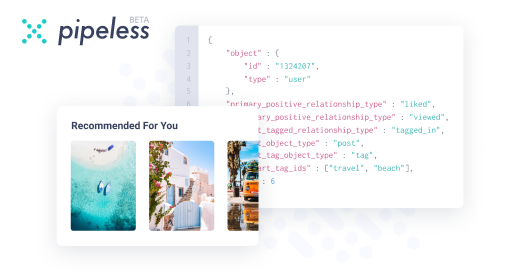 From the creators of devRant, Pipeless lets you power real-time personalized recommendations and activity feeds using a simple API
Learn More
We're using waterfall since it's regulated SW, but I've succeeded with blending in agile aspects.

Instead of always having a complete front-up design starting from requirements, we're first going for engineering SW to validate suggested requirements, or to try out different approaches and see what works better in the real system.

Also the customers like that because it removes most of the waterfall related project risk.

@Fast-Nop

YES! Exactly! That is what we do as well! And kinda what I was trying to say in the post

@shakur why don't you calm you just calm the FUCK down?... K?

I strongly dislike treating programming like a religion.

And yes, some books leave the feeling of reading the diary of a zealot...

There is seldom one right way or one wrong way.

Each path has it's own future, where every future has it's consequences.

Sometimes ""strict"" OOP is simply not the right choice because eg you try to solve a very specific problem in a too abstract way.

In this case, you try to "insert" a nail with a hydraulic press.

Does it work? Yes.
Is it sane? No.
Is it efficient? Absolutely not.
Can you insert anything in any material? Yes, as long as the hydraulic press generates enough force and the material can withstand.

Would a hammer make more sense? Absolutely....

So use the fucking hammer...

Hydraulic presses are eg. tons of abstraction / templating / boilerplating for situations which simply cannot exist.

Best example: a strict, strongly typed API which hasn't changed the last years.

Just implement the API exactly like it is. Don't try to be clever and generalize. Just do it like you're told.

Bob's your uncle. I dislike the person your uncle is due to interactions I've had with him personally 👍

Full-stop

@SortOfTested

what has your personal experiences been, I'd love to sit down and have a casual conversation/debate with him

@QuanticoCEO

It's been my experience he doesn't have casual conversations. I was representing HSBC at a conference and he dismissed everything I said out of hand, shit on our architecture and our data, talked over me and refused to engage on a peer level.

I don't want to jump to chauvinist immediately, but he's also done the same to Kate Gregory and barbara liskov (that one on accident as he didn't even know who she was).

@SortOfTested

ohh man this fuels me, if he does that shit I'll put him in his place.. lmfao.. I definitely want to meet him now haha

@QuanticoCEO

Git it. I just don't want to deal with him again. There 7.5B potential assholes to encounter, I have no need to engage with any single asshole twice.

@SortOfTested

Ok. I'll admit I had to google theses names....

Reading the biography of those two, and at least partially knowing your reportoire, it seems to me like a missed chance.

Sad.

When agile fails: it was not pure agile. Like real socialism argument

@aviophile

I'm not for pure agile I'm not for pure waterfall ... Both have failures which is why I use i hybrid solutions. What I am against is scrum masters I believe it's a job position that is not needed, just like I believe project managers should not exist. Especially the ones who just are middle men between upper management and the engineering. And all they do is report status of projects.. we have an automated process for that.: want to know the status look at the system done. Engineers must update their own shit..

I believe in project architect or system architect can play the Sudo role of project manager maybe a project lead... who is an engineer working on the actual project.. and is the go to person.. but I see that as the architect

@QuanticoCEO

depends.

The thing is: A project manager has - like in your example - the reputation of a being shit.

And when looking at some of the stories here and elsewhere, it's not surprising at all.

It's a shame. Because a good project manager should not report a status like a lackey, he should be a mediator between the technical and non technical world.

And be responsible for it, as in taking the blame by himself if something goes wrong.

But as I said above... This seems to be a rather unusual thing, especially in Murica.