Do all the things like ++ or -- rants, post your own rants, comment on others' rants and build your customized dev avatar
Sign Up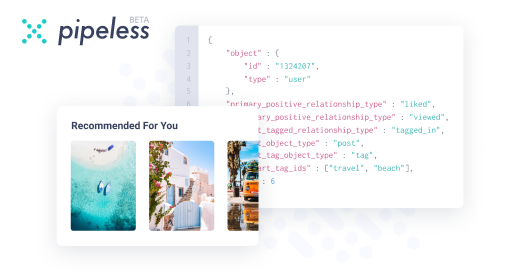 From the creators of devRant, Pipeless lets you power real-time personalized recommendations and activity feeds using a simple API
Learn More
328d

The over commited ESXi server my cimoany uses that has 12(!) single node k8s clusters on. The VM are slow......

328d

Gradle works great for me. I'm going to assume you're deving android with the default build if you hate it.

328d

well, Gradle is one of my favourites :) I most definitely like it more than maven. It's a pity it's giving you a hard time.

Of all the tools, mine would be Maven I guess. I'm not fond of its rigidity when compared to Gradle.

Of all the processes, mine would be env deployment carried out by other teams in the corp. The "it's deployed! --> run Smoke --> no it's not, it's missing a, b and c --> ok, redeploying --> it's deployed --> <round-robin>"

328d

RubyMine.

It lags continually, and messes up my input. I make more typos and have to fix more shuffled input and "smart" indents/autocompletes/quotes/parens/suggestions/etc. than literally any other editor I have ever used. It noticeably costs me time.

Second most annoying: slow specs. Almost every spec and factory for this project uses "create" instead of "build" for everything, meaning it creates the objects and sends them off to the DB for persisting before moving on. Tens to hundreds of round trips per spec. Most specs take 2-3 seconds to run, some as high as 25 seconds. My specs? Bloody instant after the project's painful 15 (18?) second spin up time.

328d

For me it's absolutely the Arduino IDE.

It's a shame that they even call it an IDE, there is no autocomplete, you're on your own...

328d

Customer

327d

Windows batch scripts

327d

@HitWRight

a bird told me that you love debugging production. Me and my dad are debugging a physical PCB for our Arduino project right now, it's hell. Here is a picture.

327d

I'm leveraging the mono framework so I can use C# and visual studio to use xamarin which uses xcode and android studio and is buggy so you regularly need to switch between the unstable "stable" and "preview" channels on visual studio which triggers the download and re-re-re-download of 8gb xcode, mono and all of the packages, frameworks, SDKs and dependencies which triggers more cryptic assembly language errors and randomly corrupts my build files and eats up all my resources so I mostly just watch youtube on my phone instead of coding

@ArtOfBBQ

can relate, Xcode can be really annoying gotta be honest. But I switched to Xcode on my Arduino project using a template called embedXcode.

327d

Angular

327d

Definitely npm. The last few times i have worked with it was on CentOS, so you usually need to update npm in order to install and use newer packages. The problem arises, when you want to update npm itself.

you have to use npm update npm. So if that fails, it basically obliterates itself. And that's what happened. Over and over again. So i ended up getting the newest version not via yum, or npm, but from their website for some reason.

327d

The business process. By that I mean the constant interruptions.

327d

For me it is the new continuous integration system.
It almost never just works. Most often, the Windows 10 VM executing the Selenium tests has shut down after some update...

327d

@ostream

yeah... ng serve takes at least 10 minutes on my low end machine to even start compiling

327d

@viralparmardev

Use ng build --watch instead and serve dist with python, nginx, etc

@SortOfTested

we shouldn't have to use hacks like that all the time, sorry

322d

@ostream

It's not a hack. It's compensation for insufficient hardware.

AHAHAH it's true you need a warmachine to serve HTTP and watch files, everybody knows that /s

Seriously if this is not a proof that this thing is awefully bloated I don't know what is.

322d

@SortOfTested

yeah well I'm working on it. In six months big max I'll bitch against react...

... Maybe. Don't think so though.