Do all the things like ++ or -- rants, post your own rants, comment on others' rants and build your customized dev avatar
Sign Up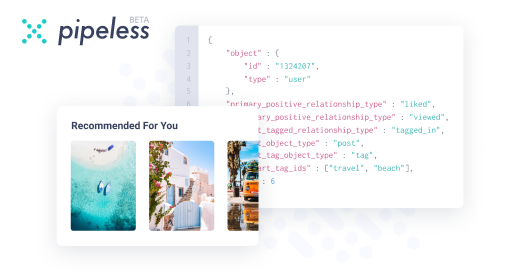 From the creators of devRant, Pipeless lets you power real-time personalized recommendations and activity feeds using a simple API
Learn More
Never have I seen anybody this salty about tags XD
Had a rough day mate?

@SoldierOfCode

lmao no. Rather a super productive and good day.

I am just annoyed by fellow user's lack of ability to understand and follow basic rules.

That has been one of my standard complaints here for a long time already, though never as dedicated rant.

@F1973

Yeah, and then we can found a coding bootcamp, but a real one. You know, hard and unforgiving like Full Metal Pointers.

Fucked up a tag? 100 push-ups. Omitted a null pointer check? Only half a cup of rice for that day. Buffer overflow? Qualified as volunteer for cleaning the whole camp latrine.

The coders who survive that would be highly sought in the industry.

@Fast-Nop

wait wait... Let me grab my notebook and pen before we miss any of those ideas. Need to write em all down.

This world needs discipline. We gonna give it to them.

@F1973

"lack of ability to understand and follow basic rules"

I feel this way about people who speed, tailgate, or text while driving.

15d

@Fast-Nop

The end result is a well trained programmer that isn't a fucking nerd who worships programming and tries to make it their personality trait lol

@Fast-Nop

Mike: Why does Ted yell at his screen and then go clean the bathroom toilets?

Sue: Oh Ted, he is a Tar Head. He has Post Traumatic Coding Disorder.

@F1973

Why would it be an insult? Confused?

@Demolishun

I thought that was a joke you were trying to crack.

@F1973

I was. It was a comment about someone going to

@fast-nop

's bootcamp. Like this is what happens to people who had segfaults while there. Why would it need to be an insult?

15d

@F1973

Marines are called jar heads (and leathernecks). So the joke is calling a marine dev a tar head. Not great, but it works.

Tangent: I always used "leatherdick" 🤷🏻‍♀️ but I wasn't there by choice and was pissed off about it.

15d

@Demolishun

Leather chip? Leather board? Idk. These are all terrible.

@Root

Leather Goddess of Phobos is probably about as good as it will get.

@Root

leather dick sounds more like BDSM shit.

@Stuxnet

On top of that, the graduates would learn what young people these days are lacking: discipline, manners, taste, and getting off my lawn!!!1111!1

15d

@0x5d0

Like this in C/C++:

int arr[5];

3[arr] = 2; // yes, this compiles

15d

@Demolishun

C macros can also have side effects (like printing stuff compile-time), and I'm not talking about #pragma message. I don't remember the whole ordeal but I've read it on some list of preprocessor quirks once. Could probably dig it up.

The sheer amount of oddities the language has is tremendous for something that was initially written with a prime goal of being handy to compiler writers.

Wait! You guys forgot the bell they can ring if they want to quit or drop out if they can't deal with it you know like Hell Week

@F1973

BTW I suck at tags here

15d

How do you know what tags to use ?

Why do we even need tags ?

Can't we just search everything ?

If we needed anything, it would be fuzzy logic search tools.

Eg. Want to find "colour"

But someone has written "color" instead..

Or "HDMI" and someone has written "HMDI" by accident..

You'd want to find that !

@Nanos

You know which tags to use because you fucking read what the tag options are and where your post fits in best. Jokes/memes obviously should be posted as joke/meme.

Why we need tags: e.g. because most jokes/memes are completely retarded and often even cringy shit from other websites, posted by idiots who think that devRanters don't have internet themselves. That's why many devRanters filter away this whole category, and that works only if the stupid shit is at least tagged properly.

Yeah, the category tag is the MOST important tag of them all.

15d

burn

@EDragon

I hate everyone who suck at tags. No exceptions 😏😏

@EDragon

you can join fastnop's boot camp for just €99.99 we you get tons of other benefits too apart from learning the tags.

Click here to sign up.

@F1973

hmmm as much as I want to learn these tags and throw all my food money away, fastnop seems forever cranky

&

I get an undeniable SO Moderator vibe! so maybe I'll live with my insufficiencies 😝☠️

@EDragon

some people just want to watch the world burn.

@Fast-Nop

In my world, we don't call them tags, we call them topics. :-)

In other parts of the world, I hear they call them 'sub forums'.

I thought you was talking about tag tags, rather than devRant specific sub forum tags.

All gets a bit confusing figuring out what the other person is talking about !

@EDragon

Apparently I was cranky @ the age of 3..

@Nanos

Yeah, but tagnically (haha) the category is a tag because we don't have subs.

@Fast-Nop

I wonder if the reason we don't have subs is because the designers have never seen them before.

@Nanos

You don't really think that they had never seen anything like Reddit or any phpBB forum before they made devRant, do you?!

@Fast-Nop

I dunno !

I can see a bit of Reddit here in the design.

But there are other systems I dare say they might not have seen, for example newsgroups and newsgroup readers.

Why no threaded chat here !

Can you point to any phpBB influences in design here ?

@Nanos

Your question with phpBB influence here doesn't make any sense, please re-read what I wrote.

Also, the assumption that this doesn't look like Reddit or newsreaders (or hacker news) specifically because the DR devs haven't ever seen anything like that is outright ridiculous.

@Fast-Nop

I have it on great authority that

@dfox

lives in a mountain cave and has done so since Y2K. He is developing from a bunker with access to lots of self grown cannabis. His internet experience has been yahoo.com due to his 4KBps 56K modem.

@Fast-Nop

If they hadn't seen phpBB, then there would be no influence in the design here.

If they had, then there would be.

Are there any ?

@Fast-Nop

I bet I could name one famous system they haven't seen !

Nor probably anyone else here..

Since I see no influence from it in the design here !

@Demolishun

I have a feeling everyone who works on Facebook does !

Their design is just, so ancient, yet trying to be modern.

Here the design is, it shows promise, it isn't entirely modern designed.

It would be interesting to know of what systems influenced its design.

@Nanos

Your wrong assumption is that the DR devs designed DR like they did basically because they havn't had internet access for 20 years. That's stupid.

Did it ever cross your mind that DR looks like it does because the DR devs WANT it to look like that? Because they DON'T want it to look like Reddit, Hacker News or any phpBB forum?

8d

@Fast-Nop

Your assuming I mean without internet for 20 years.

I can't imagine anyone designing a system without key useful features you get in other systems, why would you do that !

This app is a tool, like you don't make a hammer without a handle, because you want it to look different.

Instead, you give it an improved handle !

https://kickstarter.com/projects/...

I can only assume the reason here lacks key features is because the designers have simply never seen such features. (Which tends to apply to all software design really..)

It's like Facebook, which for years, didn't have threaded chat in groups, but had it on pages.

What's up with that, did someone really think groups didn't need threaded chat..

And then, we only get one level deep threading, probably because no one had ever seen 30 level threaded chat.

It wasn't a technical reason why there was no threaded chat in groups, it was just a decision.

8d

> phpBB forum

Is also a good example of a limited design view, forum management options are so incredibly under-developed, its as if the designers never saw how else to do things.

I can't believe there, they had a conscious decision to design it so half arsed on purpose !

As such here, I think the designers are doing the best they can design wise, and this is as good as it is, due to their current experiences.

I'm pretty sure if they saw other ways to do things that was better, they would jump at trying to implement them !

After all, they do have an API, and not everyone gets that far with doing that.. (He says, looking at Yahoo..)

Have they seen for example, ICQ split screen live chat ?

That was really useful back in the day.

http://icqchat.lebeausoftware.org/

But who copies that approach these days..

https://groups.google.com/d/topic/...

> How to read icq chatfiles (*.CHT)

@Nanos

devRant is not designed with threads and stuff because it isn't intended for lengthy discussions that would even need a threaded view. If you want that, check out Hacker News or Reddit.

@Nanos

Good design has more to do with what you leave out than what you put in.

7d

@Fast-Nop

How do we know it was designed that way on purpose ?

Sadly Reddit does a very poor implementation of threaded view !

It could be improved upon. :-)

Which I was hoping we might see here..

It could be retro-fitted. :-)

I'm reminded of twitter, was that designed for short discussions, or just limited by SMS size ?

Talking of which, some related links:

https://help.twitter.com/en/...

Who knew they had limits !

https://techcrunch.com/2018/10/...

---------------

The most common length of a tweet back when Twitter only allowed 140 characters was 34 characters. Now that the limit is 280 characters, the most common length of a tweet is 33 characters. Historically, only 9% of tweets hit Twitter's 140-character limit, now it's 1%.

---------------

So, perhaps threading is only used by the 1%..

7d

@Demolishun

True, true.

But if you leave out all the good stuff, it doesn't help. :-)

I'm reminded of a forum client I use that has more bells N' whistles than a spaceship..

99.9% of them, in normal use, you don't use.

If only it had a 'lite' version that everyone could use.

That didn't need a trained on-site engineer to install it when you got a new customer..

Since everyone who was doing that role is no longer, (Since, how can you recommend a product to folk that has bugs..) doing so, new customer signups have been, dropping..

Well, actually the who customer base has dropped by like 90% in 10 years !

To be fair, they did develop a web based version, which kinda works, just not as good as the desktop version.

If it did, we'd be having this discussion there instead. :-)

With 65k message size limits. :-)

And no posting limits like Twitter..

Do we have posting limits here ?