Do all the things like ++ or -- rants, post your own rants, comment on others' rants and build your customized dev avatar
Sign Up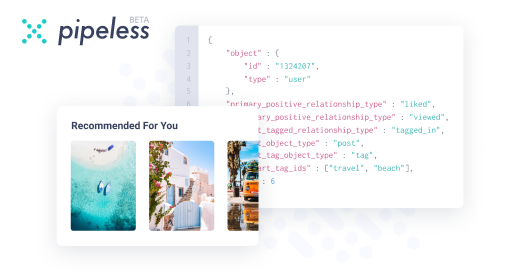 From the creators of devRant, Pipeless lets you power real-time personalized recommendations and activity feeds using a simple API
Learn More
Definitely sucks for the creators

@F1973

We were already cheating the creators by using adblockers, Given their Justification that "Youtube doesn't run for free", they should atleast allow some channels to opt-out who really don't want to Run ads, like educational channels. An Ideal solution would have been, keep adding their small revenue and once they become eligible for monetization, pay them.

@theabbie

that's the whole thing. No opt out allowed.

@F1973

They will allow opt-out for some channels given the wide criticism. Not for everyone as everyone will opt-out. A 10%-90% split would also be fair for small creators till they reach threshold.

> first aid video
> two unskippable ads

@theabbie

lol as if Google ever heard their users.

That's the final nail to start using ad blockers everywhere. I was already planning to move from chromecast to android tv on emulator to do that. There's also a project for running android tv on a x86 machine as its boot os.

On android tv you can run YouTube Vanced.

God fucking dammit, greedy capitalist pigs

@electrineer

I think it's a final nail for creators to migrate to another platform, this monopoly shit is not okay, leave the fucking bastards with only news channels and shit like that.

@SoldierOfCode

Bandwidth is not a Joke, No platform can afford that for free.

5d

Fine, ad blocker it is. Currently I disable it on yt to support creators, but if it's comes to this shit, I'll just re enable the ad block

@theabbie

stop advocating the devil, it shows you ignorance and lack of morals.

@F1973

Not supporting their action, justifying it.

Yeah, fuck them, why can't they just continue streaming to billions of people daily for no money.

@F1973

Why not just Youtube Premium? Good for both audience and creators.

@theabbie

Yes. Charge people upfront instead of using creators content to monetise without paying them anything.

One of the reasons why I love Tidal and started hating Spotify.

@F1973

Those who are willing to pay will pay anyways. It's for people who want to use it for free and are fine with ads (As they are fine with cable TV ads)

@theabbie

I refuse to pay companies that try to force you to pay by making the product unusable

@electrineer

I could have told you this would happen a year ago. They saturated the western markets statistically and have been expanding east. India's 265M recently added users and the lower rates in India kind of made this a writing on the wall scenario, something had to subsidize that traffic.

@electrineer

Prior to this move creators had control of No. of Ads and their placement within the video. So, the unusability is more of a creator's fault. And you can call it unusable only when a relatively better and usable alternative exists. This move is Bad, That is agreeable.

4d

Google became shitshow, slowly moving away from them in a sense of leaving all their products and deleting my traces there. I know that last part is impossible to do perfectly and that some data will remain, but hey, fk them!

I feel that we all are in second episode of the black mirror season 1 for quite some time and it pisses me off that I can't find that fruit machine!

That's why centralized services won't work in a long term, no matter how good they are. It's just impossible to run such service without abusing people who use them and stay profitable.

You need to use people's machines instead. Nobody would have problems if you'd say they will use part of your output bandwidth and disk space to keep service free and fast.

Only decentralized distributed information with proper p2p caching across client nodes can be free.

I'd say torrent is still way ahead of it's time.

@vane

torrent is my biggest inspiration and influence for whatever I do.

Have you watched the documentary, Away from Keyboard?

@F1973

pirate bay - yeah but don't remember much about it.

Funny fact is that bit torrent protocol is written by college dropout and it gained it's popularity from ability to quickly share porn videos.

That only proves that every internet business to be successful must be battle tested by porn industry.

@vane

even the new formats are first tested in porn industry and then move to commercial brands.

Yes, the concept is truly ahead of it's time.

@vane

and the most interesting part is, they all were anonymous to each other and operated out of a chat room.

That's the real fucking use of technology.

@F1973

Sadly the tech stack is there since early 2000 but people prefer to watch celebrities and millionaires and have them decide about their lives.

So I'd say good that youtube is starting to fuck people. I hope they fuck them so hard they won't be able to sit down without pain.

I don't care.

@vane

the system will tip itself soon.

@F1973

I'm strong believer in karma so based on observations of the world I don't think people deserve better system for couple of next centuries. Maybe year 10'000 or something like that when we finally get up from matrix.

It's not that we're now smarter due to internet. It's just we have more information for processing before final decisions.

Our civilization is still based on ancient greek rules.

From evolution perspective - as far as I know - we are still only one step ahead of animals.

And this year due to covid I'm not sure about my last statement anymore.

@vane

wow!! You are wise my man.

Yes, we are only marginally ahead from animals if we look at the entire timeline and humans don't deserve anything better than what they currently have.

Yes, I too believe in Karma and it serves everyone right.