Do all the things like ++ or -- rants, post your own rants, comment on others' rants and build your customized dev avatar
Sign Up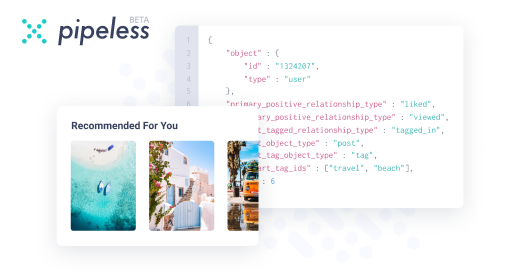 From the creators of devRant, Pipeless lets you power real-time personalized recommendations and activity feeds using a simple API
Learn More
If you can do it and work... why not?

43d

If you got nothing to lose, go for it.

Just work and finish at same time.

@Demolishun

Yes, that's what I am trying to do. But I lack the motivation to take out time from actual work to do that. I guess I am waiting for somebody to come and tell me that it is gonna contribute significantly to my career lol

@OliverTramp

It will probably be more apparent when you change jobs. Are you working for yourself?

I have the same motivation issues with learning more CS topics. Like: "is this going to help me at my job". I think it will help me at my next job though.

43d

Been there, can relate very much. Actually I'm still in a similar situation.
For now, I've decided to keep working, but I have my intimately personal reasons.
I really can't agree about doing both at the same time though. I have, and I ended up burnt down badly. But in the end that's my own experience, mileage may vary 👍

@Demolishun

I am working for a company. And I have changed job multiple times. None of them was bothered about my degree. But I just want to finish it for the sake of appearing a real engineer in front of my parents' eyes lol .. but yeah, it's definitely gonna help in my next job I guess. But I don't think it's gonna add anything that significant. If I am interviewing for senior post then they are gonna be concerned about my previous projects more than my degree I think.

@Ten91

Yes, it's kinda hard to manage time when you are working. But the subjects themselves are not that tough. It's the actual process of preparing for a traditional exam and memorizing a bunch of shit that's pretty much useless for me.

@OliverTramp

Just don't be like a guy I knew. He said he was one exam/class away from EE degree. Yet he was working as maintenance man and living in his parents basement. He had no motivation to even finish his degree. He stayed working as maintenance man for YEARS.

43d

@OliverTramp

I suppose this varies a lot depending in where you are. I usually passed all CS exams at the first try with a good score, being passionate about the subject, but got stuck on several of the more 'general engineering' ones, like those about mathematical foundations of signal processing, or the chemistry behind transistor production (computer science degree, I swear!).

It's too hard for me to spend the mental energies needed to study something I don't really care about, all while having a job with its own shitload of stress. But as I said, mileage may vary. If I had only CS exams left I would probably have my piece of paper on the wall already.

@Demolishun

Yes, that's one of the fears I also have. Sacrificing career growth due to getting too comfortable with work and not completing my degree.

@Ten91

Yes, same case with me. I can't spend time studying for non cs related subjects like accounting. I have already set one of my major goals for 2021 as completing my degree.. let's see.

Also, I think I kinda secretly like being called dropout also lol.. like not having a degree and being successful kinda sounds cool than being called a cs graduate lol

The only degree that can boost your career is getting PhD with focus on things like data science, AI, ML, etc. But that's a huge time investment and – unless you're really passionate about working within those specializations – not worth taking. In your case, finishing your degree, will just waste half a year of your life for a meaningless piece of paper. I don't have a CS degree. Maybe I wish I had better fundamentals of maths and algo, but I was never ever asked about my education. And I'm making six figures living in Europe. Employers care only about experience, knowledge, ability to learn and solve problems. Because those things will make them money. And you've already got what's most important in pursuing a CS degree – knowledge. If you need more evidence, google "No CS Degree" – there're dozens of stories of people who succeeded without even starting a degree. And you, you're already far ahead with your knowledge & experience.

43d

One of my ex-coworkers told me that finishing your degree tells him one has the tenacity to finish something one has started beyond the fact it might be unnecessary or unpleasant.

42d

@AtuM

that's very true, but imho only if that is an esclusive OR. Maybe it's my own worldview that speaks bere, but I can't see merit in carrying on something which is both unnecessary and unpleasing. To be a little anarchist, it shows one's willing to do every kind of shit just because someone 'higher up' (in whichever hierarchy is in place, in this case what one perceives to be society's judgment) told them so.

42d

@Ten91

Many times that requirement is called a job. I don't always agree with our CISO, but more times than not, he's got a point. Sometimes he just shoots blanks and does not read details to know that some shit does not affect our environment. It takes time and effort to dig into it for nothing. But that is something I have to do thoroughly.

42d

@AtuM

you have a point, and I guess that in the end it's a matter of judgment in most cases. Seeing something as unnecessary does not mean it actually is, so there is value in being able to shut up and just do the job, and that's fair - as long as there is trust in the individual who calls the shots, knowing that he can fail but is right most of the time.

Nevertheless, I really can't see blind obedience as a virtue by itself, and I'm not inclined to trust who can

"Finishing what you started" is an outdated virtue. Companies need to pivot their products and strategies to thrive, so do employees. Even agile methodologies – the backbone of our workflow – are based on idea that you need to build, validate & adapt. And by "build" they mean a building a small chunk in a short-term sprint, instead of investing years just to find out it has no value.

42d

@AdamNowakson

I call it BS when I see it. Those sprints take on a broader vision of an idea that might fall apart in a couple of months. You run sprints to complete tasks required by some long term goal. But due to complexity of our reality all ideas are proned to fail if you had not noticed yet. Yes you're agile and it's a fly buzzword. But ppl taking the shots make assumptions. Even ppl breaking projects into tasks sometimes make wrong judgement on natural/social environment that affects what technologies to use. Sometimes they get it wrong. It's no shame and no foul as we can all make wrong assumptions. That is why so many companies go bust and ppl start new ones every day.

Point beeing - it doesn't hurt to follow through and learn some extra stuff. It might feel useless at the time but can prove helpful down the road. Conclusion is also good. A sort of closure of the subject. As an IT guy you'll spend your life learning new stuff anyway. If you're any good anyways.