Do all the things like ++ or -- rants, post your own rants, comment on others' rants and build your customized dev avatar
Sign Up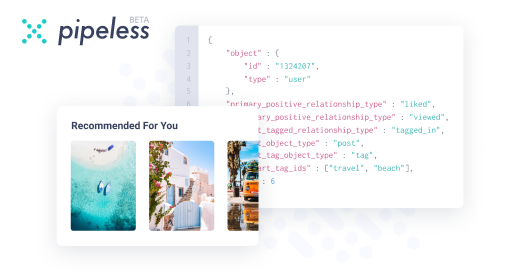 From the creators of devRant, Pipeless lets you power real-time personalized recommendations and activity feeds using a simple API
Learn More
30d

Do you really need a degree? What I mean by that is what do you hope to achieve with it? Degrees do make it easier on the job market somewhat, and may be a requirement someplaces, and the lack of could be grounds for paying less, but other than that, they are pretty meaningless.

Why don't you just study and deepen/expand your knowledge base on your own time? Figure out what interests you and dig into it. It's really as simple as that. Sure, formal education can be good, and it can guide you into learning specific aspects, but it's not the only way..

29d

Well I am not from India but I do not have any higher education.

9 years of basic school starting at the age of 7, then 5 years of what is called gymnasium here.

After that I went working.

But on the other hand, the competition was not as great then.

I would say that you probably have much more real computer schooling than I had when I started out.

Today I am system architect for the webshop of a major retail company doing quite well.

But you will need to teach your self, thats always been my strong side, an insatiable appetite for learning more about programming and an endless curiosity.

The main reason I never went on for higher studies was that there just was not to many pure computer science paths, and those that was had to much competition and apart from the computer courses I just did not have the grades need :/

29d

I'm in my Mid-30s and haven't seen a need for a PG degree so far. I didn't want to do research or pioneer a specific field. I just wanted to do as much layman style Software Engineering as possible

Of course, Learning never stops and BE I did didn't help much on its own. Devoting Time and Energy to do self learning is the key. And most of all, Passion matters

29d

i have no degree in tech. i learned everything by myself or on the job. i am in germany. and i had some tough years getting where i am now because of a missing bachelor because there was no paper which told people that i am able to do shit. switched some jobs until i got finally hired as a dev and i am happy now.

and between us: there are things that i struggle with but there are also things devs with a degree struggle with that i know. tech is so huge you can not know everything. i am too specialized on a nieche. but if you like that nieche and you are good at it then people will pay for your service. i think that too much education on a wide basis can potentially make you a jack of all trades (which can be really stressful as a job).

here in germany you will habve it easier with a high degree but i made the experience that you do not need it at all if you have passion.
btw i am 28.

29d

29d

@ochuwa

Sweden. Thats why I included age do you could correlate to local ;)

But basic school is what every one does, gymnasium is the first level where you get to choose direction and now a days its often 2-3 years. I did a 4 year technical direction with a one year computer oriented add on. So at 19 I was done with school.

After that I was all leaning on the job.

But I am 50 now so thing have changed a bit and there are much more focus and availability fir computer education today.

That said, if you have the drive and manages to get a job there are no real limit on how far you can go, but the better the education the easier it will be to get through the door at better companies.

With a lesser education you either need examples like open source contribution or luck to get a good job.

I had the benefit of having been a teacher for evening classes in computing which I had certificates for which impressed the interviewer.