Do all the things like ++ or -- rants, post your own rants, comment on others' rants and build your customized dev avatar
Sign Up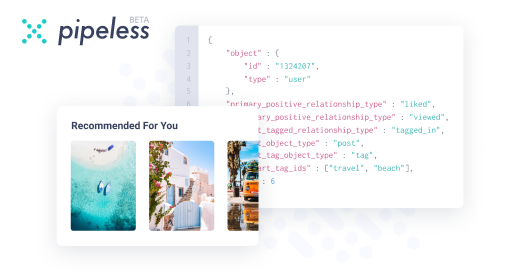 From the creators of devRant, Pipeless lets you power real-time personalized recommendations and activity feeds using a simple API
Learn More
29d

So much stuff to react on. Wish I could see the post while typing this.

That woke thing based on color makes me sick actually. I consider this racist as f actually. Promotion as well. We live in a pretty white country and a lot of stuff is just.. White.. I mean, we get a unreal view of society this way and it triggers some racism on my side as well.. Sorry, can't help it. Just the truth.

(edit: aren't the anime characters not very easy to figure out searching for straight lines or much of exact same color available? If just 50 colors are used it's not a person..)

About management and self projection.. Hell yeah. Totally agree.

About positive stuff, yeah.. My knowledge gained insane as well because if covid. Made so much. Kinda liked it. But i miss my friends so much. Some of them take covid bit to serious imo but you can't say that without terrible fight.

Why do you like rust? I don't know it at all

@rooter

Rust is a language which combines the performance characteristics of low level languages like C/C++, with easy parallelism of Golang, with the memory safety of Java (no segfaults or overflows), the type safety of something like Haskell (no null pointer exceptions)— without the need for garbage collection.

It's neither strictly object oriented nor functional, but uses elements from both.

It was meant to be a modern language for desktop applications, most notably Firefox — the language originated at Mozilla.

However, the language also excels for backend applications, especially in places where performance really matters.

https://blog.discord.com/why-discor... https://blog.sentry.io/2016/10/... https://blog.cloudflare.com/buildin... https://dropbox.tech/infrastructure...

Because it's such a lean compiled language, it's also a really good precursor to webassembly.

The drawback?

Rust introduces some paradigm shifts regarding memory management, which takes some time to get used to. Also, because it's strictly typed, the compiler will throw a lot of small mistakes back in your face.

29d

@bittersweet

best response ever. Will investigate t in depth later today. Can't sleep, but need to. I know your employer sends you a lot of sleep medicine juice (booze 🙂). Mine doesn't and look at the escalation 🙄 Tnx to covid with nothing to do I have so much energy left, one more month I start to bang against the wall. Rational choice

28d

What would be a politically correct non religious phrase for "Amen to that rant"?

Oh.. just got it.. "Fuck yeah". 😎

@AtuM

> politically correct

> "Fuck yeah"

Hmm I'd go with "Unless explicitly disallowed by applicable law or regulation which provides that the work of the ranter (including, but not limited to rants, rant-related comments and rant-related media) contains content which violates good morals or is not constitutionally protected, the consumer ("rantee") hereby voices provisional approval. All forms of approval may be retracted to render them retroactively null and void without prior notice, unless prior notice is explicitly required by law. Provisional approval does not indebt rantee in any form, nor does it make rantee liable to damages induced by tortius action of the ranter"

27d

@bittersweet

Sweet 🥯 ! You either write that stuff or have recently read a lot of eula.

I might require your professional expertise some day. 🤣

@AtuM

Haha I'm just a guy who likes reading laws and user agreements, but I'm in no way qualified to write it up for realsies.

8d

I'm sure everyone has noticed how social media has become one of the channels for digital marketing in today's business world. But YouTube, among other social networks, is quite often overlooked. In my opinion, it's worth leveraging all avenues. Especially now that it's a multi-billion dollar brand with limitless possibilities. To improve the promotion of your YouTube channel and to increase views and subscribers, I advise you to pay attention to this

https://digitalconnectmag.com/trend...

resource.