Do all the things like ++ or -- rants, post your own rants, comment on others' rants and build your customized dev avatar
Sign Up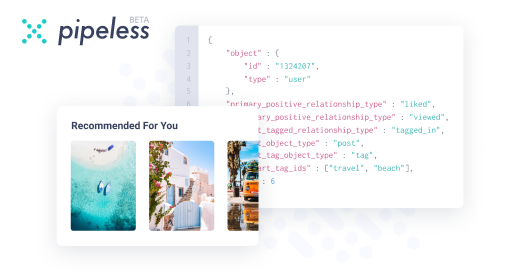 From the creators of devRant, Pipeless lets you power real-time personalized recommendations and activity feeds using a simple API
Learn More
Also take into consideration that i have part time job now which has nothing to do with programming. Boss is a piece of shit who doesnt understand when you have tests in school and i hate the freaking work.

So taking this would be a relief too + much more money.

Also i would be doing a work that i do as hobby now. Kernel development and low level programming. So really freaking amazing stuff.

Which country do you live in?
How many years of schooling have you finished?
How many years left do you have?
Is the company reputable?
Can you do night classes and just do schooling REALLY slowly?

306d

Working for a startup for me sounds risky. But for any business it all depends on the kind of leadership it has. If you think you can trust they will treat you like a person that needs rest and whose opinion matters then consider giving it a try. You already sound like the work they offer will make you happy because it is in line with your interest already.

Yes school is important. So as growth and happiness. If working for them you see yourself become better. It is worth considering.

Should you work for them, set the money also for your education. Be prepared for plan B of going back to school.

It's a big fork in your life so weigh it well. Other people can give an opinion but it is your life and your decision.
There's only one thing to consider. Whatever you choose, make sure you won't regret it :) Good luck and keep us posted!

I have basically finished my first semester so just half a year in uni.

I have 5 semesters left until bachelor.

Its a startup by 2 amazing guys. They have open-sourced one project which made quite huge community and thats where i learnt about this new thing they are lauching. So yes i trust them.

Nightly classes arent even a thing here i think. At least i havent seen it anywhere. And i have been thinking of going to maybe full online university but i would have to discuss that with them if they are fine with it and etc.
Tho i understand their point. The first few months will be hard cause we will be creating the first prototype. After that im sure things will calm down and they will allow for a school.

@iamai

practical learning is always better then sitting in front of presentation of how it should be.

Yes im certain they will treat me as person and will know my limits of time. They are developers too.

They are the kind of boss which you could sit down with a beer and just talk about something comfortably.

Yes ofc i will be always prepared for plan B. Luckily our school us paid by our state. I would only pay for 1 year if i wanted engineer title since this year was already paid for. And it isnt even that much here luckily.

306d

Unless you have immediate monetary concerns and *really* need a job right now, I would recommend you focus on getting through university because it'll give you a massive boost to that job search potential. It's kinda weird that they're asking you to pause school.

You're into this stuff and if I recall you mentioned somewhere that your university is good, so I l feel you shouldn't have a super difficult time finding a good job once you're close to finishing your degree or whatever. You can also look for internships instead of fulltime positions like this, should help with keeping those bills paid and you'll learn a lot.

That's just me though. I'm biased towards academia because I love that environment. You'll probably think differently. I just think pausing your education at this stage isn't a great idea.

306d

Initially I thought that pausing school wouldn't even be an option. But the way you put it sounds like a chance to improve yourself more than school ever could. I wish there was a way to take it as a part time job during the school year and full time during summer.

I guess it all depends on how much you value what you are learning in school. If you want a degree just to get a real job, well... you can already have one.

306d

Isn't getting this kind of job exactly why you are studying in the first place? An environment to work in with good bosses that understand your value that you can have a beer with etc, as opposed to your current shitty boss and pay? Take the job!

306d

Something seems a bit odd here. I smell a rat. They want someone young and impressionable to milk and spit out when they have done with you. This will leave you without qualifications and I doubt you'll see any money past the 2 weeks. Ask yourself why exactly are they offering you so much, you without the experience and industry chops. Stay in university if you are that good you'll have no problem carving a career at the right time.

"practical learning is better than sitting in front of a presentation"

Yes, but not when you're expected to deliver in return for a paycheck. Software engineering is not something you can train on the job. You need an education somehow, whether it be uni or self taught.

A half a year at uni and you're getting a job offer out of the blue sounds HELLA fishy. I would personally recommend you stay in school.

@junon 10 years or so in C and having the experience of porting entire phone to mainline linux kernel ? People here who know me can tell you i have the experience ;)

@Haxk20

Then you should maybe mention that as it sounded like you only had a half of semester worth of education under your belt.

306d

@Haxk20

I think you already know what you want. What you want and where you envision yourself to be will be the base of your decisions.

Now reading other's concern about your employers and better work options after uni they are valid. Your employers could eventually be not what you thought them to be. They could be a-holes under pressure. You might have a better job with a degree. But really who knows. You see all those happen in the future. Nobody knows 100% now. The only way to know is dip your feet and test the waters.

There are people without a degree who did well and got paid more than those who have. Heck it's even common to get work for something not inline with one's degree! I for one. Point is, we know what we LOVE to do. We know what drives a smile or a frown to our face. Just don't forget to set your boundaries and prepare your backup plans. Should you decide to take a leap of faith at least you know you aren't blindly falling :)

306d

Drop out. I left college for 2 years in the exact same situation (well, not kernel but applied maths), and just went back and finished afterwards, the experience is much more valuable than a degree.

306d

not really, the scariest part was having to tell my mom

306d

@Haxk20

"10 years or so in C..." that's impressive but there's WAY more to software engineering than that.

@RememberMe

and im aware. Dont worry about the skill tho.

305d

@Haxk20

In that case. Fuck the degree and get on with it. Looks like your career is in full swing your cv doesn't need the degree, don't waste your time experience outclasses a piece of paper.

305d

On another note, if you can impress someone with your current level of knowledge without a degree, I would say that your possibilities would expand more if you had said degree in terms of job offers.

Dealing with work and school is a pain, I know because I started working as a dev before i finished college, I quickly got burned out but managed to finish.

Consider if you can do both, but knowing how people are in terms of candidates not having a degree I would not recommend skipping on your education. Yeah I know that a lot of people value knowledge, but you don't have to get through them initially, you have to get through HR, and those fuckers only value what they have on paper and rarely would they ever consider other factors.

305d

A degree is a way to accelerate getting a job offer. You already have a job offer... So what are you waiting for?

303d

Ideally school gives you more than a peace of paper to get jobs. It gives you tools to succeed.

A good job does this too and often more effective. Unless there are some student loan or other financial benefits to continue now I'd say take the job. It will be a massive boost on your CV and you can always finish school later. This opportunity is only here now.

303d

@hjk101

exactly the way how i think about it. I can finish school later but this is here only now

287d

For those who wish to know. I took the job (But didnt sign any paper yet) and then quit. You see i would be as freelancer and would have to do my own taxes (No normally here company you work for does it for you) and its a ton lot of shit of paper work to make yourself freelancer and not to even mention the taxes paperwork. Also school just started to get interesting and our team of devs just started doing another SoC bringup so i refused the work.

287d

@Haxk20

Based on what you just said you made the right choice as they are not employing you snd any contract would be unenforceable. They don't have to give you any work and they can cut you out at any time. I knew it was fishy the bastards. I hope you told them to go fuck themselves as well.

287d

@helloworld

that is not the case at all. The work was great and all. Boss is an amazing person and im still in touch with him as friends. It was just purely my decision to leave due to school and the paperwork i would have to do in state.