Do all the things like ++ or -- rants, post your own rants, comment on others' rants and build your customized dev avatar
Sign Up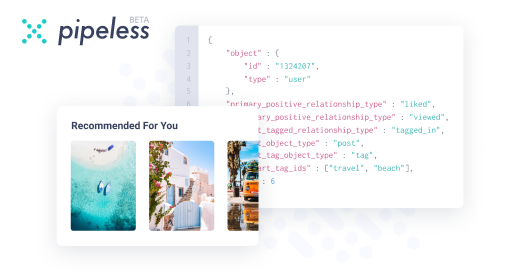 From the creators of devRant, Pipeless lets you power real-time personalized recommendations and activity feeds using a simple API
Learn More
155d

Yup. Failure is personal, while Success Is A Group Effort.

Fuck em. Consider updating your CV, and start looking for the next job. Or start your own....

155d

Given how easy it (at least seems to be in your circumstance) to give recognition to the right people I too would also be upset. It's one thing if management didn't know who did what and credited your whole department instead of you (although I would also be a bit upset there) but to give the entirety of the credit for your product (or at least portion of the product) to another department would be really upsetting.

Recognizing people is literally the cheapest way to keep an employee happy and feeling like they contributed to the organization. It costs literally $0 and a bit of time to track who did what.

If your management doesn't seem to care to give you your deserved credit or even your department credit for work you did (while they covered the bases to let you do that work) nor do they recognize they made an error and give you recognition after the fact then I would maybe start looking for another job.

They don't have to have hard working employees if they don't want to...

155d

I don't know what it is with IT but I've certainly noticed that recognizing an individual's performance is not something managers are often willing to do. Which is hard to understand, because as

@crappycode

points out, it's an easy way to maintain motivation.

I'm personally trying hard not to get too attached to any of the projects I'm working on and not to be too much of a pillar in any project. Because in the end (as an employee) the code I'm writing is never mine. Those who own it can do whatever they want with it. They can take it away at any moment and hand it over to someone else to enhance it or screw it up.

@crappycode

Indeed. I give praise where it is deserved, my staff knows this and it is part of what I do to keep them motivated. Heck, if they know that I stay back at the office while they go to lunch they always bring me something. The principle behind it is comradery. I don't have to chase them on the weekends in case something happens and I need them to do something, I don't have to make deals for them to do what they need to, they just do it because they know I have got their backs, and I know they do the same for me.

Honestly, about the one thing that has kept me here is them. I can't find a better team to work with really. These guys are all lovely people to be around and we never have a dull moment. the fact that they took away the recognition that we rightfully deserved severely upsets me.

to all of those reading, please forgive the lack of proper grammar, I was fairly drunk when I typed this. Even then, I believe drunk me was able to convey how much this upsets me.

154d

I feel you :) in my case - I created the sw on my free time and the client hired another team to molest it by refactoring it to work with Spring framework. They failed. And yet it's they who did the presentations to C suits and took the credit oh so happily.

Time has passed. That team is long gone and I'm the only person maintaining that sw again. The only difference is - I have my name listed everywhere I can. And now everyone [but C suits] know I'm the sole author of it.

I feel your frustration, I really do. But time will pass. Plan what you'll do THEN - how exactly will you pee on every LoC to leave your mark.

If you leave now - your chance for getting a credit will disappear faster than a fart in a wind. You'll start over somewhere else and chances are the story will repeat. The bigger the company - the better the chance of this happening again.

It sucks. Big time. Don't expect it to change any time soon.

154d

When these things happen I always stepped up and said how it is for my fellow IT people (never for myself though). It's not everywhere like this but it happens a lot. Look at sports teams fan base it's often "we won!" and "they lost".

All the risk and none of the reward is not where you want to work.

124d

Software testing is how software is evaluated to see if there is a difference between a given input and the expected result. For example, you can see on this blog

https://testfort.com/blog/...

that Software testing is performed to see if the software works as expected or if it deviates from the originally set expectations. There are different types of testing that testers follow to break down the application and find out if there are any defects or deviations.