Do all the things like ++ or -- rants, post your own rants, comment on others' rants and build your customized dev avatar
Sign Up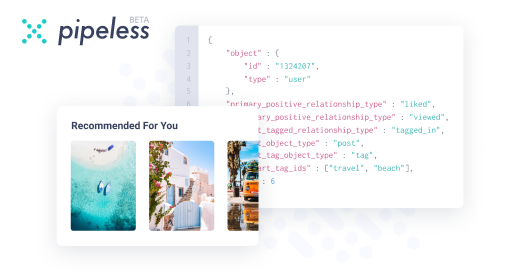 From the creators of devRant, Pipeless lets you power real-time personalized recommendations and activity feeds using a simple API
Learn More
4y

I think it's pretty normal 😂

4y

I thought i was the weird one around. 😀😂

4y

We're all Nerds/Geeks here - totally normal to have a Gaming career. Or Tabletop or Pen n Paper ...

Dunno about the rest of you but my first intro to "programming" was messing with unit data files for the original command & conquer games.

So yeah, I figure being a gamer as well as a dev is totally normal around here.

4y

@C0D4

Shockwave!!!!1!11!1!1!!1!1!11!1!1!!!

I don't understand some weird word you used... "time"....

But gaming's great :D

@C0D4

yeah man, cool! Generals ftw

4y

@conjoiner

mine was in reprogramming the explosion radius of Banana in the QBasic Game Gorillaz

I used to be, but I didn't like it - it took the fun out of the game.

Side note - didn't know anybody still played Generals. Man I love that game. Too bad multiplayer all but fails with more than 4 people/AI.

I wonder if a few of us could band together and hunt down that netcode issue?

Not really, but they tend to be more critical. I'm reliving games again on VR, bought the excitement back into the scene!

@C0D4

do you play COD4(the best multiplayer FPS game to be ever made)?

I went into programming to make games.

If I spend time playing games now I can't code.

I have to be and want to be up to date and knowledgable on current trends and mechanics so I have to play games

Oh sweet recursion ...

4y

As a programmer and a lover of games, I find if I'd rather program than game. Which is fortunate because both hobbies take A LOT of time.

4y

It's not weird for anyone to be a gamer.

I have a Ps4, xbox one and 341 games on my steam account.
You be the judge. 👍

4y

Its normal i spent all my day coding and when i get bored or tired i play games

4y

@antic

Agreed. building something and watching it work is far more rewarding to me than success in a game. That said, I usually have a game going in another virtual desktop, while I'm working/programming.

I go through phases, sometimes I code full time and don't even look at games, and a couple weeks later I play way more games and code less. But I only got into programming because of bash and Minecraft servers so 😇 I don't see the downside. You do what you like man 👌

4y

Hey, my wish to become a programmer was basically born when I discovered video games. Sure, I don't have that much time to game right now, with other hobbies and Uni breathing on the back of my head, but whenever I'm in the mood, I'll pick up a controller and start a match of Overwatch or something :D

4y

@PhoenixBoltS

nope I stopped playing COD after modern warfare.

C0D4 = CODER

@C0D4

History is written by the victors.

I literally cried when ghost died.