Do all the things like ++ or -- rants, post your own rants, comment on others' rants and build your customized dev avatar
Sign Up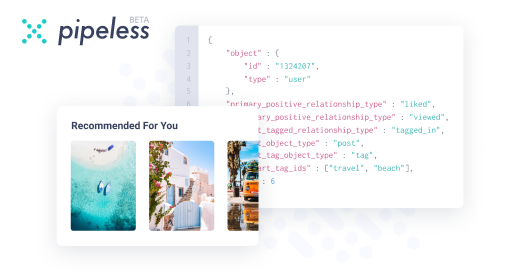 From the creators of devRant, Pipeless lets you power real-time personalized recommendations and activity feeds using a simple API
Learn More
3y

I think they may have made a mistake by hiring from the bottom up.

It like choosing weaker encryption because it's more convenient.

I think it's a common thing in startups to be underpaid and overworked because 'passion'. I'd be willing to work such a job, but only for the sake of getting over the magical 2-3 years of experience that makes recruiters fly at you. Getting a junior developer position in my city is really hard.

"A wild [name of the Pokémon] appeared"
Hahaha that killed me

3y

Why do people do that anyway?! I was a junior developer in some startup last year. they didn't have seniors it was just jnr Devs. I later realized this guy is trying to exploit jnr Devs. The load of work compared to the pay is totally silly. And when your time is up, he hires new jnr Devs. smh.

@Condor

that's why I'm not buying into IoT yet. I'll only get into IoT when I find some good FOSS solutions or if I ever get around to learning how to make my own IoT devices

Any company that works like that only deserve shitty workers. You lost nothing, specially hair and brain matter (that you would loose dealing with such jerk)

@Condor

I've been looking into getting into some arduino stuff. I might get a few kits or something for over the summer. And it doesn't really seem that hard to recreate an Amazon echo or Google home type device on a pi. It's just the hardware wouldn't look as nice. Other than that the software side of things is just listening through a mic for a keyword and then doing a search on Google or ddg and reading the answers. And maybe a select statement checking for certain phrases that you could do within the program like math problems or a help command

@Condor

do you know of any good arduino kits that would serve as a good intro to arduino and iot? I'll have to check into the different fruit boards when I get a few minutes. And thanks, I've been lurking for a while but finally got around to making an account because I'm shit at coming up with usernames

3y

I am sorry you didn't get to work there, I know it must have meant a lot to you, but your head is in the right place... I agree with everyone here that hiring a junior was a mistake on their part, and I'm sure you will get a much better opportunity elsewhere, where your value will be seen and well rewarded rather than juiced.

@Condor

thanks for the advice. I might look at some of the IoT kits and buy the pieces separately later

3y

Yeah, jr dev are cheap.

@willard It's how a lot of shitty little companies work. They take advantage of beginner/junior devs who are desperate to start working.

Years ago I, as a freelance dev, worked for one small IT Services company on a project that consisted in building a somewhat small system for a textile factory. Halfway through I had an argument with the company's CEO about how the meetings with the client didn't need to be face-to-face since I wasted a lot of time (not billable) going up there and back, and we could have the meetings as we originally arranged, through Skype. Anyway. I decided not to continue working on the project so I left everything documented so anybody could take over.

A week later I get a call from the CEO asking me to help the devs that took over to deploy an application. So I went to their office and guess what? Three junior devs recently hired working 10 hours a day for a bit less than the minimum wage (as they told me). Sons of bitches.

3y

@telephantasm

what!! That's exactly what happened in the small company I worked for too, we were 2 front end & 2 backend jnr Devs, he kept telling us to call the previous Junior Devs to help us with the work.

When the internship ended he was like "I have provided you with resources to learn!!" (The previous Jnr Devs we kept calling all day and interrupting from their work in other companies) It was hilarious & sad.

To make it worse, the CEO wasn't even a Dev. Smh. He kept watching YouTube videos on similar products and telling us to implement the features. Smh. It was harsh.