Do all the things like ++ or -- rants, post your own rants, comment on others' rants and build your customized dev avatar
Sign Up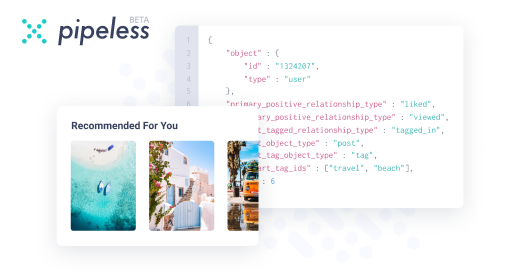 From the creators of devRant, Pipeless lets you power real-time personalized recommendations and activity feeds using a simple API
Learn More
3y

nice meme, i used to have an asus motherboard like you, then it took an overvoltage to the chipset

Can't see what's wrong from the image. Also, 45 °C is very cool.

3y

I think 45 degrees is fairly normal with those fan settings. You only really have the fan working at quite high temps

@electrineer

The pic shows a similar scenario with what I had (but forgot to screenshot), only then the temps were higher. The fan "sees" it has to go faster, but actually doesn't (hence that motion blur effect on the orange dot on the plot despite the 0 s acceleration time set - it normally shows that the fan is in the process of adjusting if the acceleration/deceleration time is > 0).

@Noobish

Under similar conditions (load, ambient temp etc.), but with the fan curve working properly, that would be mid 30s. That's not the issue, though; the issue is that if I were to put some serious load on the CPU with the fan "stuck" like this and me not seeing it, it would stay at 500-700 rpm and quickly fail to cool things down - it's a 140 W TDP chip running at 4 GHz, at full load it goes up to ~70 degrees C with the fan at 100%.

@kamen

so this happens after returning from sleep? Can you change the fan speed at all? I always use SpeedFan for fan controlling, you might want to try if something like that can change the speed after returning from sleep.

I have a mobo which sets the cpu to stock clocks but with my oc voltage when returning from sleep. Your problem may be caused by something deeper than the piece of software on top. I solved my problem by using hibernate instead of sleep. I will try and avoid AssRock mobos in the future.

@electrineer

Turns out I had one of the services disabled, but this doesn't change the fact that the software is shitty. If I disable my Task Scheduler workaround, there will still be fans needlessly whining at resume from sleep.

@kamen

for a moment until the software starts to control them? Check if you have fan controls in uefi/bios

@electrineer

It had been sitting like this for almost an hour when I saw it. There is a setting in the UEFI indeed, but I'm not sure at what point the driver utility overrides it, plus I wouldn't feel like going to the UEFI every time I want to change something.

One tip, the fans can be controlled from UEFI so just uninstall the really broken Asus software and enjoy everything working (until your mobo dies... seriously, never buy a mobo from Asus, MSI is waaay better)

@D3add3d Great job posting to a dead rant and not reading the last two comments ;)

i hope ur joking @D3add3d

@stecchino joking about what?

asus is bad and msi is good...
installed many mainboards in my early years, and both produced some bad mainboards especially supernew technology first release shit, but overal asus is a very reliable manufacturer, and for professional use i would highly recommand asus over msi.

@D3add3d

@stecchino well my experience is that I have 9 ASUS products that have failed right after their warranty ended and 4 MSI mobos of which 2 are 12 years old and still running without any problems so quit your BS, ASUS is shit!