Do all the things like ++ or -- rants, post your own rants, comment on others' rants and build your customized dev avatar
Sign Up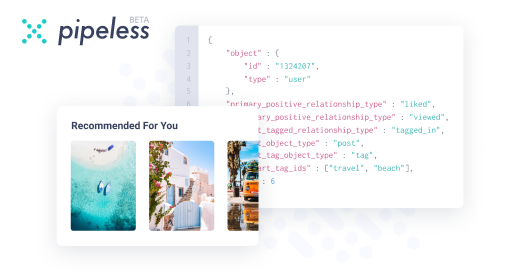 From the creators of devRant, Pipeless lets you power real-time personalized recommendations and activity feeds using a simple API
Learn More
@amirbig

Thanks :)

what kind of rap do you listen?

@70x1c

West Coast Hip-Hop/Gangsta rap

@amirbig

i'm more of the darker rap like Suicide Boys and Ghostemane etc

some chill rap is also nice when i don't want to think to much

@70x1c

Suicide Boys? these guys are crazy, i dont like them.

I sometimes listen to the Doom 2016 soundtrack and RIP AND TEAR code.

2y

Silence...

2y

Movie OSTs.. currently playing Dark Knight OST.
Helps me focus for elongated time periods

2y

@70x1c I'll check it out.. 👍

@sagar13

its called BOYS NOIZE - Alarm (WHO AM I O.S.T.) :) you might like it

2y

Bloody Beetroots 💪🏼🤟🏻

@mrrmc

don't know them i will check them out! 👍

2y

Rock

Specifically:
Wonder Woman OST
Another one bites the dust
Sweet dreams (Are made of this) remastered
Hard Times
Mission Impossible - The piano guys
Eye of the Tiger
Chained to the Rythm
The Final Countdown

using Deezer Mac App

@Devnergy

Those are some great artists/songs :)

@70x1c Amateur $uicideboy$ is my chill rap lmao

@Stuxnet

AY AY xDD yea true but i listen alot more which sounds rlly chill tho :P so thats why i was saying it that way

$uicideboy$ is my go to tho xD

@70x1c yes mate. I like good beat, like a deadline is very near type of song. I usually listen the most to "Another one bites the Dust" and "Chained to the Rythm"

Another one bites the dust = just good beat and good quality voice

Chained to the Rythm = reminds me that I am chained to the rat race as a high paid slave lol

@70x1c My chill is like Pouya, Ghostemane, Scarlxrd, etc.

@Stuxnet

damn you got some great taste love all of them :)

For me it's:

Melodic techno: Hungry label artists like N'to, but also Joris Delacroix, Solomun, Overwerk, Rone, Einmusik, Dominik Eulberg, Henry Saiz, etc

Psy ranging from Infected Musroom and Astrix, to darker stuff like Kindzadza.

If I listen to rap it's Tech 9, Eminem, Kendrick or Aesop.

Lowfi/Hiphop stuff like Gramatik, Moderator, Proleter, Kognitif. Sometimes sliding from there into swing stuff like Parov Stelar, Grant Lazlo.

Classical stuff like Orff, Mozart, St Saens, Vivaldi, Shostakovich, Liszt & Paganini.

And sometimes Led Zeppelin, Beatles, Pink Floyd, and other delicious nostalgic analog hippie crap, because I heard a lot of that when I grew up.

2y

Country music

trap, goa, sometimes reggae and psydub and very rarely German rap

2y

None!
Absolutely can not do more than one thing at a time.

@Sabro

I can't stand music with lyrics or radio when I'm coding... When someone talks or sings, I feel like they force me to listen.

bassdrive.com drum and bass stream

If I have to think hard: no music is the best music. Otherwise pretty much anything I like. I dont really have a favorite genre.

post rock; no lyrics, hardcore shredding

@bittersweet

u know good music bro! Tech 9, Eminem, Kendrick and i guess "Logic" too

@GiddyNaya

There's two logics: lyrical and trap logic. Just gotta pick the one you like and go from there lol

2y

Drum and bass or classical (I know)

Hey, am I the first to write down SynthWave?

2y

Drum & Bass has always been my go to, but lately Trance and Electro are overtaking my playlists.

My list:

EDM (mostly Dubstep and DnB)
Nightcore
Happy Hardcore
a bunch of assorted anime themes/openings (and some just generally good weeb music)
TheFatRat (like almost every song he's made)
Assorted OMFG songs
Various game soundtracks (DmC, Rocket League and a couple others in the same kind of space)

There's a bunch of other miscellaneous stuff in there too, but mostly just 1 or 2 songs that I like out of an entire genre.

2y

Depends on the day. Usually I go with Synthwave or any generic "chill" electronic I can find... or some loud and heavy Trance on high energy days.

2y

@ohemelaar

lol I was going to just now but i searched to see if anyone else said synth.

New retro wave / synthwave is great. Recently some Tool.

Rock rock rock!
Or Classical music
Strauss, Mozart....

Metal or some "2hours of epic music" videos on YouTube. Feels like I am saving the world while coding!

Hello. Personally I like some relax music genres. For example vocal deep house or something like this. Also sometimes I can listen to common pop radio. My sound system from

https://merchdope.com/wireless-surr...

provides amazing quality! Don't recommend to save money on such things!

I have been looking for this information for a long time, I was very surprised when I found it here.