Do all the things like ++ or -- rants, post your own rants, comment on others' rants and build your customized dev avatar
Sign Up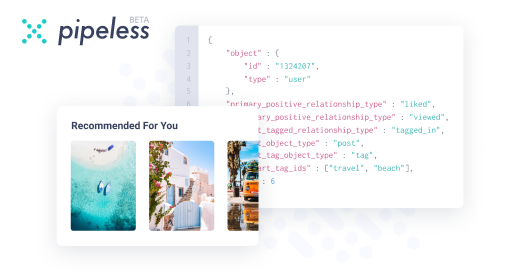 From the creators of devRant, Pipeless lets you power real-time personalized recommendations and activity feeds using a simple API
Learn More
Don't condescend him man. Running a startup is difficult. That was a good style of scouting instead of contacting random people on LinkedIn about random positions lol.

Nice story though! Thanks for sharing 😁 Makes me want to have stickers too.

2y

Interesting story dude! :D

2y

Cool story. But can you explain why the fact that he's «rich»/has a new mac book triggers you so much? I don't get it and it throws me off a bit (I'm not rich, I never owned a mac)

@disolved

Just a bad habit of me. apple sells you status more than functionality that's what I think. and as being in this country, every apple product costs you twice that would cost in the US.

And as for the macbooks, I always prejudge, that's bad I know. Maybe he really does something ios/osx related stuff that requires it. Almost all people I know that got a mac machine did it because the status stuff, so the first thing I think when I see someone with it is 'fucking riche'. Is more easy than to think 'maybe he really needs it for this or that', maybe I'll change my mind when I buy one of those, I think that's how double standards works :)

2y

@JhonDoe

thanks for the honest answer, respect 👍

I use and old computer so, I'm cool.

2y

Honestly, reading this you came across as a bit snob and arrogant, at the very least immature for shutting down a job opportunity without even considering it. Having a back up job could save you if this one goes wrong

@Khepu

oh thank you.

1. job opportunities here are plenty, I had no problem landing a job. one for the quantity of them, two because I have a little of experience. (yes, I'm not being humble at all with this one)

2. If I'm not looking for a job, I'm not looking for a job, nor would consider accepting an offer unless is a big named company that lets me work just 1 hour a day(I'm not a genius so this is pretty impossible). so that won't happen

3. I'm very happy with my current job, in which I've spent my last 5 years, I do not intend to leave the place yet. plus I'm gud at it

4. I got some serious plans for my personal project, I've considered the planning of that according my current job(how much free time I got, how many nights I have to crunch over there. bla bla) so if do not need to look for a new job, I won't.

So then, I think I've considered enough to not consider the offer. :)

I need sticker of Batman.

speaking of stickers. I ordered a bunch of them from redbubble. like two years ago, at that time my laptop was in a stickers-virgin state, none of the ordered stickers were dev related. couple of games, anime and weeb stuff...

Months passed and then I asked what happened. they answered me that mailer lost them, etc etc. that they will sent me another batch free of charge but that will be just one time. that second batch didn't arrive either.

Since them I've just getting stickers that people gift me or from the rare occasions I attend to an event

@creativeJuice

thk you. I think I'm at least aware of that, if anything the guy was not rude at all, even charming. I would be in the same position looking for talent whenever the opportunity arises, or that's my plan for near future.

I still show displeasure(facially) when people try to get me working in stuff that I don't want to(sencha and agular 1.x for that matter) and also interruptions when I'm in something important to me. Still working on that matter, not only hiding(fully) my displeasure but also being tolerant and open to listen thoroughly.

My face from time to time still get the worst of me at work. like my boss intermediately knows my reaction from a question, looking at my face

2y

On the list of things that never happened.

Try, at least, to avoid judging a person for what the person has.
If you judge the guy for the laptop, you might judge another guy for the shoes, watch, job title, etc.

At the best you are just projecting your insecurities (calling him rich and that), at the worst you are just another asshole.