Do all the things like ++ or -- rants, post your own rants, comment on others' rants and build your customized dev avatar
Sign Up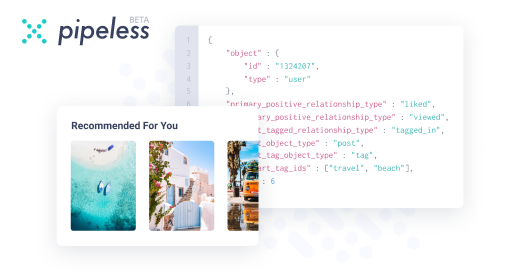 From the creators of devRant, Pipeless lets you power real-time personalized recommendations and activity feeds using a simple API
Learn More
Man fuck that discriminatory bullshit asshat.
That being said, I read the word semaphore and got triggered lol. Gonna go find a safe space now.

3y

What a fucking motherfucker! Bro, hold on. Karma has something in store for this asshole

@broseph lol people go crazy over safe space stuff all the time but I think it's less 'snowflake' and more people are just done being treated like 💩 by others for absolutely no good reason. Of course, there are people who are just entitled.

But yeah semaphores have very limited use cases

@Techno-Wizard

Exactly. It's gonna bother me less to not be a dick then it would bother you to deal with me being a dick. So just don't be a dick lol. Not you. I mean in general.

Ouch. John sounds like some of the profs I've had in college, easily the kind of thing that'd turn you off CS. Don't let assholes like him get to you (or your friends), there are plenty of genuine people in the field. Also, it's inevitable that you'll run into people like this in any field, not just CS, so it's important to develop thick skin and just do the minimum required to get it over with and go somewhere else.

@RememberMe

of course. I've had the guy for 3 semesters now and while I make it clear to people I genuinely dislike him as a person I don't let it get to me personally around him. It's more empathy for those he pushes off the cliff.

@kenogo mainly what I wanted to duggest, too!

That Dr. John should be removed. He's clearly the wrong person for the job!

3y

Your mistake is how you went about dealing with this. You played into Perfexor John's hand perfectly. In this day and age, you DOCUMENT his bullshit with your handy dandy film camera! Go back to your hard drive after class, upload the bullshit, label it, and wait for the next day. Write down everything else he did that was fucked up. Get on with your day. In case I need remind you, you have hired him to do a job. If he's not doing his job, you have an obligation to call his bewildered and entitled ass down to human resources. The thing is, you must be persistent, and don't allow the crony uni system seize your info and try to make you go away. You'll find lots of support from fellow students, and a surprising amount of apathy. Welcome to the real world, buster.

@bols59

dude, I HAVE documented it. In a small department though, it's social suicide.

3y

I know, I understand. I kind of left that out; you go public with this and you're a pariah. It's the worst... you have my best wishes.

Lol i had only prof Johns in my college.
One even told me that I'm only good for a career at fast food or a petrol station.
Well guess who's still working at a college teaching semaphores and who's working at research in ambient intelligence?

Fuck prof Johns. Just fuck em, cheap elitist cunts.

Those who can't do, teach.

Theres a reason that phrase was invented.

It's not always true, thats a given.

Test the rule-of-thumb for yourself, test it against futute teachers or memories of one and ask yourself if thats the case.