Do all the things like ++ or -- rants, post your own rants, comment on others' rants and build your customized dev avatar
Sign Up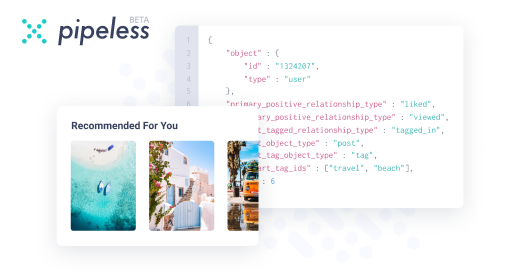 From the creators of devRant, Pipeless lets you power real-time personalized recommendations and activity feeds using a simple API
Learn More
I was reading this like it was two decades at least ago. Then I saw 1GB laptop and felt old

@jespersh

it was a shitty laptop at the time haha

@rutee07

holy shit, they could leave you on the n64 version? wow

I wouldn't know, I played it for a while but I was on the other side by then, one day it froze, and I was like fuck this.

also, what a pothead popuri was lmao

@jesustricks

I think one of your "layers" is a talented writer. I even recognised your style before reading the nickname

I like your closing statement.

To re-experience the childlike synesthesia and wonder you describe, apply a polydrugging combo of 100mg of mdma and 150μg of LSD to your mouthhole.

I GOT HACKED, GTFO MY ACCOUNT RUTEE

@bittersweet

synesthesia, that's the fucking word...

@irene

you know, i remembered something else

ya mom's a ho

@Alice

no, sorry, by the time gen IV came out I was on the other side...

@deviloper

wow, even with all my broken engrish?

I'm blushing, I'm such a ho for validation, can i suck your dick?

anyhow, I'm very happy you enjoyed it and about that compliment.

@rutee07

it's a joke, I said like a sexual thing, and then claimed you hacked me and posted that. its ruined now

@jesustricks

I retract my statement, you seem to be crazy enough without drugs 🤨

@bittersweet

uh ok, thanks for hurting my feelings I guess...

@Nanos

hey do you wanna sleep over? we can get pizza hut and ask my mom if we can stay up late,

i have a feeling we're gonna beat battletoads this time

@jesustricks

That's what I'm here for. Give you a little bit of sweetness, hurt you with the bitter. Deep down you know you're loved, but admit it, a little bit of pain turns you on.

mmm... i'm horny now you smooth mf...

@rutee07

Trouble is, I look young, still..

Just 3 years ago, someone asked my mum why wasn't I in school when they saw me cycling around the neighbourhood.

This makes dating difficult, if I go with someone my own age, it looks like I'm out with my mum..

@jesustricks

At my age, sleepovers usually involve some kind of PC fixing. :-)

@rutee07

If only I had enough money to do so !

I'm just over a decade away from retirement..

I reckon another 4 years before I can afford a relationship.

Unless of course I'm wrong, which I'm always trying to prove !

So far, I'm not wrong. :-(

Still, if I'm right, its only another 4 years to go of hard work..

I have a feeling I'm going to be a little jaded after that long wait.

I can see more clearly now why some guys are arrogant / pushy / demanding / etc.

If you had to wait over a decade just to have a relationship because you was too poor to be considered worthwhile by a woman, you too would start to think no one really cares about who you are, just your wallet/etc.

So we are damn well going to watch what I want at the cinema !

@Nanos

I remember as a kid, I would wonder how people got from A to B, because all I saw was one moment someone was at point A, and the next day, point B.

If I knew then what I knew now, I'd spend more time playing and enjoying myself, than working pointlessly on things that wouldn't really get me anywhere in life.

And more programming. :-)

@jesustricks

sorry, I'm afraid I'm not very good at that, I didn't finish my BS in C*S*

@rutee07

I suspect I might have moved by the time I've worked those 24,000+ hours till I can afford to retire !

In some ways I don't want to move, because to do so will mean more localised competition from other males.

But this location isn't ideal for other reasons, so I have to choose carefully which things I want to give up and which things to gain..

One aspect of retirement I want is enough land to grow my own food, so I don't starve to death due to the impending famine due . .

Choices, choices..

That reminds me, I've got a Famicom to sell on Ebay !

@Nanos

If I could go back in time when I was a kid, I'd have to tell myself, just work 72,000+ hours to get your first girlfriend..

That's about 3/4 of a Million US Dollars at minimum wage isn't it roughly..

I'm reminded of a friend of mine who was pointing out that paying hookers only costs 1/3 of marriage and divorce over a 10 year period !

@Nanos

I'd also tell myself, live with parents, save money, build your own house.

Don't rent and spend twice as much money and end up owning nothing..