Do all the things like ++ or -- rants, post your own rants, comment on others' rants and build your customized dev avatar
Sign Up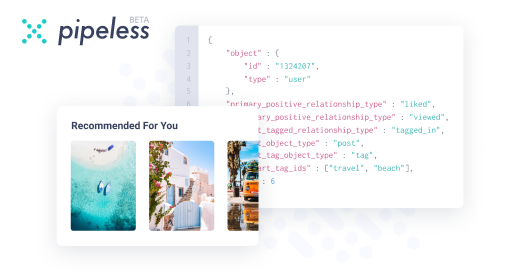 From the creators of devRant, Pipeless lets you power real-time personalized recommendations and activity feeds using a simple API
Learn More
2y

I don't mind wordpress devs, unless they're the typical ass hats that create clusterfucks some of us refuse to deal with, actually same could be said about any dev from any language.

Some WP devs grow up and leave it behind, I like those ones.

Also... what's that L in HTML, I keep getting it wrong.

@C0D4

If the file ends in htm, then it is not a language file. If it ends in html, then it is a language file.

Either way, you need to watch your language...

lol, wordpress hate makes me laugh. Its just another framework. Plugins and custom written themes are a thing.

"There are only two kinds of languages: the ones people complain about and the ones nobody uses" -- Bjarne Stroustrup

@C0D4

ah yes that old typo it was supposed to be hypertext markup layout. But clearly it's a typo. Or one could write loops with it. :)

@Demolishun

I'm just saying if I heat up a frozen lasagna it doesn't make me a chef.

@S-falken

somewhere, someplace XML is crying...

XML be like: Am I a joke to you?

I'm just saying it is irritating when some of us have spent 5+ years in college went into 100k + debt and then years honing our Craft and then some jackass grocery stocking dude finds WordPress learns how to use it in 10 min then calls himself a "developer". We really should demand some sort of title like doctors have.

@Demolishun

"Either way, you need to watch your language..."

Before I come to any conclusion, were you serious about that?

@JoshBent

No, it was a play on words. Sorry if that was not clear. We were talking about language. Yeah, I shoulda put a smiley on there.

@C0D4

Sorry if that sounded harsh

@S-falken

I believe you're full of shit, but won't stamp it like that just yet - wordpress development is an actual thing and those are absolute god-sent and patient people that have to deal with the worst vile of scum and codebase.

@Demolishun

ah, alright, I've learned to not jump the gun on something like that, but we do have some actual up-their-ass sjw on here that run around saying that unironically.

@S-falken

also link us the rant, I'm sure you just failed to understand that he's an actual developer, not a wordpress content manager / divi user.

@JoshBent

LOL, my first time of being suspecting of being an SJW. You made my day!

@M1sf3t Ah, never met anyone like that. I guess any profession has a bottom.

Me: *drag & drops my cool new wix website* "I am now a programmer."

2y

JFC, he's not talking about actual PHP developers for WordPress. He's talking about the fucks who "create a website" by adding a ready-built theme and adding every functionality with a new plugin.

Maybe it's WordPress plugins development?

2y

Why does everyone confuse WordPress with the Wix style blog platform and not the actual CMS?

I'm not even a WP Dev and it still annoys me.

WordPress.com != WordPress.org

2y

I know a guy that does wordpress mainly for a job, but he also knows angular and react...

Should I make the assumption he only does wordpress based on his introduction as being currently employed as a WordPress dev and shout at him for not being a dev?

Also yeah, you can do custom things in WP. It's not like these people all just drag and drop elements into grids

@JoshBent

FUCK DIVI!! Our designer recently discovered it and now people are like "she's coming for your job." She can't write custom HTML and can barely handle CSS (usually finding things she likes elsewhere and stealing their bits of CSS). She can put Lego blocks together, good, but she isn't "coming for my job" any time soon.

mkdir cia

cd cia

I am hacker!

What would be a good term to describe Wordpress developers that don't code then? Developer fits, but they are not programmers. I mean there are land developers and they hire people to do the work.

2y

@dfox

What is downvote abuse? I still don't understand.

2y

@Demolishun

it's when someone downvotes something as offensive/spam and the thing they downvoted is not offensive or spam.