Do all the things like ++ or -- rants, post your own rants, comment on others' rants and build your customized dev avatar
Sign Up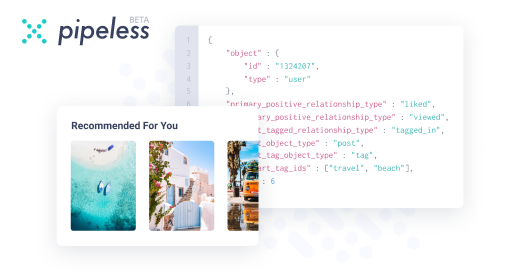 From the creators of devRant, Pipeless lets you power real-time personalized recommendations and activity feeds using a simple API
Learn More
Building a website alone: any one can do.

Seriously there's drag and drop, there's templates by the trillions, and there's guides and walkthroughs that practically do it for you

This is sadly where we have ended up for bare bones basic sites these days.

# npm install "somePreMadeSite"
# npm serve

Building a multi-million dollar website alone: only few can do

Building a multi-billion dollar website alone: we call those gods.

I'm not a god... yet.

stupid questions are one thing, let me clarify: didn't search, didn't rtfm, and didn't attempt to work out a problem, just wanting a zero effort answer.

but being pissed off as your initial response is another.

@C0D4

agreed completely, I would tell them to rtfm, but shit man, I have seen people that just need a lil push you know. Just found out that a dude that was with me at uni landed an awesome job with a very high profile company in my state. This guy was so lost I was seriously wondering why he even selected comp sci as his major. But I liked him, he was nice, between sessions I would show him how to google for shit and he would just be so stressed out for some other life shit that he would not realize how easy it is to look for docs. Dude turned his ass around and eventually graduated with me with little to no help after the initial sessions. I like to think that just showing him what to do initially helped him speed shit up. I dunno I just like being nice to others y'know? Mr Rogers and shit

@AleCx04

true that, some problem just need a nudge in the right direction and on they go, others get into CS and don't have any motivation or reason to be doing beyond "it sounded easy"

Ok but on the other side there are 2 kinna niggas too, the ones where you throw them the documentation and they do it on their own and the ones who want you to spoonfeed then the code line by line and also coincidentally these ones are from that one certain country usually

don't you think that in a filed where ability to find materials and learn yourself (is I'd say crucial or number one prerequisite) to ask such a basic stuff is practically insulting others? I'm not saying it's totally okey to react this way, but OP is almost begging this kind of stuff.

Being a noob is fine, everyone was at some point.

Being too lazy to RTFM or google first is actually rude, and the rudeness of the first responder was an appropriate response. Also to keep other lazy noobs from overrunning the place with their "plz give me teh codez"-attitude.

@tekashi absolutely, at that point we can stop bothering with them and just tell them to go learn that shit themselves. my point is, during initial point of contact we can at least try man

@4160Tuesdays

i agree. But as I mentioned in another case, some people are so lost with stuff or just dealing with different things that they cannot think clearly sometimes, a lil push is all that is sometimes needed.

@Fast-Nop

I don't think that being rude is ever the first response unless we are being attacked in some way man.

@AleCx04

There's nothing personal in that kind of rudeness. It's for preventing the place to be overrun by lazy noobs, and since there are too many of them to deal with them individually, deterring them is a more efficient solution.

2y

@tekashi a rudimentary glance at the profile picture and failed censoring of his name in the response would indicate that the dude in question is from Lebanon. You got a problem with us Lebanese people?

@solis

yes i dont know where the fuck is lebanon

2y

@tekashi considering the subject matter of this post, I'll let you connect the dots on how to figure that out

@tekashi Everywhere where Leba isn't. That was easy.

@tekashi hey! you sob! in case you didn't notice the dude in question is also an earthling. You got a problem with us earth people????
/s

@Fast-Nop

exactly. These people doesn't understand an industry overrun by noobs who don't really have what it takes to be a dev.

@peenoise

ah shit, its the super pro!! nice to see you figured out how to reply to people!

@AleCx04

Oh honey. You really thought I don't know how to reply? Your sarcasm meter must not be working very well.

@peenoise

well you know what they say about making assumptions out of concrete proof and all. Can't blame a man. Glad you got it all under controll tho!

@peenoise

oh honey how about putting a "/s" at the end you numb nuts? we're supposed to tell

sarcasm from non-sarcasm by every new user?