Do all the things like ++ or -- rants, post your own rants, comment on others' rants and build your customized dev avatar
Sign Up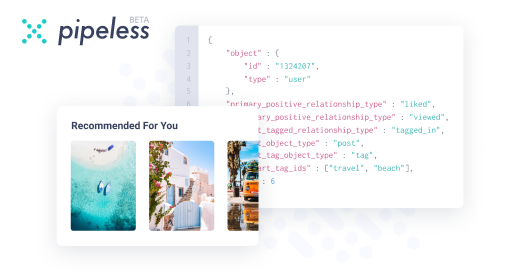 From the creators of devRant, Pipeless lets you power real-time personalized recommendations and activity feeds using a simple API
Learn More
I've tried a few times to switch, but I keep coming back to windows out of convenience.

Getting everything working (in my experience) can be a pain.

Especially since I tend to work in a Windows environment.

@IronPhreak

I have been there my friend. But last time I didn't use Wine and playonlinux as much. So, maybe I will be able to use some windows software.

Except for Photoshop nothing is that important for me on windows.

With LAMP, Sublime, Chromium I am almost covered.

I would give it a try but my home system is windows and I'm a big PC gamer, what i might do is create myself a development environment.

Buy a new SSD and install Ubuntu to that, dual boot so I don't get distracted by my easily accessible games.

This will only work when I don't code using c#.

4y

Unlucky.

that's great!! welcome back to the community… xD

...but.. don't you wanna try something else first? other than ubuntu?

@hunchie

Oh I am active on Kali anyway. ;)

@SuperNOVA

great! i guess I can learn a thing or two from you then? I use Kali before but migrated to Parrot, simply because I always fucked up my kali distro~ xD and I got too many bugs in there. I guess, it's not for me. Or maybe the problem is me.. 😅

@hunchie

That's the thing about linux. 1 distro for everyone. Oh I am not sure if I am that advanced to teach you stuff. Just simple wifi hacking and stuff. Working on evil twin method right now.

@SuperNOVA

I see~ I am interested in evil twin method. maybe you can teach me once you've done it. I have tried it several times before on my kali distro, but failed. Hmm..

@SuperNOVA

with evil twin attacks, you can do it without actually knowing everything about the victim's AP. you can create an AP using all the protocol and when the victim's.device connect to one of the AP that matches his AP settings... then you're one step closer towards your goal.. :'D

4y

I am running mint. I'd wouldn't install windows if I did not need to play games. Fuck windows. Since I moved to mint no error no blue screen. On windows this happened a lot!

@Linux

why Ubuntu is the worst? It's the most popular i hear

@HoloDreamer

it's slow compared to other distros, and it sends data, ubuntu is like a copy of windows running on linux kernel

@Linux

What distro should I get?

@BesniRakun

depends, are you new with linux?

Mint is great for starters. Otherwhise is debian the best for anything. Most stable

@BesniRakun

Linux mint is very stable and works really good. Just make a backup before you update your Linux mint to the next release that often fails. Except for this it's a really good distro and similar to win 7 ui. I have a dual boot with mint for developing

@SweetHuman

to be fair, the shitty Ubuntu send-shit-to-the-internet stuff can be shut off in the privacy settings (or uninstall the relevant packages). Macos I think has a similar setting. Not sure if you can turn it off in windows...

4y

Great ! I shifted around 8 years back. Never felt any regret going from Windows to Ubuntu.

@fattire

you can, but it's complicated. You need to modify windows. Barnacles did a tutorial. Barnacles was a windows employee until windows 8.1 i belive.

@Linux

Surely mint is great, but except for data sending stuff, why is it worst?

4y

@SuperNOVA

Because they make bone headed decisions. Case in point: the 14.04 LTS release of Ubuntu was using a version of the kernel that was UNMAINTAINED by the kernel developers. Every security update for that so-called Long Term Support release was backported by Canonical (makers of Ubuntu), NOT the kernel developers. As such, every security patch released lagged behind and left every server running it vulnerable.

All they had to do to get that for free and with zero latency was base 14.04 around a long term release Linux kernel, but they actively decided not to! Other equivalent long term distributions decided to, that but NOT Canonical.

@capnsoup

i find mint easier. I used xubuntu and mint and mint has more, it's easier on the system and uses less space.

I read "move from Ubuntu to Windows" and had a heart attack...

@SweetHuman

oh sorry I meant you can easily shut it off in Ubuntu..