Do all the things like ++ or -- rants, post your own rants, comment on others' rants and build your customized dev avatar
Sign Up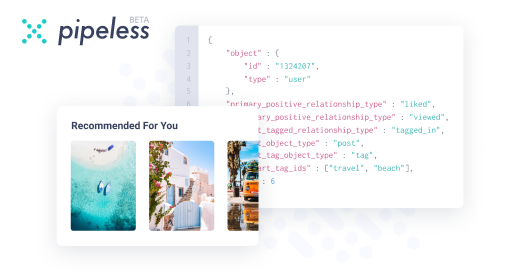 From the creators of devRant, Pipeless lets you power real-time personalized recommendations and activity feeds using a simple API
Learn More
Avoid ink, buy a laser. Ink will always be dry.

Get a laser
Ink is expensive

unless you print fotos. i went for an epson with integrated tanks. less electronic waste, reasonable ink price in comparison. slow and expensive af but nice printouts

@erroronline1

which one do you own? And will it cost a lot to maintain/repair if the ink gets dried? I wont be using it very frequently.

1y

@brown

if you use it rarely inc is going to cost way more than the printer.

Last time I was going to replenish my old incjet the inc would cost almost half the price of a new printer. And that was third party inc.

I'd go go for a laser or pay to get thing printed the few times you need.

@brown

I got some Brother MFC-something, B/W laser with colour scanner.

@brown

my bad. not epson, that was a past consideration i finally omitted due to lack of linux support in case i switch near the day of christs second coming. actually it is the canon g6050. additional expense due to wired network connection, but there are a bit cheaper wifi options. i do not like the setup process privacy-wise, but must admit it works like a charm.

no info about repair costs though. i own it for half a year now, print about 10 pages per month, ink looks humid until now...

1y

Epson ET-4750. First printer i've ever owned or used that i didnt want to throw out of the Next window every few hours.

Bought it around a year ago, printed the absolute shit out of it (business use), still has half tank left. Plus another set of ink that came with it i still have in the drawer.

1y

You don't even need a printer.

1y

Two things:

- Avoid ink. Ink dries up if you don't use it frequently, and you either need to buy a new cartridge, or replace clogged nozzles.

- Go for broke. Those printers you buy at local tech store? Don't. They're "one time use" printers, i.e. "my kid has to make a presentation for school and needs to print a bunch of stuff, might as well buy this printer". Those printers use small and very expensive cartridges, cheap rubber which quickly starts leaving marks, they can't account for different paper thickness, have poor colour control and no long-term driver support, ...

@Fast-Nop @frogstair

I wanted to buy a laser printer too some months ago, but they are 3 times more expensive than a standard inkjet printer...

@LotsOfCaffeine

but you have to get a new one every year because they stop working

@Fast-Nop @electrineer

how bad is the ink clogging issue? Can i service the cartridge if the ink gets dried? Also is it hard to maintain without ink getting clogged?

I am leaning towards inktank due to low cost. But I really like how fast and crisp the laser prints.

@brown

I don't know how bad it is with modern ink printers - I was so fed up with this shit that I didn't even want to try anymore.

You can try to clean the head via a fussle free cloth and alcohol. Except if individual nozzles are STILL clogged, which you will only see when your print doesn't work.

Next, these things have a self-cleaning procedure when switching on, which basically guzzles through the ink. With colour, you can't even print B/W if one of the colours is empty. Yes, even when there's a dedicated black.

Also, scanning doesn't work with many inkers when ink is empty.

I think ink printers are a fraud to ensnare people with low initial cost and then rip them off with insane ink cost and hassle. The printing cost is faked because with little print volume, you will need new cartridges way more often than you think.

Ink is only an option if you need colour and can't afford a colour laser, or with photo quality print (and expensive paper).

@LotsOfCaffeine

cheaper in the long run

A cart for a lazer costs around 20$ but for an inkjet around 60

1y

@brown

If nozzles are on a cartridge (most basic inkjet printers), then you can try wiping dried ink off, but some holes will likely remain clogged, resulting in uneven print and colour spills. Depending on what you use, stray threads from your wipes may end up clogged in the membrane, making things worse.

More expensive models have ink cartridges connected via a tube, with nozzles located on printer head. Such printers may have a builtin cleaning mechanism, but they're not really any cheaper than laser. To clean them manually, you'll probably have to take it apart, since it's much harder to access, but at least ink is way cheaper for those printers.

@electrineer

our last one lived for like 4-5 years

Still dogshit in my opinion, but worth the money in retrospect.

Long story short, printers suck

@frogstair

yeah but for printing 10 pages every year.